Season 14 of Real Housewives of Atlanta gifted us a new housewife: Olympic gold-medal winner Sanya Richards-Ross. And Kandi Burruss became the longest-serving cast member in any franchise. This season served up feuds, a crazy trip, and two dreams that were finally fulfilled. Here are Season 14's bombshell moments. Buckle up!
Spill the Tea Party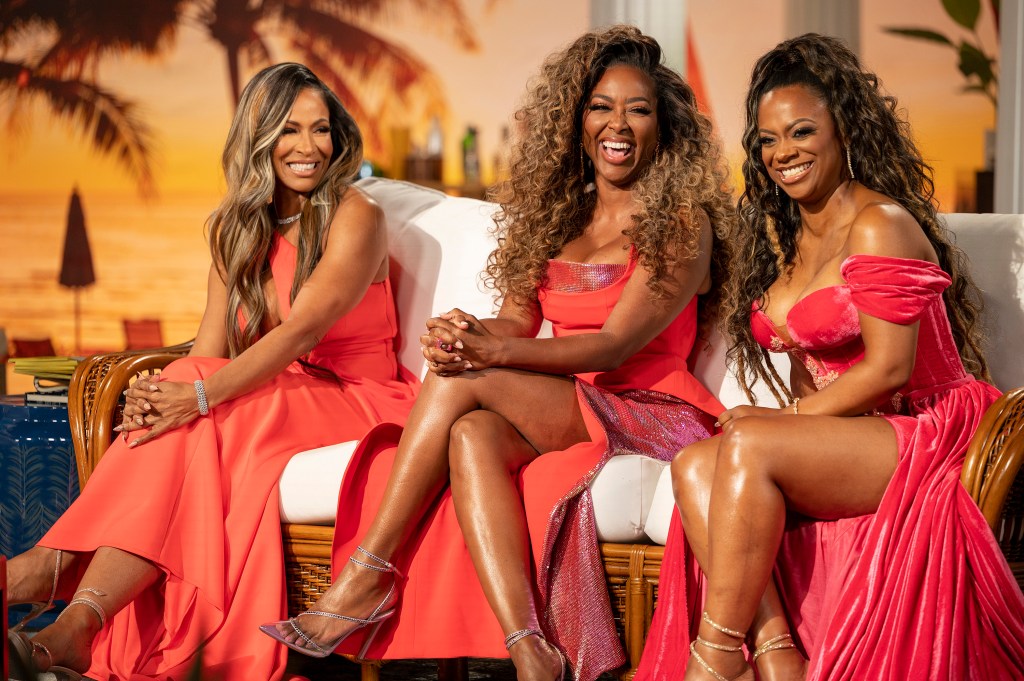 Kenya Moore decided to throw an elegant tea party for her daughter Brooklyn Daly's third birthday. Since there were children everywhere, now would be a great time to play a shady game. All the guests wrote some light shade on a card. Someone wrote that Kandi "sucked d*ck in a locker room." No one admitted to writing that down. My vote was for Marlo Hampton.
Another card was about someone not paying their assistant. While it looked like it came from Drew Sidora, Kandi wrote it. Drew said that Sheree Whitfield's former assistant told her that.
But then Monyetta Shaw claimed that the same assistant shared a rumor that Ralph Pittman was gay. Drew lost her mind and told Monyetta to stop bringing up her husband. Sheree called Drew "a ditsy bitch." Later, Drew repeatedly put her fingers in Sheree's face. The guests around them were horrified by their behavior. And that is why you should never invite the RHOA crew to a fancy tea.
A Gold Medal in Reading
Drew was hurt that Sanya disinvited her from a clothing shoot. So, when Sanya invited Drew and the ladies over for a Jamaican cooking lesson, she declined. But then Drew popped in late.
Sanya and Drew started bickering. Even Sanya's mother pulled a Mama Joyce and got in the mix. Drew accused Sanya of being a "clout chaser." That might be a reach.
"I'm a four-time Olympic gold medalist, put some respect on my name!" Sanya exclaimed as she banged on the table. Point taken. Both Kenya and Kandi applauded Sanya's read.
No Peace in This Retreat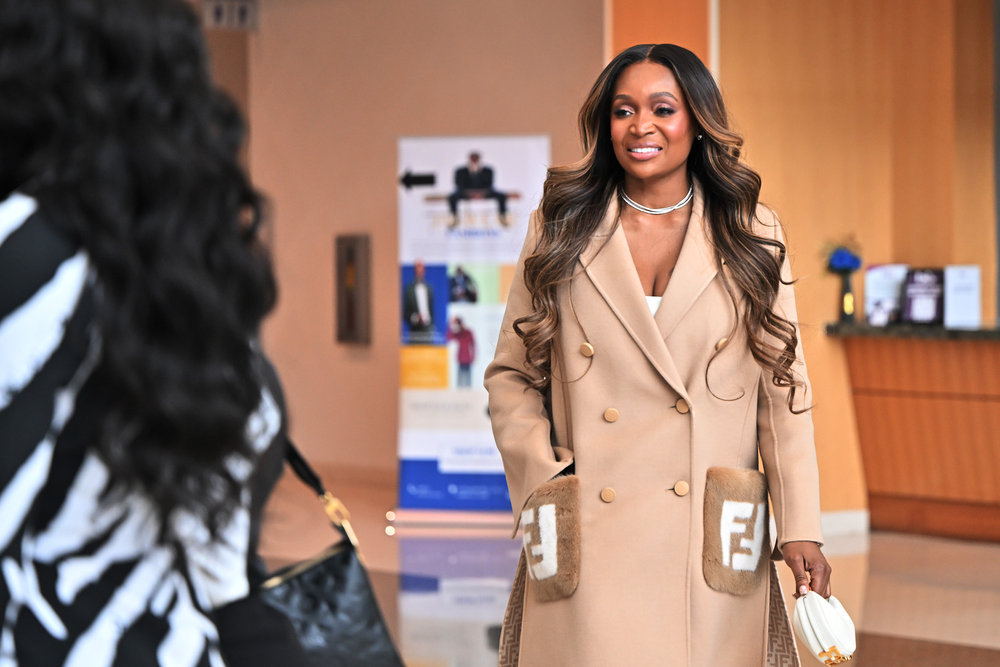 Marlo invited the ladies to the Blue Ridge Mountains for a peaceful retreat. This was Marlo's first season as a peach holder, and she was going to make the most of it.
She stepped up to care for her sister's children when she was no longer able to look after them. Marlo sent her two nephews to live with her other sister for 30 days. While Marlo sent the boys away due to some behavioral issues, not all of her RHOA co-stars supported her decision.
Kenya arrived but immediately aggravated Marlo by not greeting her as the host. The horror! Marlo repeatedly tried to talk to Kenya and chased her all around the house. Kenya told Marlo that she could talk with her in front of all the other ladies. But Marlo wanted to speak with Kenya one-on-one. Kenya refused. The ladies continue to argue in the driveway for hours.
The hostess finally ordered Kenya to leave. From the backseat of a vehicle, Kenya responded, "I'm an icon. You're an ex-con. Bitch, bye." That was an iconic line. Soon it was goodbye for everyone as Marlo sent them all home so that she could relax.
She Has Fashions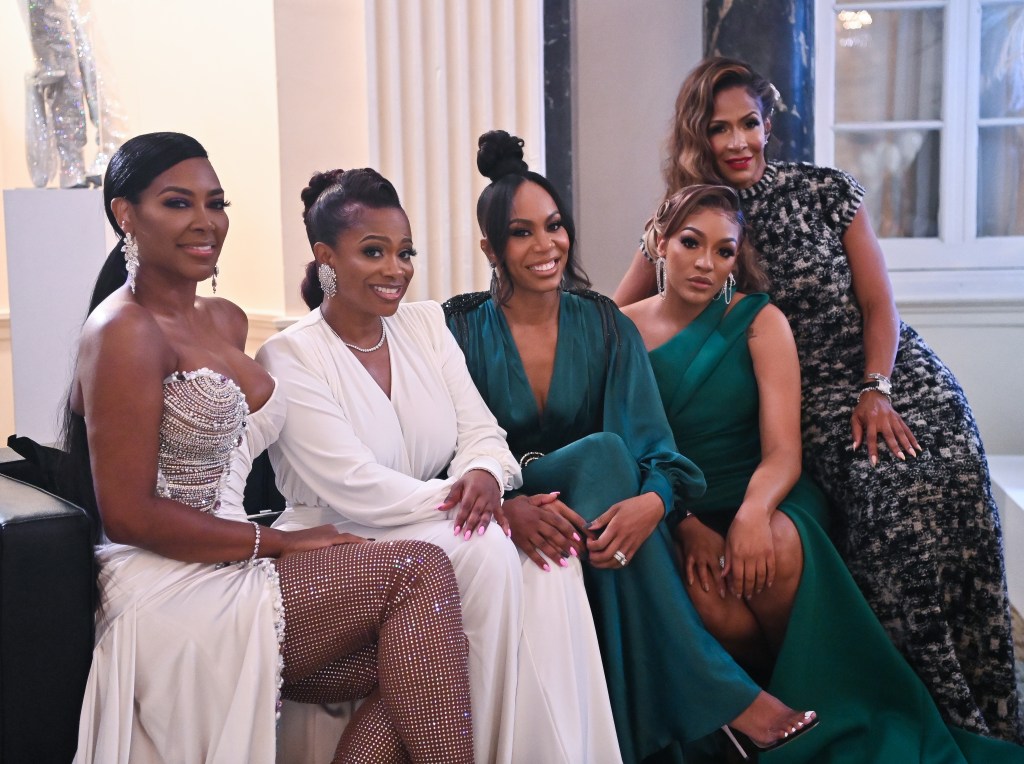 During the season finale, Sheree finally debuted her fashion line. That's right, all 27 pieces were paraded down the runway by models. Sheree managed to live down the mockery of her first fashion show with no actual fashions.
After 14 long years, Sheree had done it! It was emotional seeing Sheree's dream finally come true. Her line debuted to a crowd of over 200 people. And speaking of ex-cons, Apollo Nida, Phaedra Parks' ex-husband, strutted his stuff down the runway. What did the fans do to deserve this blast from the past?
What's My Name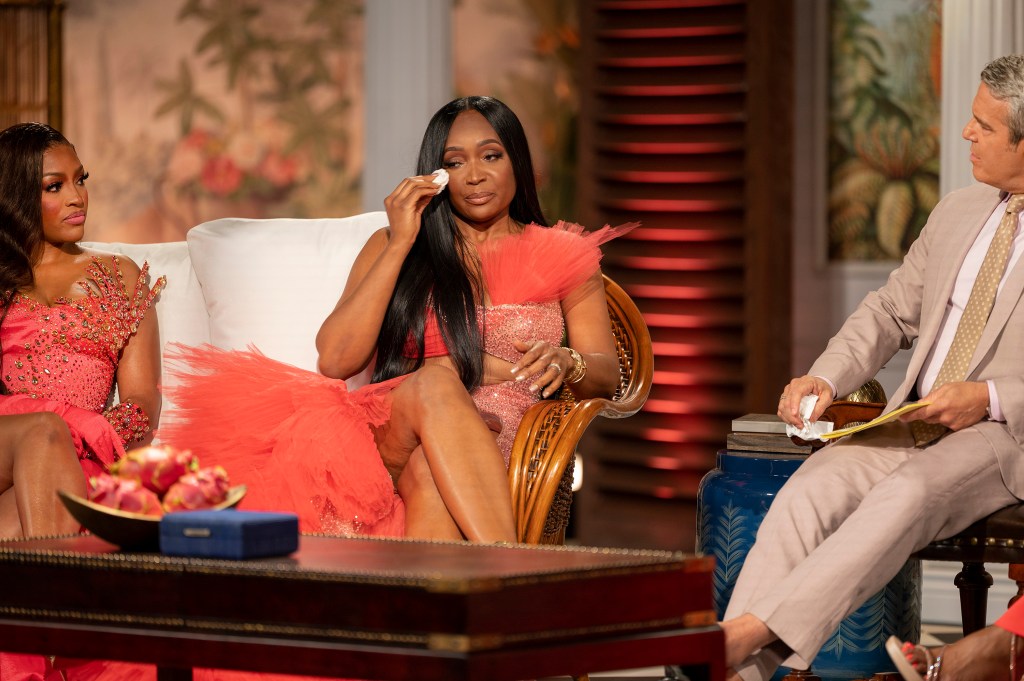 At the reunion, Marlo and Kenya faced off again. Marlo opined that she felt that their friendship was over. "No. I think she's done with me. I think it's over. I'm so stressed out. I don't know what I'm going to do without her," Marlo said.
Kenya clapped back hard. "That's the sociopath in her because she thinks it's funny and cute. Yet she wants to talk about us all the time in the press and to everyone else and pretend that she's a different person than she is," Kenya stated. "Everything about you is fake, Marlo. Your name is not really your name."
Host Andy Cohen asked, "Is your name LaToya Hutchinson?" Marlo replied with a startling laugh, "You saw my arrest record from 20 years ago. LaToya is my best friend."
The producers showed a copy of Marlo's birth certificate. It listed her name as Marlo Patrice Hampton. Marlo concluded her thoughts by calling her co-star a "lying b–ch."
Season 14 treated viewers to a cast trip canceled by the host and some stellar reads. Sheree's dream of having her fashion show, and Marlo's longtime wish to be a full-time peach-holder both came true. Once again, RHOA delivered all the juicy drama.
TELL US – WHICH MOMENT FROM SEASON 14 WAS YOUR FAVORITE? WHAT DID YOU THINK OF MARLO'S FIRST SEASON AS A PEACH-HOLDER? WERE YOU HAPPY FOR SHEREE?
(Photo Credit: Getty Images/Stephanie Eley/Bravo/NBCU Photo Bank)