Denise Richards has enjoyed great success as an actress. But her stint on Real Housewives of Beverly Hills was short-lived. She only lasted two seasons before dipping out. It wasn't a great experience for Denise.
She was dragged by the cast for not admitting to having an affair with RHOBH alum Brandi Glanville. Denise denied ever having a sexual encounter with Brandi.
Her former friend, Lisa Rinna, led the charge against her. Denise felt that her co-stars' attack was unfair. In particular, Denise called out Rinna's "cruel" and "vindictive" behavior.
Rinna's behavior cart-wheeled over the line again this season. She announced that she was exiting ahead of Season 13. Denise is close friends with current cast member Garcelle Beauvais, who also fell out with Rinna.
Now that Rinna is gone, Denise has filmed some scenes for the upcoming season. "I have filmed some episodes. And it's been fun. And you know, I'm a big fan of the show, so it was fun to go back and film a lot of stuff with them," Denise explained. RHOBH star Sutton Stracke shared that Denise and show alum Camille Grammer attended "a weed dinner" at Kyle Richards' home. Now that will be entertaining. Please pass the popcorn.
Is Denise on OnlyFans?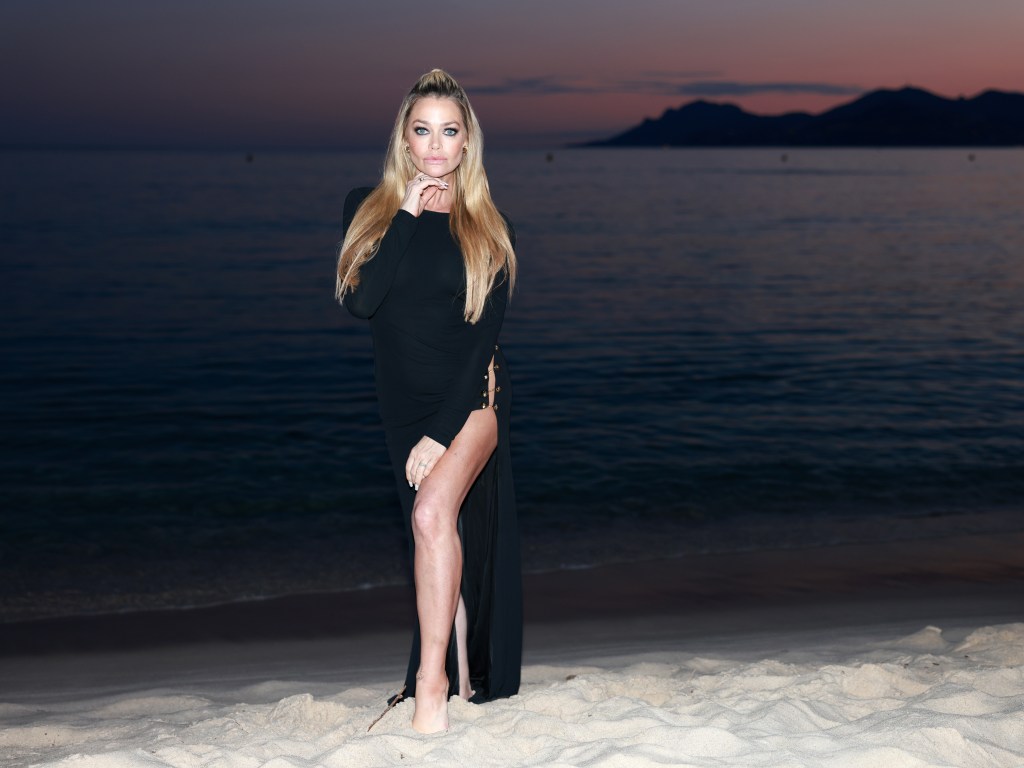 Denise announced that she was joining OnlyFans in June 2022 via Instagram. The actress posted a video, wearing a long white dress and wading into the ocean surf. Denise captioned the post, "Ready … here we go." She shared a yellow heart and a link to subscribe to her content. Denise's content is regularly priced at $25 per month, but sometimes she offers special pricing.
The actress made her debut on the site one week after her 18-year-old daughter, Sami Sheen, joined the platform. While Sami's father, actor Charlie Sheen, wasn't in favor of his daughter joining the adult platform, Denise was very supportive.
"My daughter got a lot of backlash for opening the account. I had heard of OnlyFans, but I wasn't educated on what OnlyFans was and once I started to learn about it, I really think that the creators of the site really took the best of every platform of social media and put it into one site," Denise explained. "You own your content. The other sites, they can sell your content."
Having Charlie react as a responsible parent was…surprising. But after speaking further with Denise, he now fully supports his daughter's decision.
Who Are Denise's Fans?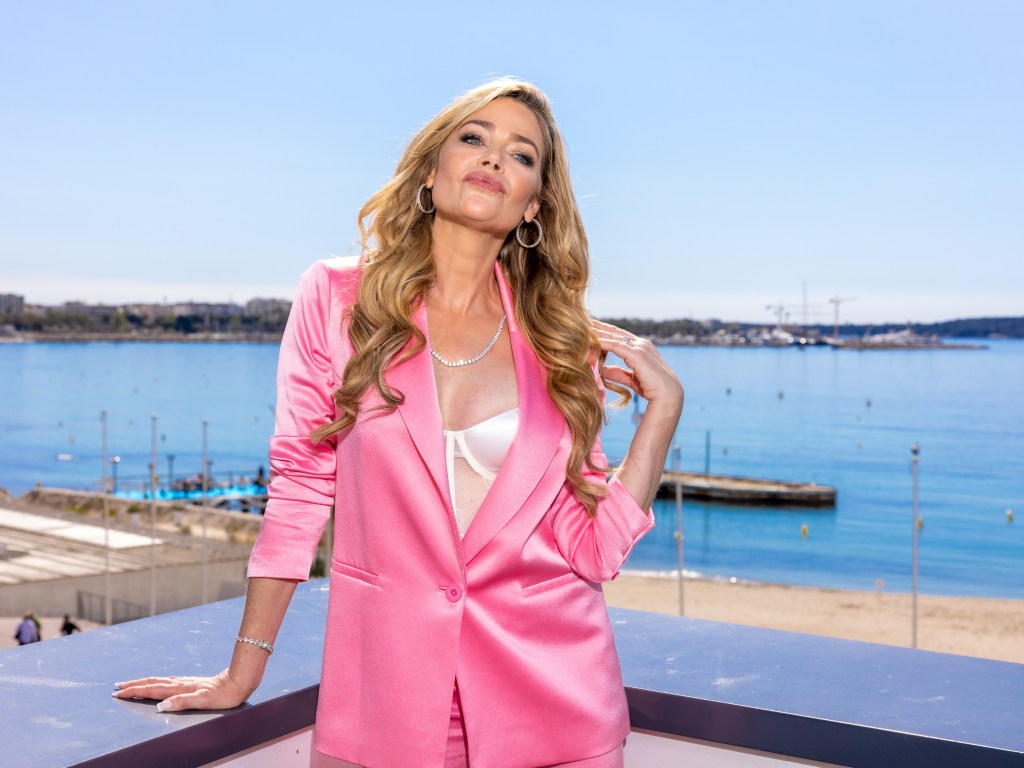 Real Housewives of Miami star Larsa Pippen made a killing on OnlyFans. She was raking in $10K per day on the site and even made $200,000 from one person during two weeks. Not too shabby.
Denise's friends have weighed in on her new venture. Rinna, when asked about her opinion, gave an on-brand response. "Make money baby! Make the cash! She's going to make more money than she did on the show," she commented. Tune in to see Rinna sign up any day now to show off her dance moves on OnlyFans.
Denise's buddy Garcelle admitted that she was surprised by her decision. But she felt that she was doing it to show support for her daughter, Sami.
Denise has a super fan in Beverly Hills 90210 actress Tori Spelling. And there is no shame in Tori's game. She had been friends with Denise for years and was curious about how OnlyFans worked.
During an interview on Jeff Lewis' Sirius XM radio show, she confessed all the details. Tori subscribed under a fake name and wondered just how far her friend was going with the content.
Tori said, "They say, allegedly, if you tip them they get back to you faster. So, I was like, 'Hey, love what I'm seeing, would love to see some more.' I ended up, in the course of two days, spending $400." Wow.
So, the moral of the story is, if you are a cash-strapped actress, maybe spending the weekend on OnlyFans isn't the most fiscally responsible decision. On the other hand, Denise made some extra cash that weekend from her friend. Everyone wins!
TELL US- ARE YOU SURPRISED THAT DENISE JOINED ONLYFANS? WOULD YOU LIKE TO SEE HER HOLD A DIAMOND AGAIN? WAS CHARLIE'S INITIAL RESPONSE OUT OF THE NORM?
(Photo Credit: Charles Sykes/Bravo)