Several Real Housewives of Beverly Hills couples have fallen victim to the reality show divorce curse. Of course, there may have already been some marital issues before they showcased their lives for our viewing pleasure. But their relationships all landed in divorce court. Let's take a look at which Beverly Hills ladies' marriages flamed out.
Camille Grammer and Kelsey Grammer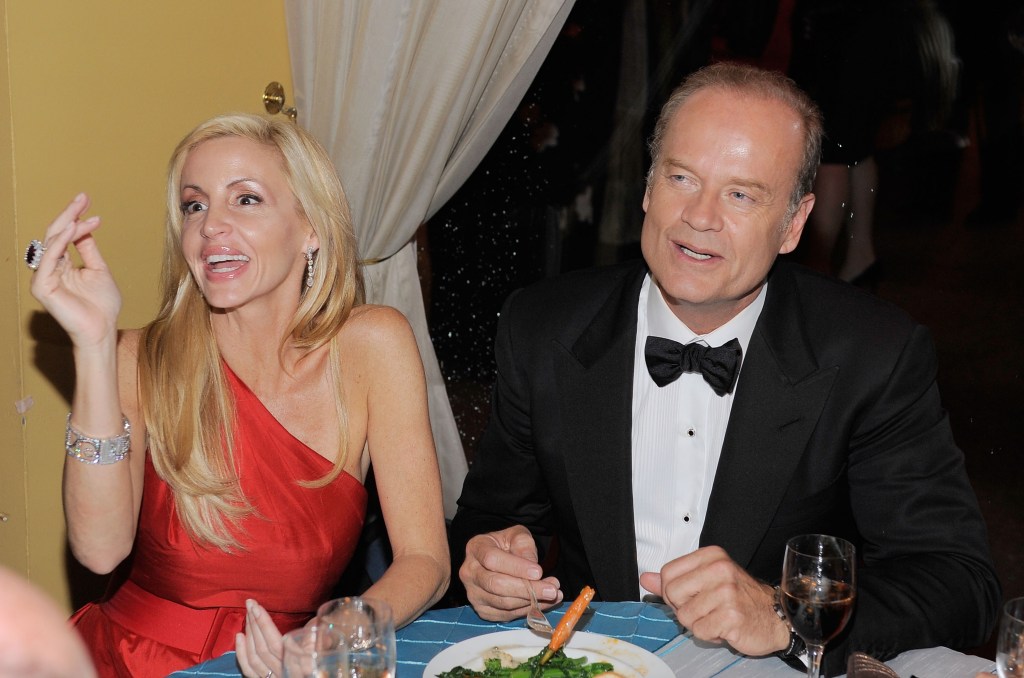 During the first season of RHOBH, Kelsey Grammer cruelly dumped his wife, Camille Grammer. He supported Camille in signing up for the show so he could be in New York, cheating on her. Truly worthy of the title of one of the worst husbands in the Real Housewives universe.
"Honestly, I don't really talk about her very much, because so much of her life is spent talking about me and I just think it's sort of pathetic," Kelsey said. Since the couple, who were married for 13 years, never signed a prenup, Camille had a nice payday waiting at the end of her ordeal marriage.  
She collected over $50 million in her divorce settlement. The couple share two children. In October 2018, Camille tied the knot again in Hawaii to David C. Meyer. Her RHOBH co-star Kyle Richards was a bridesmaid. And yes. You read that correctly.
Taylor Armstrong and Russell Armstrong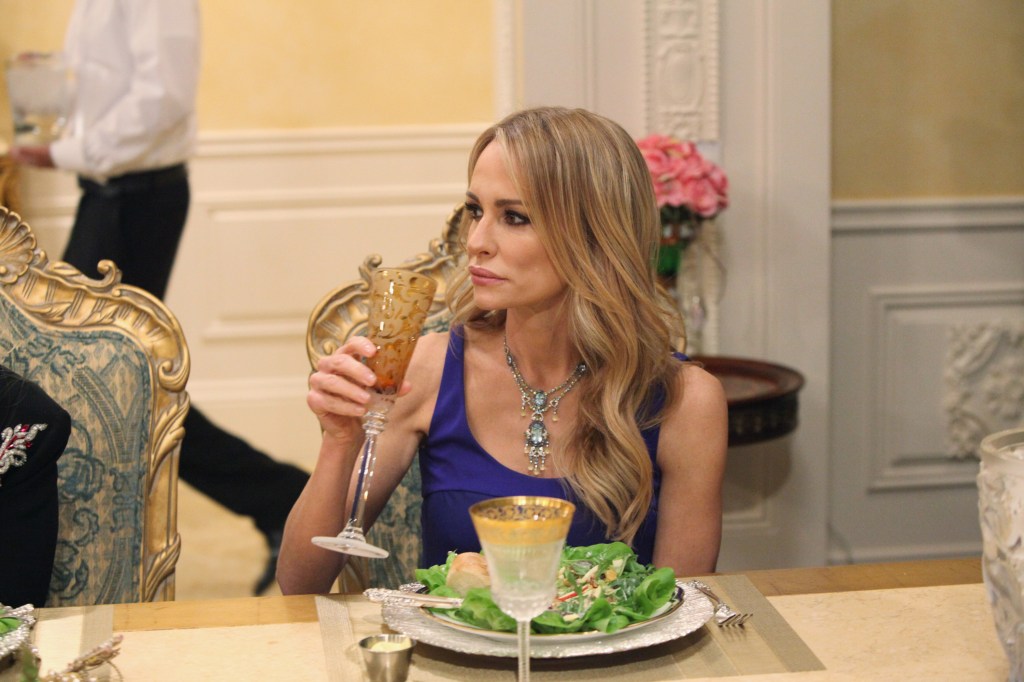 Taylor Armstrong and Russell Armstrong seemed like an odd match from the start. But viewers soon discovered that their marriage troubles ran deeper than anyone suspected. Taylor revealed that Russell was reportedly verbally and physically abusive. After seeing a counselor, Taylor decided to get a divorce for the sake of their young daughter, Kennedy Armstrong.
The Real Housewives star filed for divorce in July 2011. Sadly, Russell committed suicide the following month. Taylor found love again with her former attorney, John Bluher. They said "I do" in April 2014.
Taylor was part of the cast of Real Housewives Ultimate Girls Trip: Ex-Wives Club. Then she became the first housewife to hop franchises. Taylor nabbed a part-time role on Real Housewives of Orange County.
Adrienne Maloof and Paul Nassif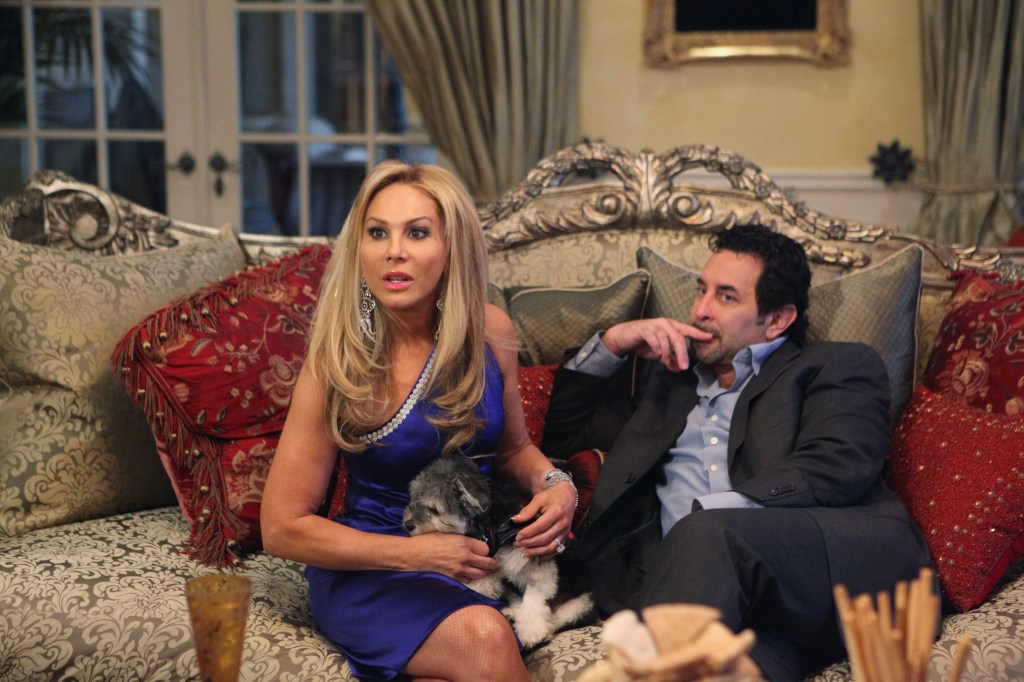 This bickering couple argued their way through the first three seasons of the show. Adrienne Maloof left the show after co-star Brandi Glanville spilled a major family secret. She revealed that Adrienne used a surrogate to carry her twins. Adrienne was the first housewife to skip a reunion, thus ending her tenure on the franchise.
In July 2012, her hubby Paul Nassif filed for a legal separation. The following month, both he and Adrienne filed for divorce. While most RHOBH fans expected an amicable split, they were in for a rude awakening. The proceedings became nasty, with both Paul and Adrienne accusing the other of violence. Can't we all just get along?
Anyway, in November 2012, the couple settled their divorce. Paul moved on and married Brittany Pattakos. The couple welcomed a daughter on October 12, 2020. The plastic surgeon also had a career resurgence with his starring role on Botched with Dr. Terry Dubrow.
Yolanda Foster and David Foster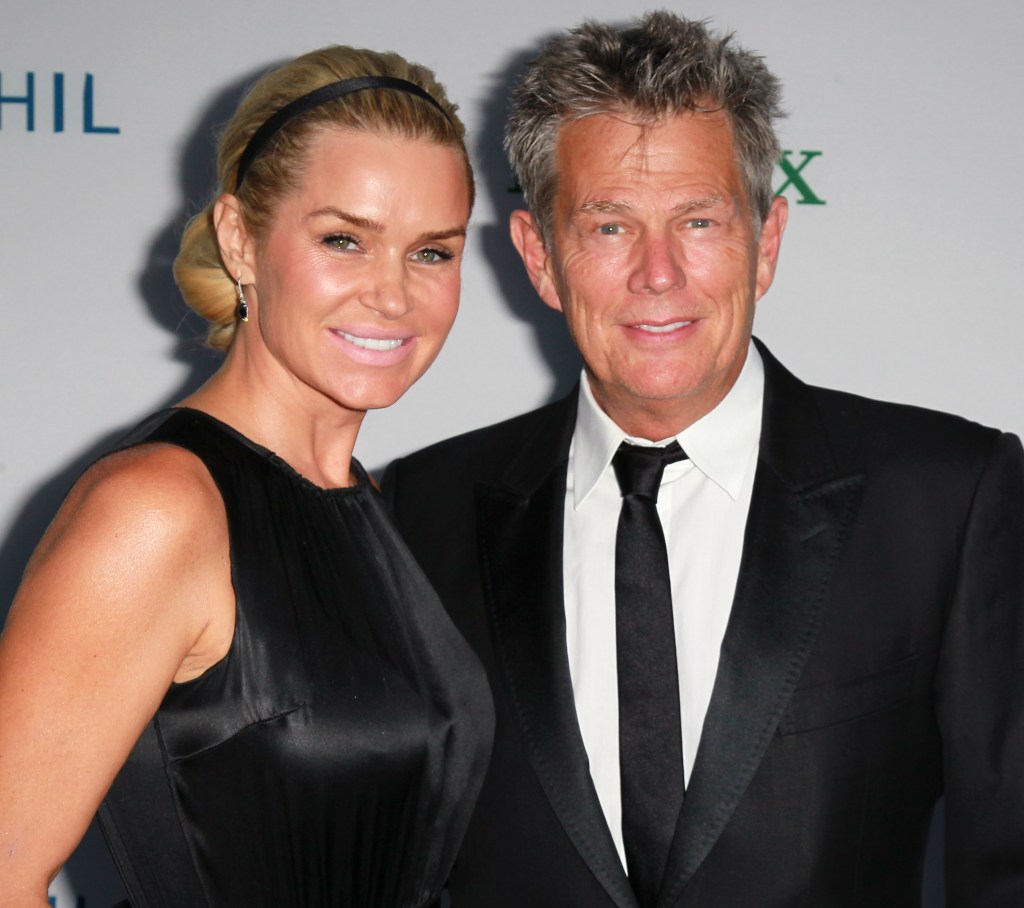 This duo's split was a real shocker. Yolanda Foster and David Foster wed after dating for five years. The beautiful music of their love story stopped when Yolanda filed for divorce in January 2016. They had been married for four years. Yolanda cited the ever-popular "irreconcilable differences" as the reason for the split. Their separation was finalized in 2017.
Yolanda, who was struggling with a debilitating bout of Lyme disease, told the world exactly why they called it quits. In her memoir, "Believe Me: My Battle with the Invisible Disability of Lyme Disease," Yolanda accused David of growing weary of her illness. She painted him as far less supportive than she made him appear on the show. David denied that the couple broke up because of Yolanda's Lyme diagnosis. Post-divorce, David married American Idol contestant Katharine McPhee. They share one son.
Carlton Gebbia and David Gebbia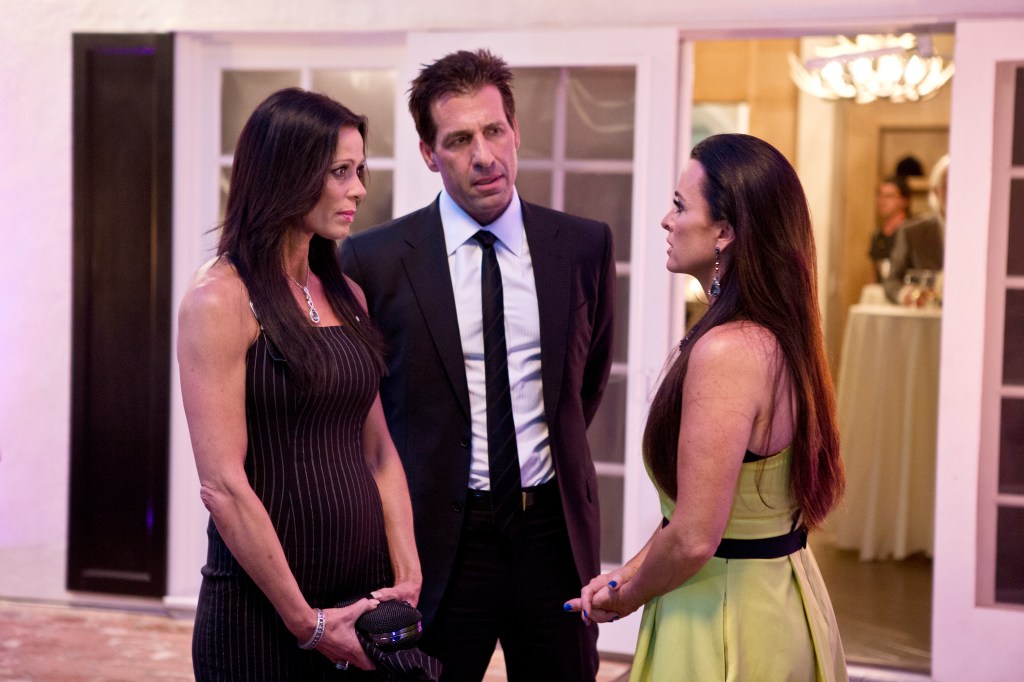 Carlton Gebbia was a one-season wonder during RHOBH's fourth season. She is probably most remembered for having a sex dungeon and being a practicing witch. She also didn't hit it off with her co-star, Kyle.
In 2017, Carlton's husband, David Gebbia, filed for divorce after 20 years of marriage. The duo had been separated for one year. They share three children: Cross, Destiny, and Mysteri. They continued to cohabitate for the sake of their kids. Awkward!
Erika Jayne and Tom Girardi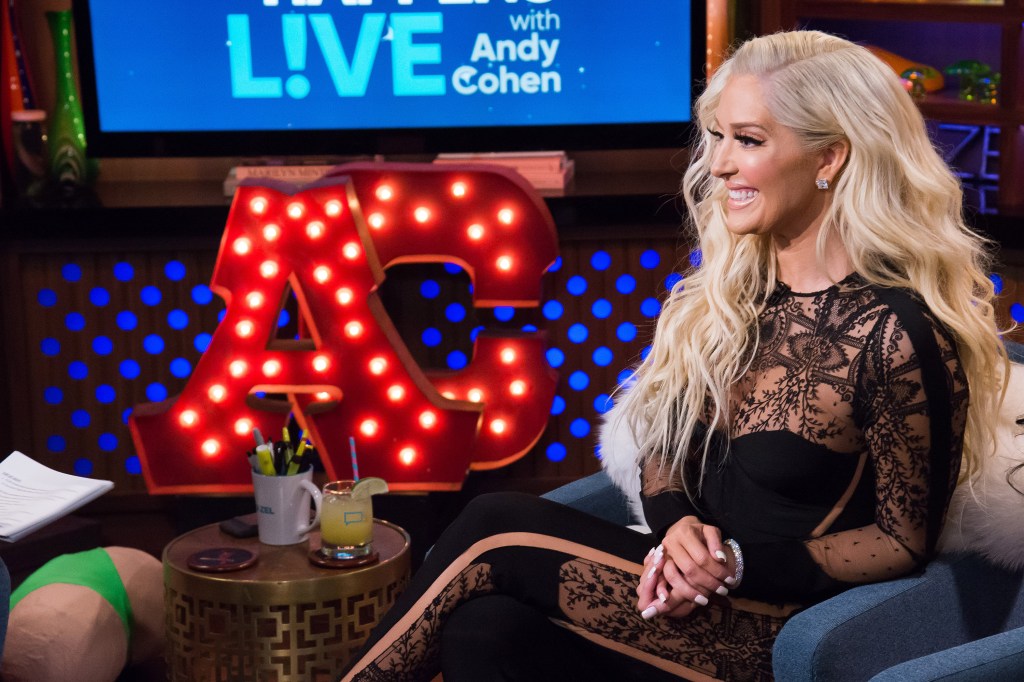 Erika Jayne and Tom Girardi were married for 21 years. Then, in November 2020, Erika decided to divorce her famous attorney husband. She later claimed that Tom was a prolific cheater. Of course, Tom was also facing a dumpster fire of legal issues.
When Tom's former law firm, Girardi-Keese went through bankruptcy, the trustee came calling for Erika. The trustee sued Erika for $25 million, alleging that Erika was aware that funds were being drawn from the law firm to cover her expenses. After all, someone has to pay for that glam squad. One of the biggest questions on recent seasons of RHOBH is how much did Erika know about her husband's allegedly illegal activities?
In February 2023, Tom was indicted for allegedly embezzling over $15 million from his clients. Tom, who has been diagnosed with Alzheimer's disease, currently resides in a senior living facility.
Once again, quite a few marriages on RHOBH ended in nasty splits. Some were predictable, like Russell and Taylor. But others, like Yolanda and David's divorce, were real jaw-droppers. I guess you can never tell what goes on behind closed doors, especially in Beverly Hills.
TELL US- WHICH SPLIT SURPRISED YOU? DID YOU EXPECT ERIKA TO DIVORCE TOM? DO YOU THINK THAT DAVID AND YOLANDA BROKE UP BECAUSE OF HER ILLNESS?
(Photo Credit: Jason LaVeris/FilmMagic)