Life After Lockup is almost over, and I'm so sad about it. This show has been pure gold every week. Last week's episode still has me reeling over the fight between Marcelino Santiago and Brittany Santiago's ex. Tracie Wagaman's trip has been ruined by Clint Brady's cheating scandal. I can't believe he did this to her. Either make it work or LEAVE.
Speaking of cheating, I cannot wait to see Sarah Simmons give Michael Simmons these divorce papers. A LONG TIME COMING. He's almost free to be with Megan J. Andrea Edwards has Lamar Jackson stuck in Utah, and he hates it. I feel for you man. Also, Lizzie Kommes wants Scott Davey to take a drug test. She is convinced that the love of her life is using. UH OH.
Andrea & Lamar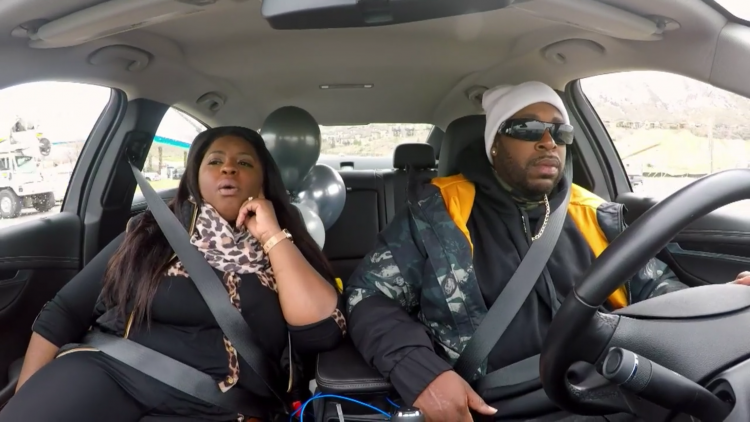 Lamar is sick of being told to convert to the Mormon faith. Honestly. I don't blame him. It came off a little creepy when everyone was preaching to him and not taking his own beliefs into account.
If it works for Andrea, that's great. However, it's VERY CLEARLY not Lamar's thing. Period.
Andrea's meeting her friend for lunch so Lamar can have some alone time. The only time this marriage is working is when they are apart. That should tell them all they need to know. Time to call it quits.
Andrea tells her friend that Lamar is "easing into" Utah lifestyle. I'm not sure what her definition of easing into is. Two minutes before this, he was telling her in the car how over it all he is.
She is coming off delusional and is hoping for a miracle that's never coming. She has already taken numerous steps to relocate to Utah. She's called his parole officer, her kid's school, and everything else. WHO IS THIS WOMAN?
If Lamar doesn't agree to move to Utah, Andrea is holding his birth certificate and debit card hostage. This Andrea and Lamar storyline just went so far left out of nowhere. At least they're finally being somewhat entertaining.
Andrea making a pro list of why they should move to Utah is EVERYTHING. She's become this overbearing villain, and I love it for her.
She found a rental home and tells Lamar she has to pay for it TODAY. He's totally blindsided. He thought this was a casual vacation, but she's hellbent on making it their new home.
Andrea fills him in on holding his ID and debit card hostage, and he's incensed. The kids are already en route to Utah, and he thinks the entire thing is nuts. WE ALL AGREE, LAMAR. THIS IS SO WILD.
Brittany & Marcelino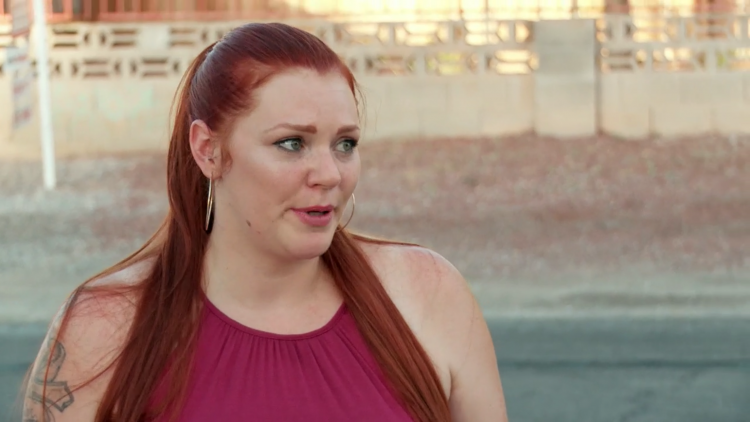 Brittany is furious with Marcelino after a physical altercation with her ex Tito. Rightfully so. He had no business being there in the first place.
He went behind her back and against her wishes and made everything worse. Now there is a real chance that any shot at custody she had is gone.
Brittany's lawyer advises that they stay away from Tito and do what is best for her and her son. They need to take legal action now if they have any shot at winning this.
I feel for Brittany because this is the opposite of what she wanted. She feels like Tito is using their son as a pawn. Considering the way he acted with Marcelino, I'd have to agree.
Brittany's mom and ex-girlfriend hang out with her so she has some support. Marcelino was worried about her friends, but he ended up causing the most issues. Funny how that worked out. He needs to keep out of the issues.
She doesn't want to go through the pain of losing her son again. Her ex has full legal custody right now, and Marcelino's stunt might make that permanent.
Clint & Tracie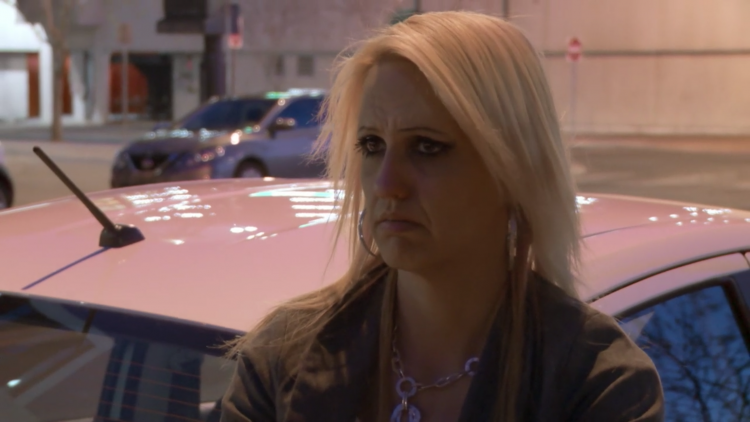 Clint and Tracie were supposed to renew their vows at a chapel, but he's gone missing. This almost seems like the perfect revenge for her hurting him in the past.
Clint finally arrives and asks her to shut up. Why is he so angry here? HE is the one who was sexting another woman. He accuses her of performing oral sex to get rides. That's nice.
Tracie calls off the vow renewal and gets in a car to leave. Their celebratory trip has evolved into a complete disaster.
Clint's behavior right now is so erratic. He's flipping out because she made a joke about drugs.
He apologizes for taking off on her and agrees to go through with the vow renewal. It would be nice to see the couple get a happy ending. None of the other couples on the show seemed poised for happily ever after.
Sarah, Michael, & Megan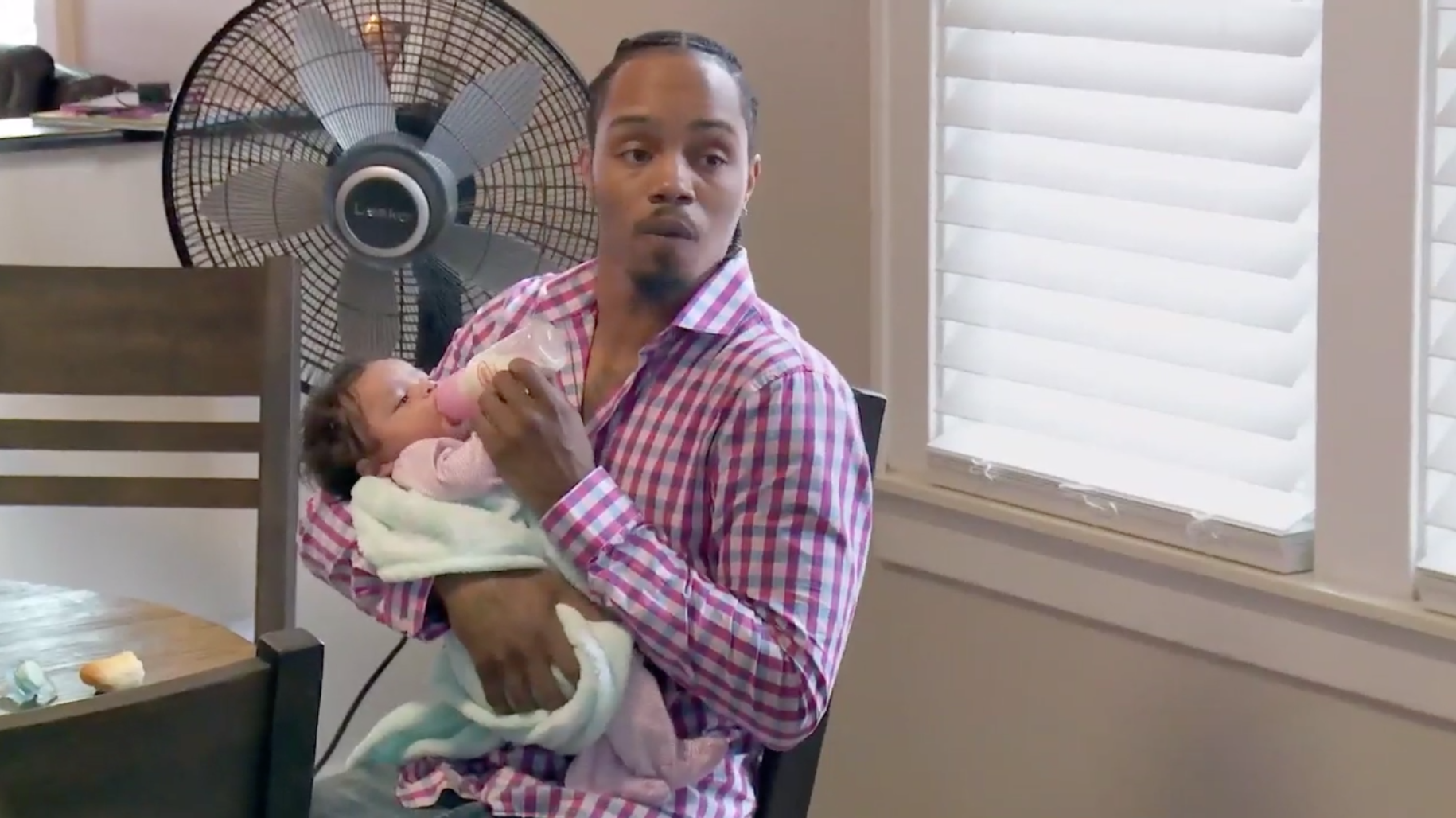 Megan still hasn't heard from Michael and is worried the new baby will trap him again. She should be more upset that her boyfriend is a married father, but nope not at all. I love someone with good morals.
She is alone at home looking at old photos and old letters from her relationship with Michael. None of this is a good look, sweetie. I want to feel bad for her in theory. I can't though. She is knowingly pursuing a married man and acting like the victim.
Megan is torn about what she would do if Michael divorced Sarah. She likes the idea of a clean slate, but she can't forget what has happened. It's nice of her to suddenly take the moral high ground. We love a girl with a conscience.
Sarah's excited for Michael to FINALLY meet his new daughter. She is in town with divorce papers, but explains how hard it is. Michael shows up and dives right in to hug and kiss Sarah. She didn't enjoy it at all.
Jokes about the triangle aside, it's nice to see Michael finally be able to meet his new baby. Michael spends some time with his other daughter coloring, and it shows such a different side to him.
He asks her to dinner, but her anger is starting to take over. I don't know how long she's going to be able to go without showing the divorce papers.
Michael says they need to get a divorce which stuns Sarah. Regardless of if she was planning the same thing, I'm still surprised Michael took the initiative first.
This will make Megan feel like she's on Cloud 9. She didn't break up the family though. This marriage was a wreck long before Miss Megan came into the picture.
Scott & Lizzie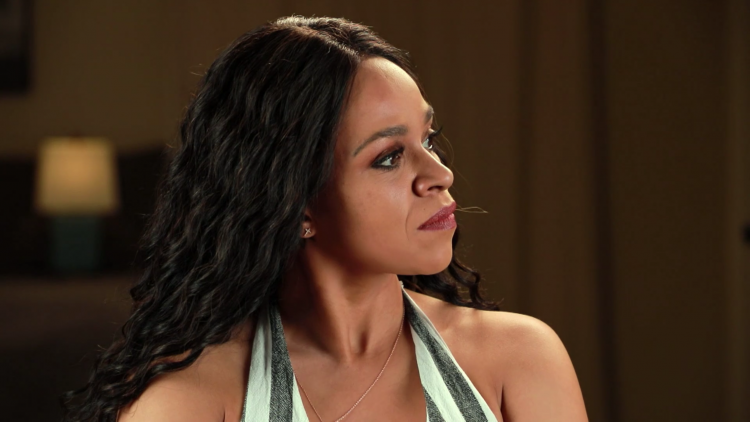 Scott's friend returns to their house with drug tests for him and Lizzie. I don't think Scott is on drugs, but if anything I question his choice to take her back.
They're both so insane that maybe they deserve each other. Scott's roommate is the real victim in all of this. She looks so triggered by Lizzie being anywhere near her home or Scott.
Apparently, Scott can't pee right at the moment, so he is unable to take the test. Lizzie thinks it's just an excuse to cover up the fact that he's currently using.
Lizzie passes her drug test and drags Scott into the bathroom and watches him try to pee. After a few minutes, he gives up and says he can't.
She tells him there are two ways out of this. Scott can either admit he's using or take the drug test. Scott closes the door partly and tells Lizzie he has a problem.
I hope the problem isn't that he's on drugs. That would be such a step back for him and sad to see in general. Lizzie is adamant that he's using, and it would honestly explain his erratic behavior.
SCOTT ADMITS THAT HE IS ON DRUGS. WHAT? Lizzie is right when she says it explains so much. Why do I like Lizzie more than I like Scott? What is happening to me?
She looks genuinely concerned for Scott's well being right now. She offers to help get him into a treatment program.
Lizzie leaves because it's a lot for her to process and think about. She's on parole and can't be around someone on drugs. It's ironic how the roles have become somewhat reversed now with Scott being the one in trouble.
Lizzie returns to Scott's to talk about his drug problem. She loves him, but there are too many negative factors at play.
Scott says he relapsed when Lizzie dumped him, and he agrees to go get help. Lizzie realizes it's an unhealthy relationship and calls off the relationship. She doesn't want to go back to jail and is taking the right steps to get her life on track.
He saved all of the letters between them, and she tears them up. He loses it, throws an envelope at her, calls her a tramp, and flips a chair. TOXICITY AT ITS FINEST LADIES AND GENTLEMAN.
TELL US – WHICH COUPLES WILL SPLIT BY THE END OF THE SEASON? SHOULD LIZZIE STAY WITH SCOTT? ARE YOU ENJOYING THIS SEASON OF LIFE AFTER LOCKUP?
[Photo Credit: WE tv]