This is set to be the most monumental season of The Real Housewives Of Atlanta. From the pandemic to the focus on Black Lives Matter, and of course StripperGate, it's going to be SO JUICY. Our favorite peaches always deliver no matter what. Porsha Williams has ascended to her spot as the new Queen Of ATL with her protesting against police brutality. Who knew she had it in her? That's what we call a personal glow up.
While some might find it boring, the emphasis on the personal storylines is the reset this show needed. Last season was toxic because of the feud between Kenya Moore and NeNe Leakes. With the exit of the latter woman, we can finally recalibrate and have a great season again. Plus, these are the real issues going on in the world. It's fascinating to be able to view them in this lens.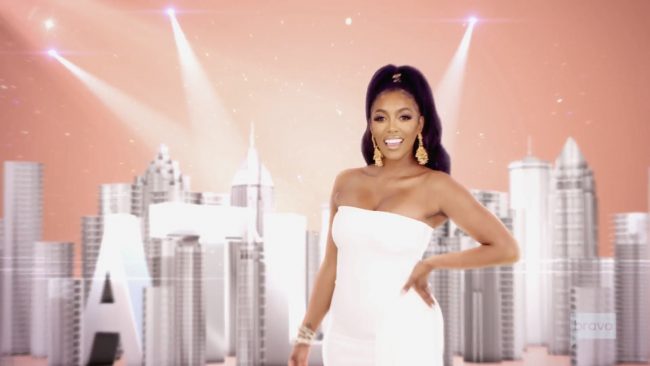 Everything in the world has changed since last season. Kenya reveals that everything has been depressing for her. Preach girl! This year has been one of the worst years in history. Depression is at an all time high.
Not only do you have the pandemic going on, you also have the systemic racism and police brutality. Porsha in particular could not take it anymore. The murder of Breonna Taylor was the last straw for her. Black Lives Matter, and it's inspiring to see Housewives fighting for what matters out there. There will be no peace until there is justice. PERIOD.
Porsha says that within seconds of protesting, the police fired gas at them. She's trying to help create change in the world, and that is how she and so many others are treated. Absolutely unacceptable. That alone shows why this NEEDS to happen. Never stop Porsha!
What a long way Porsha has come from her first season on the show. Who would have known she'd have become this beacon of hope within the darkest of times? We love that kind of evolution!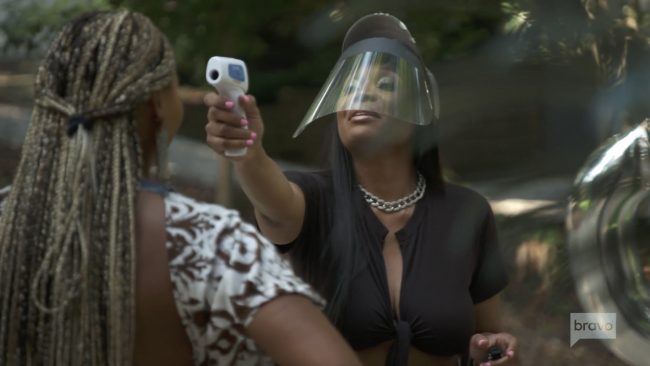 The pandemic was a big test for Cynthia Bailey & Mike Hill. They were trapped together in LA for over four months. I couldn't imagine being trapped with a significant other for that length of time. NOPE! Not happening.
Kandi Burruss didn't mind being quarantined because it was time for her to spend with her new baby. Plus, her daughter is leaving home soon, so this was much coveted bonding time.
Marlo Hampton is SO EXTRA. Never change! She shows up to Cynthia's with her own thermometer to temperature check the other women. If that wasn't over the top enough she pulls out an entire tape measure for that six feet distance. NEVER CHANGE.
Kandi is proud of how far Porsha has come since her Underground Railroad gaffe. We all are! The way she's transformed into a social justice icon has been inspiring to watch. The growth is REAL.
Cynthia Facetimes Kenya to check in, but Cynthia's internet is trash. We don't really get to see them interact much. I wish we could see more of the ladies together, but the dive into their personal lives is going to be fun this season. There's too much going on in the world to ignore it. We have to talk about this issues, so I'm glad their taking the initiative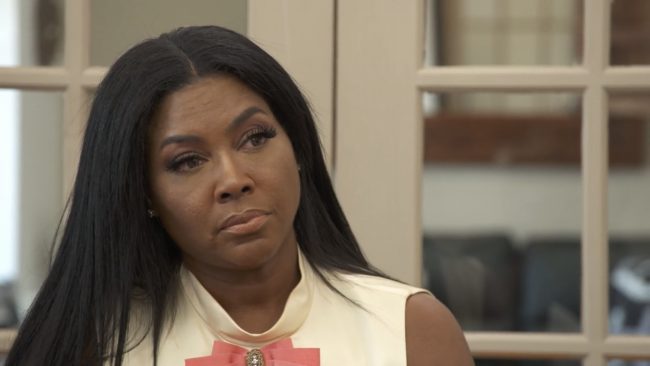 Kenya gained over 30 pounds since the beginning of the pandemic. Don't be ashamed of that. This has hit everyone in the worst possible ways. Whether it's mental health struggles or weight gain, it's nothing to be down on yourself for. It's inevitable during this madness.
Kenya feels like her marriage has continued to go downhill. The way Marc Daly only ever cares about their daughter and never her is likely partially responsible for that weight gain. He was the worst last season. It felt borderline abusive at times. I haven't always been the biggest fan of Kenya, but nobody deserves to be treated the way he treats her. Ever.
Kenya meets with her attorney to discuss her impending divorce from Marc. They initially tried to make it work, but the pandemic took a toll. She's taken all of the brunt of his anger from how it's affected his companies. Why is she always his target? It's abuse. Plain and simple.
Her attorney is concerned about the idea of custody. Fortunately for Kenya, Marc never spends time alone with their daughter. She doesn't want Brooklyn to lose her father, but it is what it is. If he's not fit to be around her, she needs to make sure he doesn't have custody. I wonder if he'd ever want it. He seems so disinterested in anything that isn't himself.
Kenya has their daughter 100% of the time. She's the parent putting in all of the work. There's no need to beat herself up over this man. She tried to make it work. His intentions were clearly not good from the jump. My heart goes out to her because everyone knows how much she wanted a husband and a child. It's heartbreaking that she couldn't have her happy ending.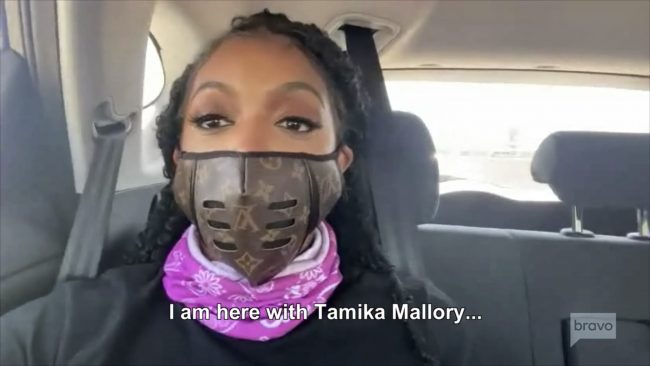 Queen Porsha is on the frontlines once again. I will never not be proud of her. Apologies in advance for how much I beam with pride over the selfless growth this woman is showing this season.
The death of Breonna Taylor is one of the worst and senseless tragedies I can recall. That poor young woman was in her bed when she was MURDERED. All she was doing was living her life, and reckless actions cut it short. It's horrible. We need to keep Breonna's name at the forefront of this movement until JUSTICE is brought.
I don't understand why PEACEFUL protesters get arrested. It just seems counterintuitive. Attacking people who are peacefully expressing their feelings seems like it does more harm than good. To me, all that does is piss people off to the point where people will want to get violent. If you aren't listening to them peacefully, what does that leave for them? Food for thought!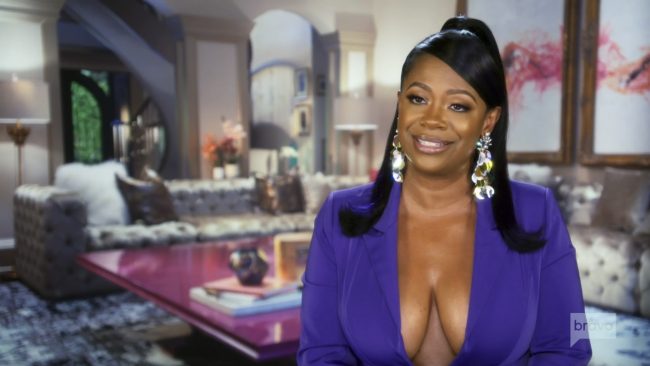 Riley Burruss' college plans are a bit altered due to the pandemic. Most classes are online now, but she still wants to be out on her own. I don't fault her for that one bit. Eventually you want to live your own life and have your own experiences. I also imagine growing up as the child of a star like Kandi comes with its own unique challenges and frustrations.
Riley's father Russell "Block" Spencer has never really paid child support. How are you going to stop paying child support for your daughter? I understand Kandi is rich as f**k, but that doesn't negate his responsibilities as a father. I cannot believe he has the nerve to call Kandi a broke bitch. Excuse me sir? YOU are the one acting like the world's biggest deadbeat.
Kandi's voice crack when she gets upset gets me so emotional. It's episode one Kandi. Stop playing me like that. What we aren't going to do is have me in my feelings this season. I know what it's like from Riley's POV to have a deadbeat father, and it comes with a plethora of complicated emotions. It's hard sometimes to know how to proceed.
I didn't meet my father until I was well into my 20's. It's weird knowing you have to be the one to make the effort when you're the child. Your parent is supposed to be the one there for you, but it doesn't always work like that. Shoutout to Kandi for being a boss ass mother.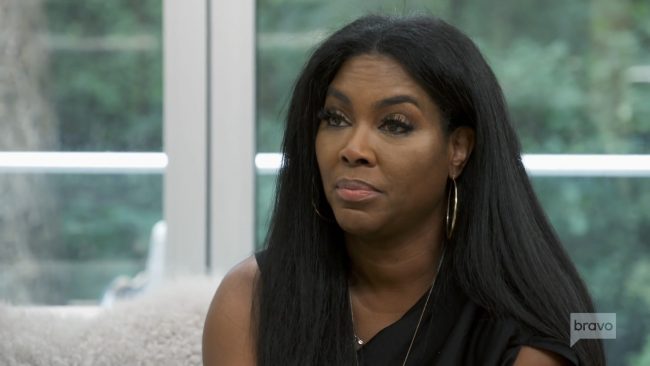 YAY another group scene in this episode! Cynthia and Kandi meet up with Kenya, and they take a look at renovations she's making at her home. I would imagine that her plans to build have been heavily altered by the pandemic. What a time to be alive.
The pain in Kenya's voice is so evident when she speaks about Marc and their marriage. Her visit to him in NYC wasn't without drama. Something about that man changes her into a submissive wallflower, and it doesn't' make sense. She is better than that. Where is the strong and confident Kenya we know?
Cynthia and Kandi don't like the way Marc treats Kenya, and they want her to cut the cord. She's given her all to this relationship, but if he won't change, there's nothing more she can do. You can't will someone to love you. If Marc won't make the effort to be a better man on his own, it's not happening.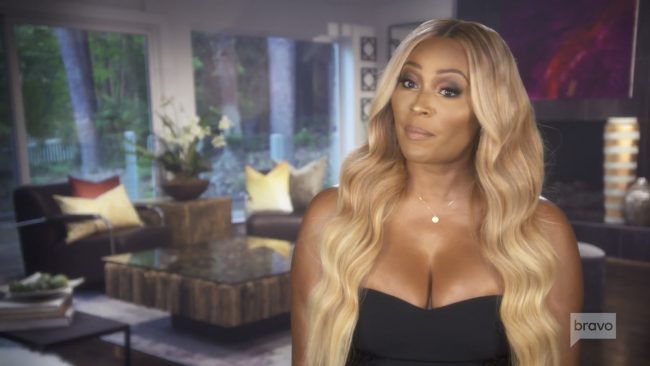 Poor Cynthia. She and Mike picked out their wedding date so far in advance, but this virus has wrecked those plans. Everything is up in the air. The guests. The date. EVERYTHING. The stress has to be unimaginable. The greatest day of her life is quickly turning into a nightmare to manage.
The governor of Georgia isn't allowing gatherings of more than 50 people. That's 200 people less than they planned for. What do you do in that case? Cynthia wants the biggest wedding of all time with everyone in attendance, so she won't accept anything different.
Thank you Mike for being the voice of reason in this conversation. Cynthia is going full bridezilla over needing all or nothing. Is Mike not enough? He is the man you love. The wedding is supposed to be about joining these two together. Mike asks the question of if Cynthia wants the wedding or the marriage. BOOM.
Everyone around Porsha is getting arrested during the protest, so it's not surprising she was next. That feeling must've been crazy though. Being arrested by the police for simply protesting the death of an unarmed woman in her home. Say. Her. Name. Breonna Taylor.
Kandi and Cynthia react to Porsha's arrest, and they're just as shocked as she was. Absolutely unacceptable. Thankfully, all this did was motivate Porsha to fight even harder for justice.
Buckle up folks! We are in for one hell of a season! STRIPPERGATE!!
TELL US – WHAT DO YOU THINK OF PORSHA'S ACTIVISM? SHOULD KENYA GIVE UP ON HER MARRIAGE? ARE YOU EXCITED FOR THIS SEASON OF THE REAL HOUSEWIVES OF ATLANTA?
[Photo Credit: Bravo]