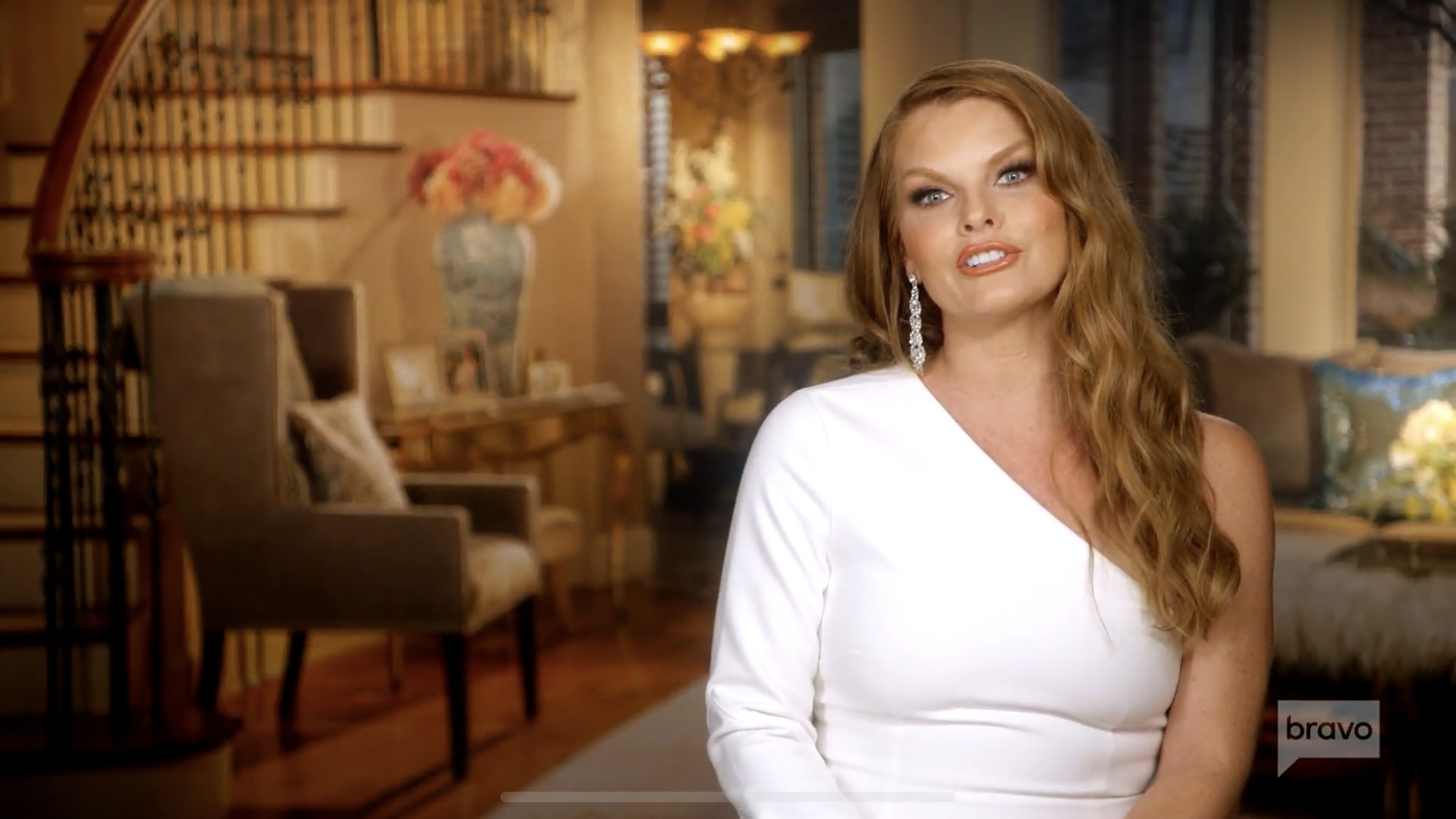 Congratulations are in order Real Housewives of Dallas OG cast member Brandi Redmond. She and her husband Bryan Redmond have welcomed their fourth child to the family.
They already had two daughters, 11-year-old Brooklyn and and 9-year-old Brinkley, in addition to their son Bruin, who is two years old.
Brandi confirmed the arrival of her fourth child to People, a baby girl named Brilynn Mari Redmond.
The Real Housewife of Dallas shared, "We are overjoyed with love and beyond blessed welcoming our little miracle. Brilynn shares a birthday with her late grandmother who we honor and miss very much." Brandi's mother-in-law Jill Marie Redmond died in a car crash in October 2020. Brandi's daughter Brinkley was also in the car. She survived the crash.
Brandi gushed, "Brilynn has brought so much love and completed our family."
In addition to speaking with the magazine, Brandi shared photos of her new bundle of joy on Instagram. In response, her BFF/co-star Stephanie Hollman commented, "Sweet baby girl. Happy Valentine's Day! Love y'all so much."
Brandi's co-star Tiffany Moon commented "congratulations." D'Andra Simmons congratulated her as well, adding "She's adorable!!!"
Fired Former Orange County Housewife Tamra Judge wrote "congratulations." Fired Vanderpump Rules OG cast member Stassi Schroeder wrote "Oh myyyyyy goodness!!!! Brandi!!!! Congratulations! Look a that hair!" Yes, little Brilynn already has that signature Redmond red hair.
TELL US- WHAT DO YOU THINK OF THE NAME "BRILYNN MARIE"? ARE YOU EXCITED TO SEE SOME OF BRANDI'S JOURNEY ON REAL HOUSEWIVES OF DALLAS SESON 5?
[Photo Credit: Bravo]