This season of The Real Housewives of New Jersey may have been short, but it was jam packed with drama. From start to finish it was an action packed season. It was chaotic once Teresa Giudice kicked things off with the Evan Goldschneider rumors. She understood the assignment. She came to COLLECT that check. Cha-ching. Jackie Goldschneider's analogy about Gia Giudice was equally controversial and started its own fair share of drama. Yikes!
They weren't the only wives knee deep in the drama this season. Jennifer Aydin found herself at odds with both Melissa Gorga & Margaret Josephs. Whether she was calling out Melissa for fake storylines or coming at Marge for sleeping with her boss, she was "on" this season. Toward the end of the season. even Dolores Catania who usually does nothing was at odds with everyone. WOAH. Andy Cohen has a tall task ahead of him getting these ladies to own up to their actions. 
The Joys Of Being A Mother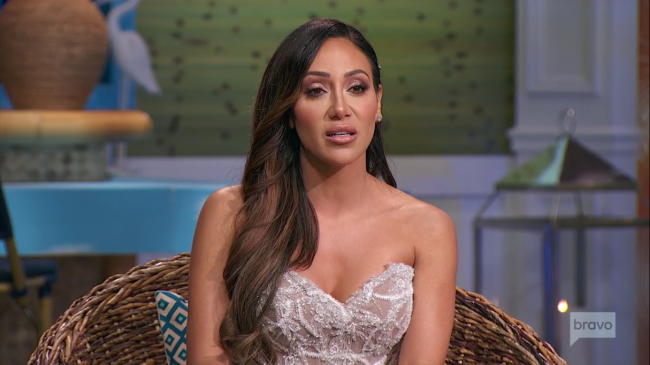 Melissa defends having the sex talk with Antonia Gorga on camera. It was cringe. I don't care what she says. She was exploiting her daughter to have a moment on camera. Shame on her.
Teresa says Gia is thrilled that rappers are using her classic sad song is viral now. It's cool that something rooted in such sadness and pain was able to be turned into a positive. Gia's been through a lot lately, so anything that goes well is a plus.
Jennifer says she's made a little progress getting her kids to help out at home. I think that's commonplace with children who come from wealthy homes. They're not used to anything else. They were born into an affluent family, so that's all they know. They don't realize the hard work that was done to get to that level.
Margaret's son doesn't love the idea of her being on the show, but he understands. She says she wasn't trying to trash stay at home mother's when she came after Jennifer. The problem with this when you make a broad statement like that, it impacts EVERYONE who falls under that category.
Margaret blasts Jennifer for putting "married to a plastic surgeon" in her bio. Why should Jennifer be ashamed of that? She's proud of Bill Aydin and all that he's accomplished. It's as simple as that.
Teresa chimes in and says Jennifer is proud that he's a doctor. If she would have stopped there, it would've been fine. However, Teresa always ends up putting her foot in her mouth. She makes a remark that Margaret wouldn't put "married a plumber" in her bio. That's seriously s f**king insulting. That's a knock on everyone who makes a blue collar living. There's no reason for that.
That was an insane low blow. It wasn't nice to go there. Teresa also shouldn't be commenting on anyone's marriages given what happened with hers.
Jennifer says she didn't have a nanny until her fourth child. It wasn't always like this. Nobody should be knocking anyone's parenting. Everyone has their own struggles. Everybody has a story. Unless Margaret lives in Jennifer's house daily and sees everything with her own eyes, she should STFU.
Turkish Turmoil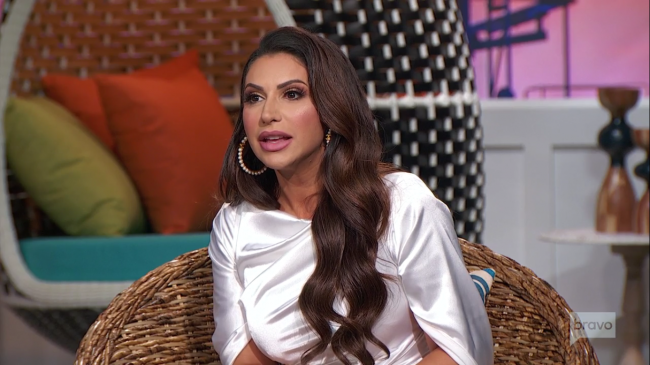 Jennifer gives an update on her relationship with her mother. Unfortunately, they're still not speaking. Well, that's the worst possible update we could've received.
Melissa accuses Jennifer of throwing her own mother under the bus. She says she understands why her mother wouldn't speak to her. Jennifer says she's simply showing her real life, and Melissa should try it sometime. SHOTS FIRED.
Jackie & Margaret also believe Jennifer throws her family under the bus. I see this differently. She's showcasing what's actually going on. Isn't that what this is supposed to be about? Why is this any different than Melissa blindsiding her daughter on camera about sex? STOP WITH THE HYPOCRISY.
Things devolve into Jennifer saying she doesn't fake her storylines on the show unlike some people. That's clearly a thinly veiled jab at Melissa who's often accused of faking storylines. I actually appreciate the real and raw moments Jennifer and her family
Melissa thinks Jennifer kisses Teresa's ass, but they see things differently. Sometimes it comes across like that, but maybe it's just a really close friendship. Everyone's so damn judgmental.
Jennifer doesn't want to apologize to her mother for taking her father in. She doesn't feel like any abuse actually took place. There could be moments she wasn't privy to.
Jennifer claims Michelle Pais purposely came on the show to ambush Melissa & Joe Gorga. Not only that, but she alleges Margaret told her that she and Joe Benigno heard Joe Gorga doesn't pay people. Holy f**k. Things are getting real at this reunion. Margaret is going to end up on an island by herself if any of it is true. Sadly, I completely believe Jennifer here.
Marriage On Display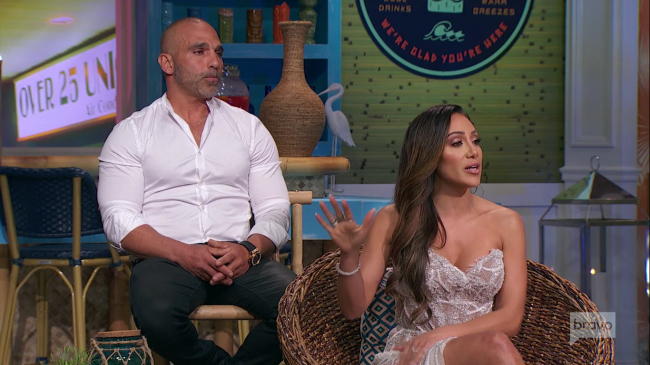 Joe wants to clarify a lot of things about himself. He says Melissa would never let him do a show like this if the roles were reversed. He feels like his wife slowly cut his balls off. They had a duel identity at the beginning of their marriage. Things have changed, and she's a much larger name.
Joe says he's home alone four nights a week. Melissa defends herself and says she doesn't feel like he did anything wrong. She wants to take new opportunities and expand her career.
Surprisingly, Dolores defends the legitimacy of the issues between the Gorgas. Joe implies that fame has gone to Melissa's head, and Teresa agrees. However, Teresa's also cognizant that it changes EVERYONE.
This couple needs balance. They each need to give a little to the other one. If they don't reach a compromise at some point in the future, this marriage will dissolve.
Dolores doesn't think she's broken, and Joe quickly apologizes for hurting her. He needed to do that. What he did to Dolores at Michelle's party was out of line and uncalled for. He made her look like a fool in front of everyone.
Melissa & Joe both think their marriage is in a better place since filming wrapped. That's going to fuel everyone who thought it was a ploy for a storyline. It's suddenly miraculously better? It's suspect. I do think it's real this time though. It just makes sense. Joe being Joe seems like the type to get insecure with Melissa's growing fame and fortune.
Unbreakable Teresa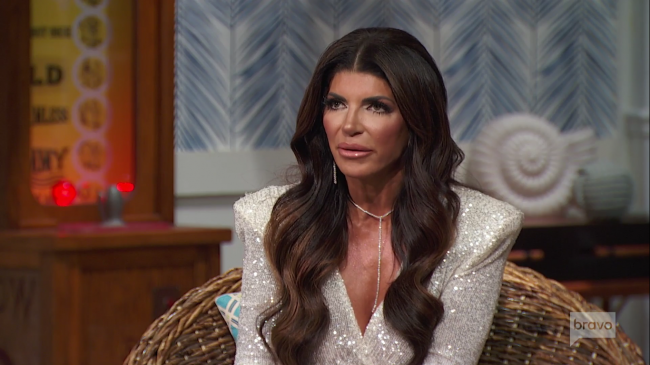 The passing of Nonno Gorga is still fresh for Teresa. Watching the video package about him makes her breakdown. It's been one thing after another with her family. From prison time to death, she cannot catch a break. Now that she has Louis Ruelas, things seem to be turning around for her.
Joe really likes Louis, but he finds the constant PDA to be a little annoying. Regardless of that, it's a relief to see her with someone who treats her right. Joe Giudice COULD NEVER.
Joe Gorga has had so much pent up frustration toward his former brother-in-law. It was a hard time for the entire family when Teresa went to prison. It probably did contribute to her untimely death. It's a shame.
Gia doesn't think Joe & Melissa should bring up her father at all, but I don't blame them. He's been a horrible parasite to that family. They're going to speak up about something that cuts them to the core like that. Everyone has their own perspective, so nobody is going to change their mind on this.
Andy reads off a statement Joe Giudice gave to the press about Melissa & Joe. That ought to be good. That man doesn't have a decent thing to say about them ever, so I can only imagine how horrible it is.
He said Joe Gorga took money from Nonno which is a disgusting thing to say if it's not true. Teresa's weirdly defending her ex for the things he says and does. Why? Is it blind loyalty because of her daughters? This family has the grossest way of interacting with one another.
Teresa thinks Melissa & Joe should've defended her because of Jackie using the jail card at her. Jackie feels like Teresa wanted her iced out of the group. I don't think Teresa even thinks like that. I see her as more of an off the cuff kind of drama starter.
Jackie & Teresa will never understand each other about what happened this season. Once Jackie made the analogy about Gia, she gave Teresa a chance to play the victim. Had she not done that, Teresa would've had no way of undercutting Jackie. However, Jackie took things to an even lower level when she dragged Gia into it.
Sloppy Squabbles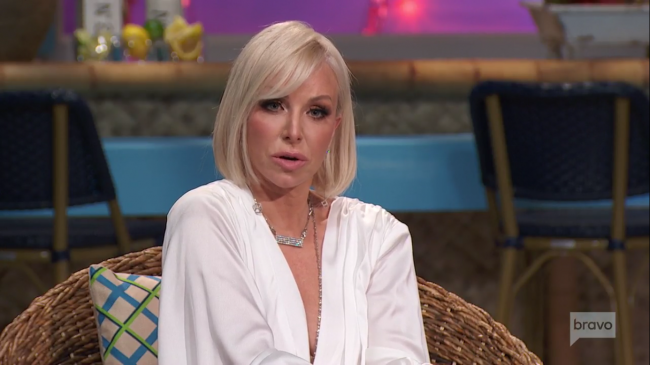 Jennifer calls out Margaret for her husband being so submissive to her. That's a bizarre place to take this argument. Why is she coming at Joe? He hasn't done anything wrong to Jennifer, so why's she dragging him into it?
No man in a position of power should ever use a young woman the way her boss did. It's not sloppy that she slept with him. Don't ever go there because it's NEVER their fault.
Margaret says Jennifer is wrong for having ever called her slutty on Twitter. This entire feud has been a tit for tat back and forth with these two. They're constantly trying to go lower than the other. It goes nowhere.
Jackie tries to inteject, but Jennifer hits her with the biggest bombshell of them all. She drops it to everyone that MARGARET IS THE CAUSE OF THE EVAN RUMOR. NOW WE SAID IT. PART TWO CANNOT COME FAST ENOUGH.
TELL US – TEAM MARGARET OR TEAM JENNIFER? DO YOU THINK MARGARET STARTED THE RUMOR ABOUT EVAN? ARE JOE AND MELISSA'S MARRIAGE WOES REAL?
[Photo Credit: Bravo]