During her time on Real Housewives of Potomac, veteran Gizelle Bryant has proven her reality TV credentials. So much so that she was asked to appear on the third season of Real Housewives: Ultimate Girls Trip. Not only giving us great television moments, she has delivered some memorable fashion styling. Here we take a look back at some of her best looks from over the years.
New Franchise, New Fashion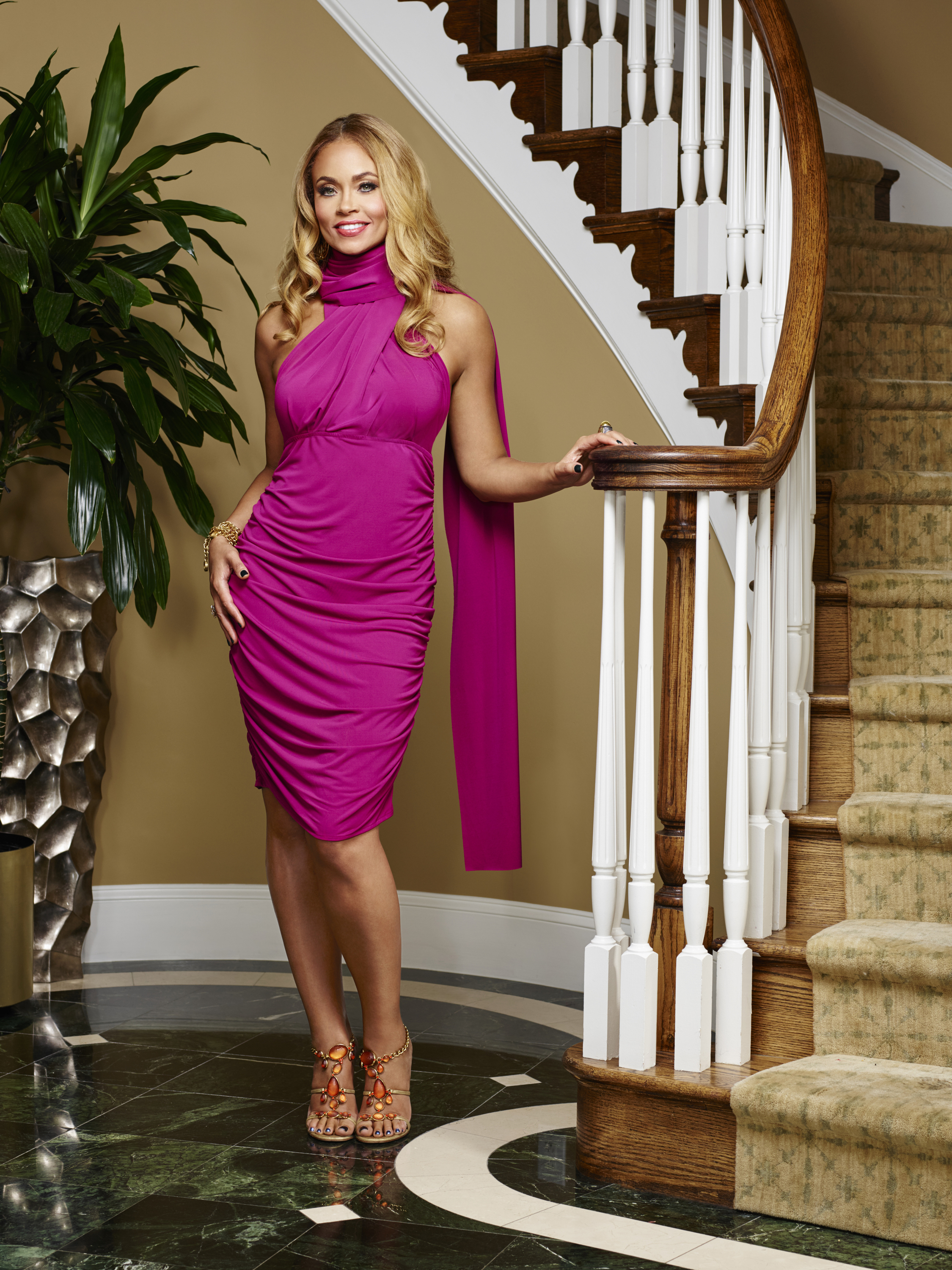 When RHOP was first introduced to Real Housewives fans, many were excited to see what the new ladies on the block had to offer. Gizelle came out of the gates swinging with this stunning look. If she wanted to give the impression that she was all class, then that is exactly what this outfit offers up. The gorgeous deep pink looks fantastic, and while Gizelle is happy to show a little bit of skin, it allows her to maintain a sense of dignity. In the earlier seasons of Potomac when Karen Huger was judging every small detail, Gizelle passed here with flying colors!
Ready In Red
If flirting up a storm with just an outfit was possible, then that's exactly what Gizelle would be doing here. The dress she has opted for is sultry, without doing too much. The red lace and netted pattern is combined with a red lip for the ultimate red carpet look. The heels with feathers on the front are a bold choice. But when you see the necklace which does some work evening out the shades of silver, then it all comes together with expertise.
A Sapphire Slit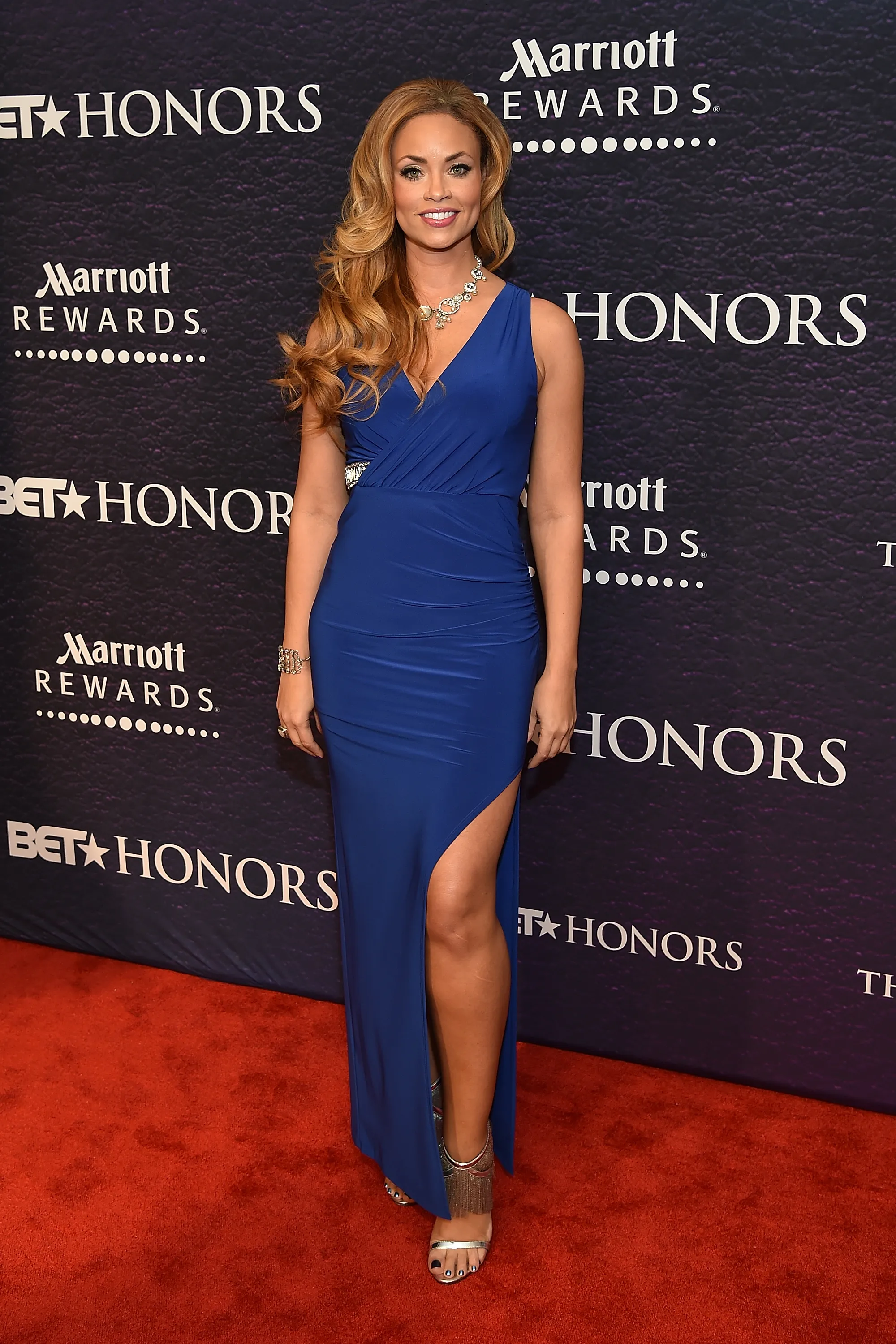 Another color that looks absolutely fantastic on Gizelle is this sapphire blue. The gown she has chosen to wear on this red carpet hangs almost all the way down to the floor. There is a slit on the left side to show a bit of leg, giving this reality star what many would call an Angelina Jolie moment. The jewelry chosen is subtle yet effective in adding those finishing touches to an ensemble that should be in a Real Housewives Hall of Fame for high fashion.
An Eye For Art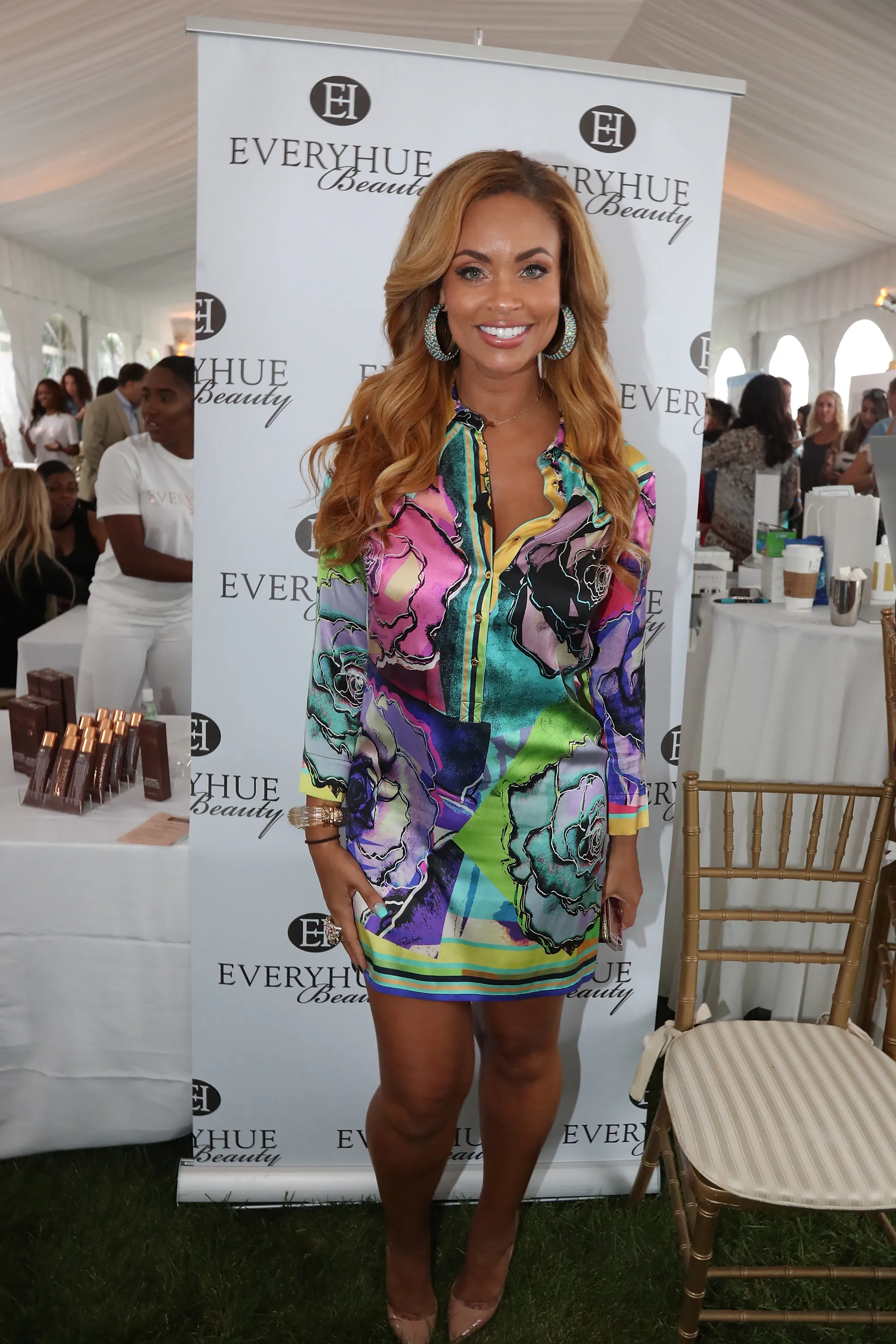 Gizelle is in attendance at former Real Housewives of New York City star Jill Zarin's 5th annual luxury luncheon here and looks like a million dollars. If somebody told you that she was wearing a fine piece of art that usually hangs on the walls of the Louvre in Paris, you'd probably believe them. This is a unique outfit and one that challenges Gizelle's looks of the past. She has gone for something completely different from her usual style, and for that, she should be celebrated. It's a major win.
Boss Lady Chic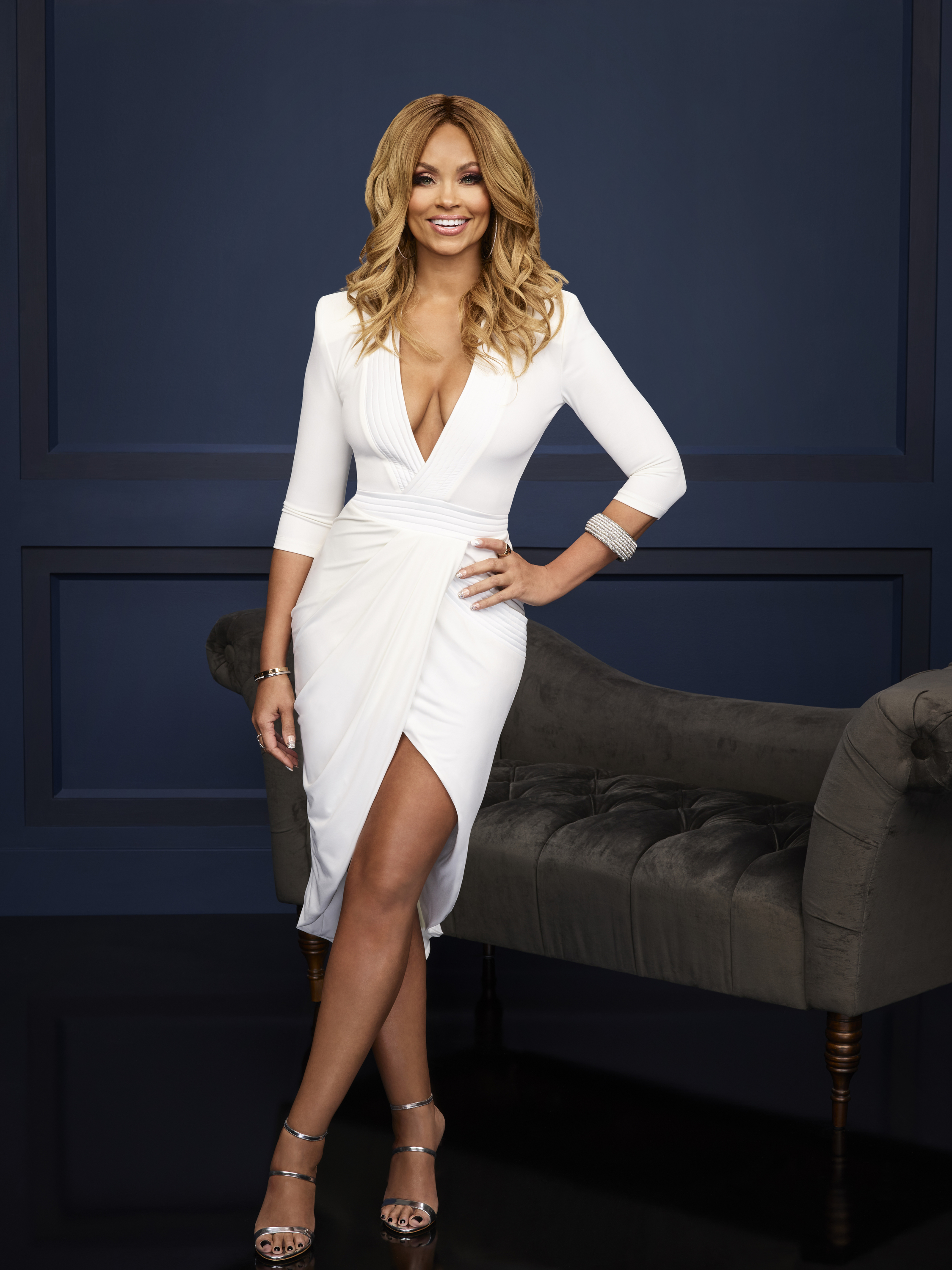 Gearing up for her third season of RHOP, Gizelle looked beautiful from head to toe. While she is wearing white and appears angelic in this stunning dress, fans know that she isn't afraid to get her hands dirty and dig in deep with the drama. Fortunately, she always looks good doing it. She teased a season full of high-fashion moments, as well as the usual hijinks, and that is exactly what audiences got. This looks radiates elegance; it's no wonder she looks so happy to be wearing it.
Keeping Warm While Looking Good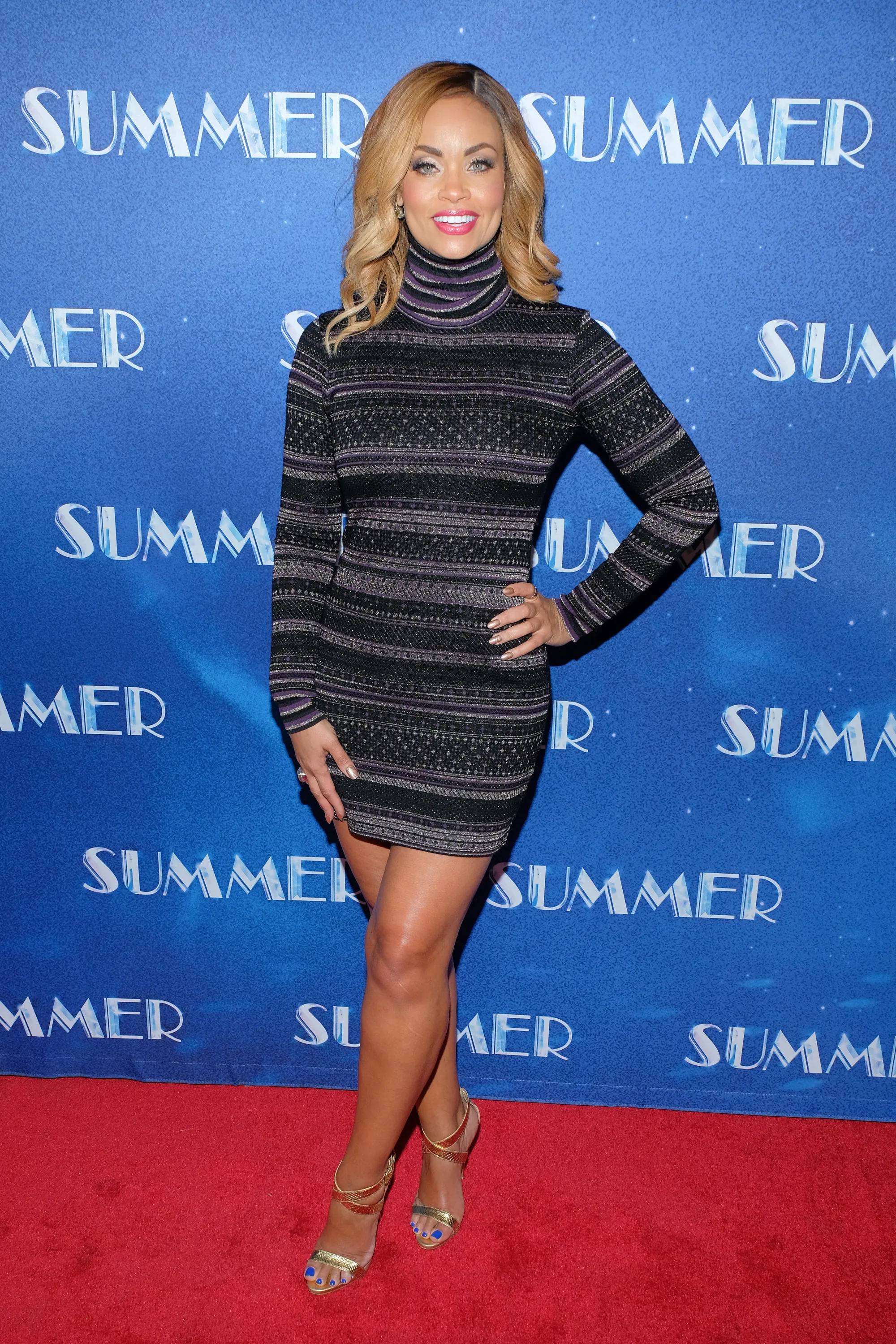 This is a more laidback style choice for Gizelle, who has chosen to keep warm in a woolen garment. If you look closely, you will notice that the fabric around her neck and the sleeves includes a different pattern from the rest of the dress. It's a subtle but effective change and one that works very well. The woolly design clings to Gizelle's body in all the right places. She completes the look with golden heels, and blue toenail polish to match the step-and-repeat. Don't ever accuse Gizelle of not having her finger on the pulse of what works in fashion.
Ready For Her Closeup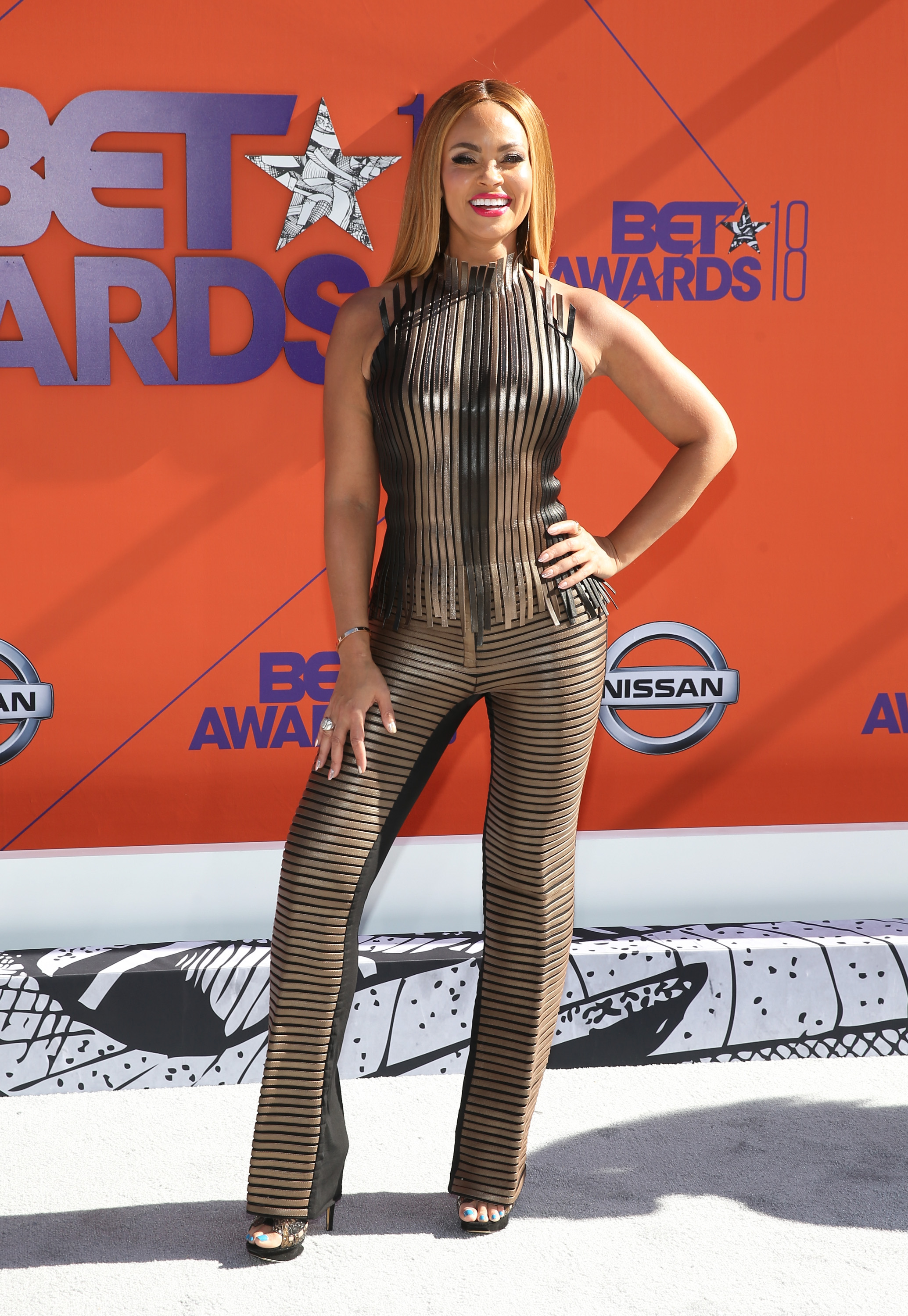 At the 2018 BET Awards, Gizelle went for a sleeveless top and long pants combination. She looks as if she has just stepped off of the set of a music video, which is fitting when you consider the event she is in attendance for. This outfit is badass, and wouldn't look out of place on the likes of Rihanna. It's not her standard fashion offering, but sometimes you have to shock the fans to leave their jaws on the floor. Job well done, and 10s across the board!
Bridal Reunion Vibes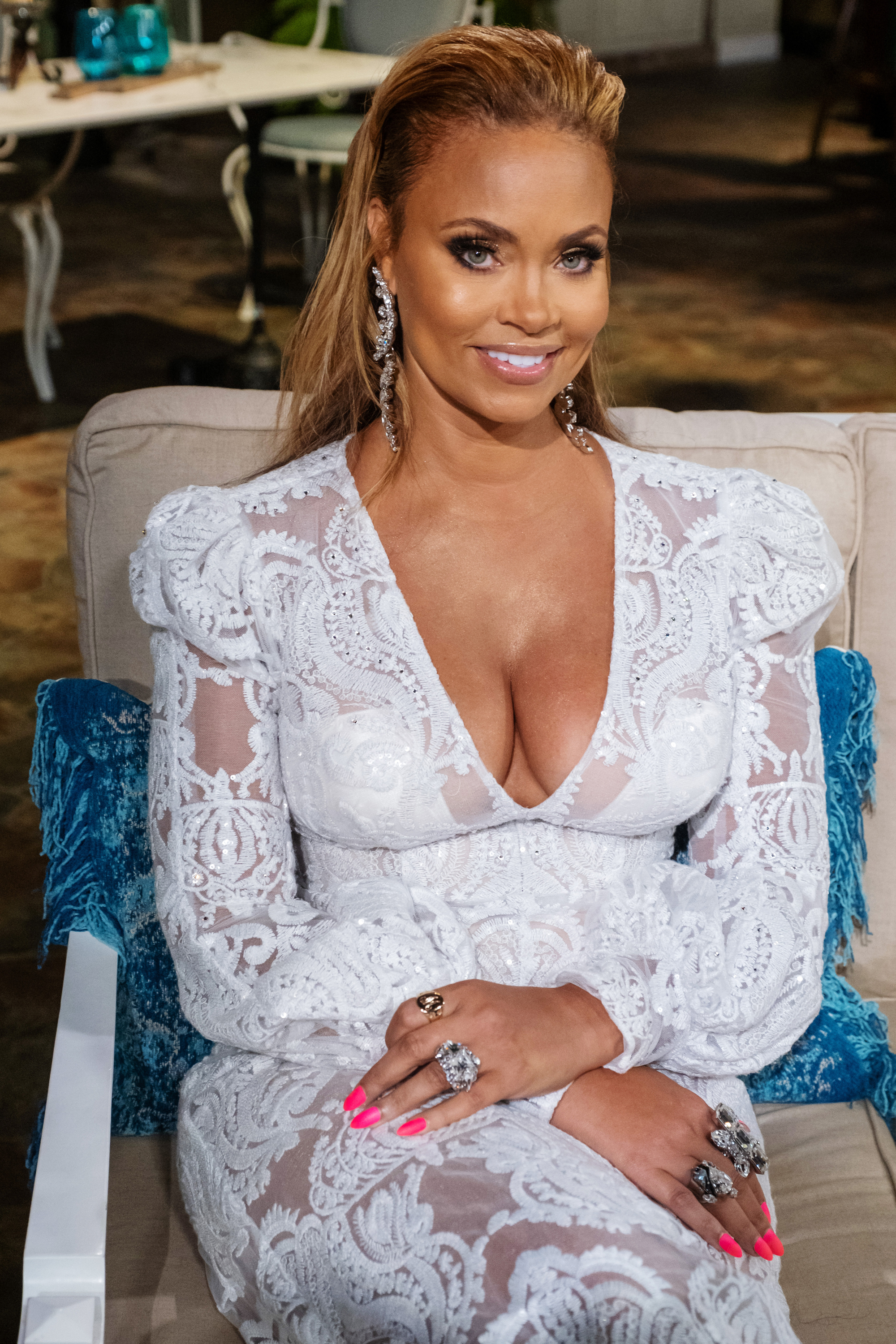 The Real Housewives of Potomac reunions are always full of high-intensity drama. So when Gizelle rocked up in an all-white gown that is reminiscent of a wedding dress, she certainly caught the attention not only of her fellow castmates and host Andy Cohen but the entire nation. There's an intricate design woven through the piece, and Gizelle doesn't hold back when it comes to picking her pieces of jewelry. She has been through every jewelry box in the house to create this glamorous moment.
The Green Goddess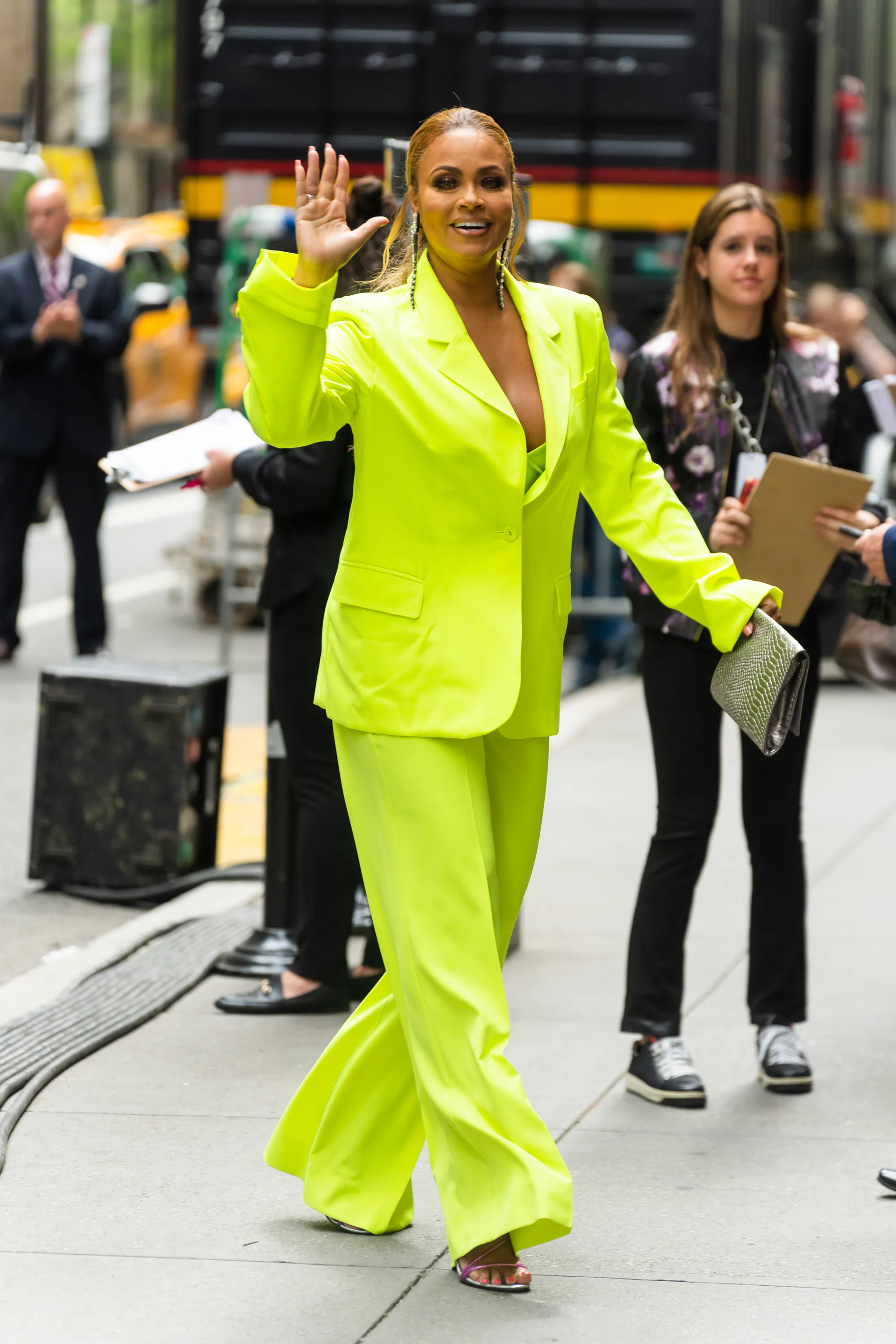 When it comes to showing off their fashion in the summer, many people want an easy wardrobe. Still, that doesn't mean you can't rock a power suit, which is exactly what Gizelle has done in this neon green ensemble. Stepping out to attend the 2022 NBCUniversal Upfront in New York City, the Real Housewife looks ready to stomp on anybody who gets in her way. A regular green would have worked just fine, but this highlighter-esque tone really sets the mood. Don't mess with her.
Looking Good In Leather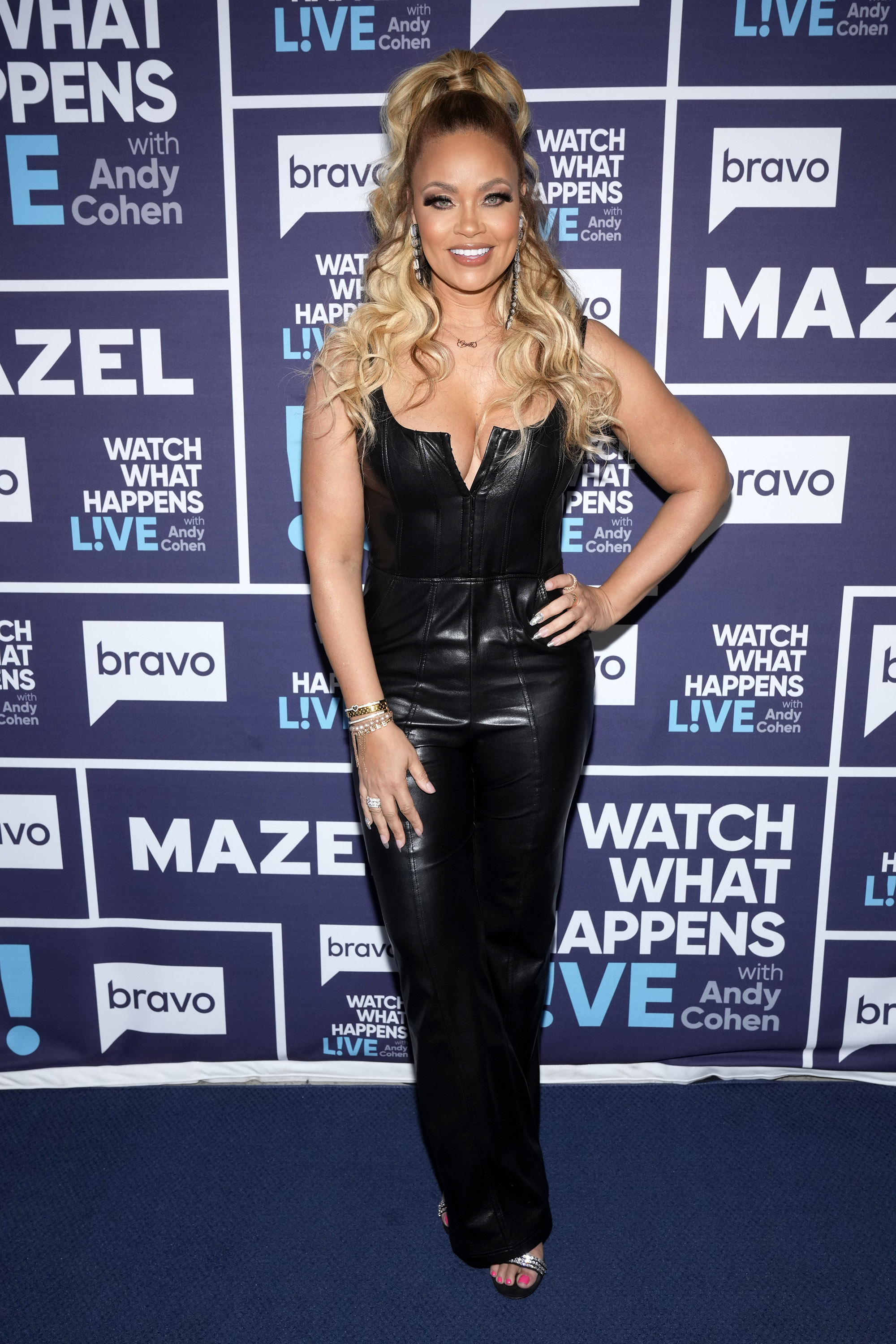 Wearing her hair up isn't something Gizelle does often, but when she does, she looks ready to take on the world. Combining that with this choice of outfit, you have someone who you know isn't afraid to step into the spotlight and stand out. Gearing up for an episode of Watch What Happens Live, guests know they have to go in with a playful nature or could face being roasted not only by Andy Cohen, but callers and fans who phone in to get their questions answered. Gizelle is thankfully a master of rebutting shade.
TELL US – WHAT ARE SOME OF YOUR FAVORITE FASHION MOMENTS FROM GIZELLE? IS SHE THE MOST STYLISH POTOMAC HOUSEWIFE?
[Photo Credit: Charles Sykes/Bravo/NBCU Photo Bank via Getty Images]