Sonja Morgan joined the Real Housewives of New York City cast during the third season. And she was just the boost that the cast needed. As Sonjarita stated in her Season 5 tagline, "A little Sonja will spice up any party." And she certainly did!
Sonja adored men, cocktails, sex, and having fun. What viewers loved most about her was the way she never took herself too seriously. She lived in a crumbling townhouse that was staffed by "interns." Sonja took these young people under her wing and taught them about living fabulously in New York City.
Occasionally, Sonja dwelled on the past, and her divorce from John A. Morgan. Notably, her hysteria over people touching the Morgan letters. She is also a doting mother to her daughter, Quincy Adams Morgan.
But after some business missteps, like her infamous toaster oven never coming to fruition, Sonja was on a roll. Her clothing line was featured in the store Century 21. Sadly, the store declared bankruptcy.
Sonja took the stage with RHONY co-star Luann de Lesseps as a guest in her cabaret show. Sonja's dress appeared, then disappeared when it fell off. Sonja continued dancing while holding her dress together. The show must go on, after all! Luann was accused of not paying Sonja for her saucy guest roles in her cabaret show.
She also performed in her own "caburlesque" show, which is her special blend of cabaret and burlesque. She recently announced her cabaret show, titled Sonja In Your City, was playing in the New York area.
Is Sonja on Onlyfans?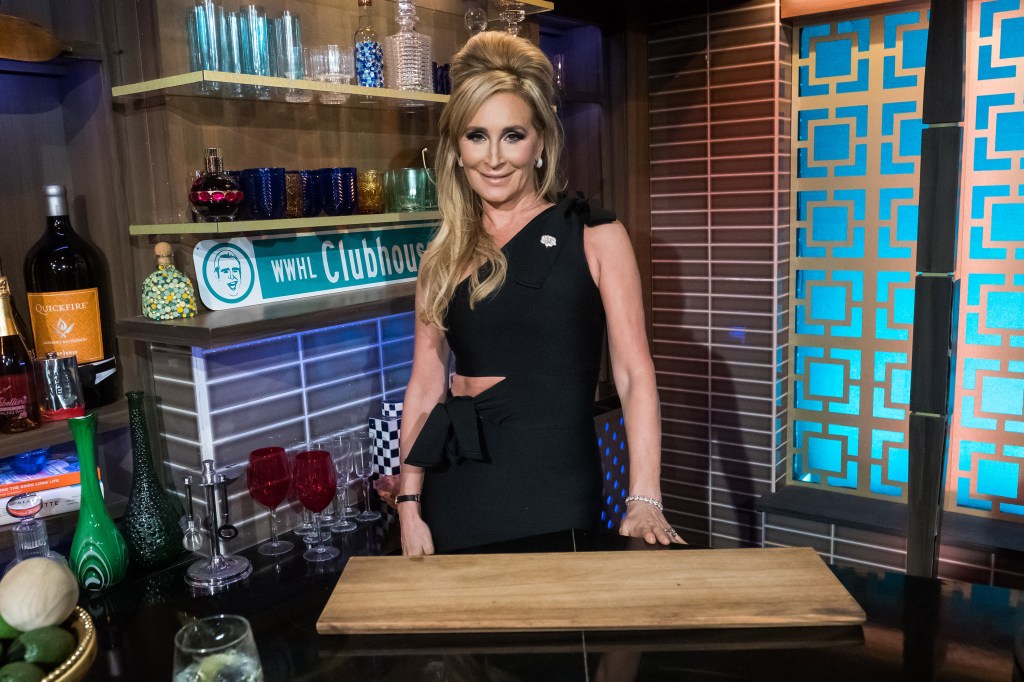 Bravo stars have increasingly expanded their fame by signing on to OnlyFans. Real Housewives of Beverly Hills alum Denise Richards joined the platform. Larsa Pippen, of Real Housewives of Miami, was raking in $10K daily from the site. Not bad at all.
It was only a matter of time before our girl Sonjarita signed on. She shared the good news on Twitter in October 2020. "Come join the FUN on OnlyFans!" She added the link to her OnlyFans account.
Sonja's bio on the platform notes that she is a "TV personality," as well as a "Funny Girl." She also mentions that she is a mother, philanthropist, shoe and fashion designer, and an RHONY cast member. "Oh yeah. Oh God yeah. My page is hilarious. Sexy Sonja, with a sexy J, what can I say," she said of her OnlyFans platform.
Sonja's subscription rate is $4.99 per month, with a special on a six-month subscription. Real Housewives fans have seen a lot of Sonja's blurred-out body parts over the years, usually courtesy of too much alcohol. I have no idea what Sonja gives you a peek at with a subscription, but I'm sure it will be sexy and classy.
What Does Sonja Have Coming Up?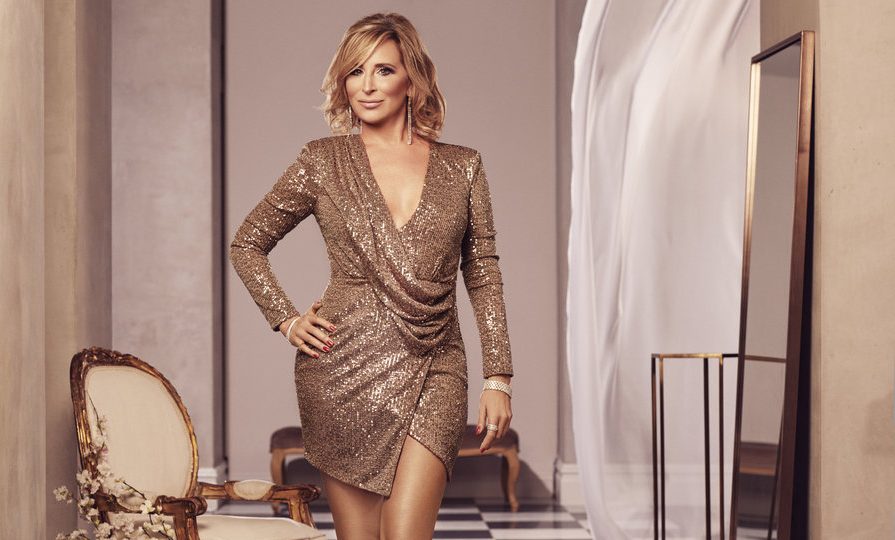 Besides being on OnlyFans, Sonja has a lot of exciting projects on the horizon. This summer, her new show with Luann is set to debut. The series, which follows the duo as they live in Benton, Illinois, is titled Luann and Sonja: Welcome to Crappie Lake. That title makes me wince. The New Yorkers will learn about small-town life.
Since the original RHONY has been recast, both Luann and Sonja were seen as must-haves for the Legacy series. But during negotiations, Bravo decided that they were going to drop the show. It sounded like some former housewives were asking for too much money and refusing to budge at the bargaining table.
Thankfully for fans, the RHONY: Legacy idea has been spun instead to a Real Housewives Ultimate Girls Trip. So, fan favorites Sonja, Luann, Ramona Singer, Dorinda Medley, Kelly Killoren Bensimon, and Kristen Taekman have happily signed on. According to Andy Cohen, Luann was the one who came up with the idea of the ladies going on a trip together. Fingers crossed that Dorinda isn't forced to host them at her mansion in the Berkshires.
I hope this is only the first RHUGT for these absolute legends. I miss seeing Sonja on my screen. She truly is the straw that stirs the drink. She brings the party, and the funny, everywhere that she goes. Who doesn't need more Sonjarita in their life?
TELL US- ARE YOU SURPRISED THAT SONJA IS ON ONLYFANS? ARE YOU EXCITED TO WATCH HER NEW SHOW WITH LUANN? ARE YOU HAPPY WITH THE CAST FOR THE NEW YORK RHUGT? DO YOU MISS SEEING SONJA ON TV?
(Photo Credit: Getty Images/Santiago Felipe)