After a season full of family fighting and too much Irish whiskey, Real Housewives of New Jersey finally aired Teresa Giudice's wedding special. The cheesy episode was all about Tre's love love love with Luis Ruelas. I mean, they did pay more than half a million dollars on the big day, so they might as well get the most out of it by getting it all filmed for TV. But we probably could've done without the corny transition cards, Bravo.
Despite Tre's desire for a day of love, the RHONJ drama was looming. It was mainly due to Joe Gorga skipping out on his only sibling's wedding. The tension was so thick that it caused Tre's dorters to channel their mother's table-flipping rage whenever someone mentioned their uncle or Melissa Gorga. Not even Tre's loyal soldier Jennifer Aydin was safe.
Even though there was a bit of drama, Tre's wedding day was an event to remember. The performers, the food, the flowers — it was one of the most extravagant weddings we've seen on Bravo. Here are five of the main takeaways from the latest RHONJ episode "Teresa Gets Married."
The apples don't fall far from the Tre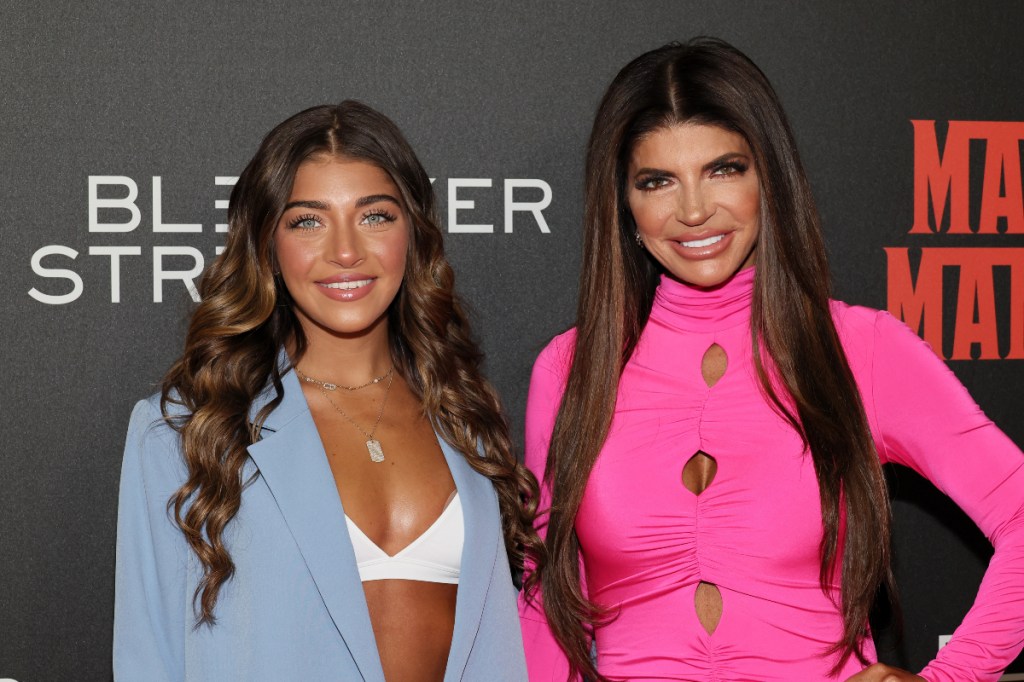 Tre's dorters got a fast class in Real Housewives training during the wedding special. They had their own confessionals and played a major role in the story, which is goofy considering we watched them grow up on TV. The wildest moment from the episodes centered around the dorters' anger toward the Gorgas. Jennifer showed up on the wedding morning to bring Tre a gift. She apologized for her role in Joe not going to the wedding, considering she was the one who told Danielle Cabral the cheating rumor. The daughters overheard their uncle's name being mentioned, and they all reacted in different but equally emotional ways.
Gabriella Giudice started sobbing about the conversation. "I don't want to hear his name," she cried. Gia Giudice got angry and protective over her sister getting upset. The voice she used honestly reminded me of when she used to get mad at Joe Giudice when she was little, which brought me back. Tre calmed everything down and the dorters even managed to weasel an apology out of Jennifer, which isn't easy. "My daughters are very overprotective of me," Tre explained. "Since Joe left we only have each other." Let's be clear that I feel for all the trauma these four girls have gone through so I totally get their pain. It's just wild to see them as the focus of an RHONJ episode as adults rather than silly kids pulling jokes on the side.
Let's talk about the weave in the room
We all knew going into Tre's wedding episode that hear Leaning Tower of Weave hairdo was going to be a major subject. Tre explained her inspiration for her hair was that Luis likes it out of her face and she wanted it to be big to stand up to the massive crown she'd be wearing. I wouldn't think of a five-pound weave as being something easy, breezy, and out of your face, but Tre's a different breed. They're called Italian-American Jersey girls and we all can learn a lot from them.
Everyone's reaction to the hair was as expected. Tre liked it, but nearly everyone else had to get over their shock. Gabriella was bold and called it a rat's nest right in front of her mama. They could admit she was pretty enough to pull it off, but the $10,000 hairdo was a choice. "I'm a team player like, 'Go Tre,'" Jennifer said in a confessional. "But hair is supposed to be an accent piece, not the main event." Even Luis was shook by its height when Tre and her growing hair made it to the altar. "That's what she wanted and that's beautiful," Luis said. Clearly, he didn't have any idea of Tre's glam plans for the big day, which makes her massive hairdo even more of a hilarious choice. She did pull it off masterfully though, like truly no one else could.
The Gorgas' absence makes its presence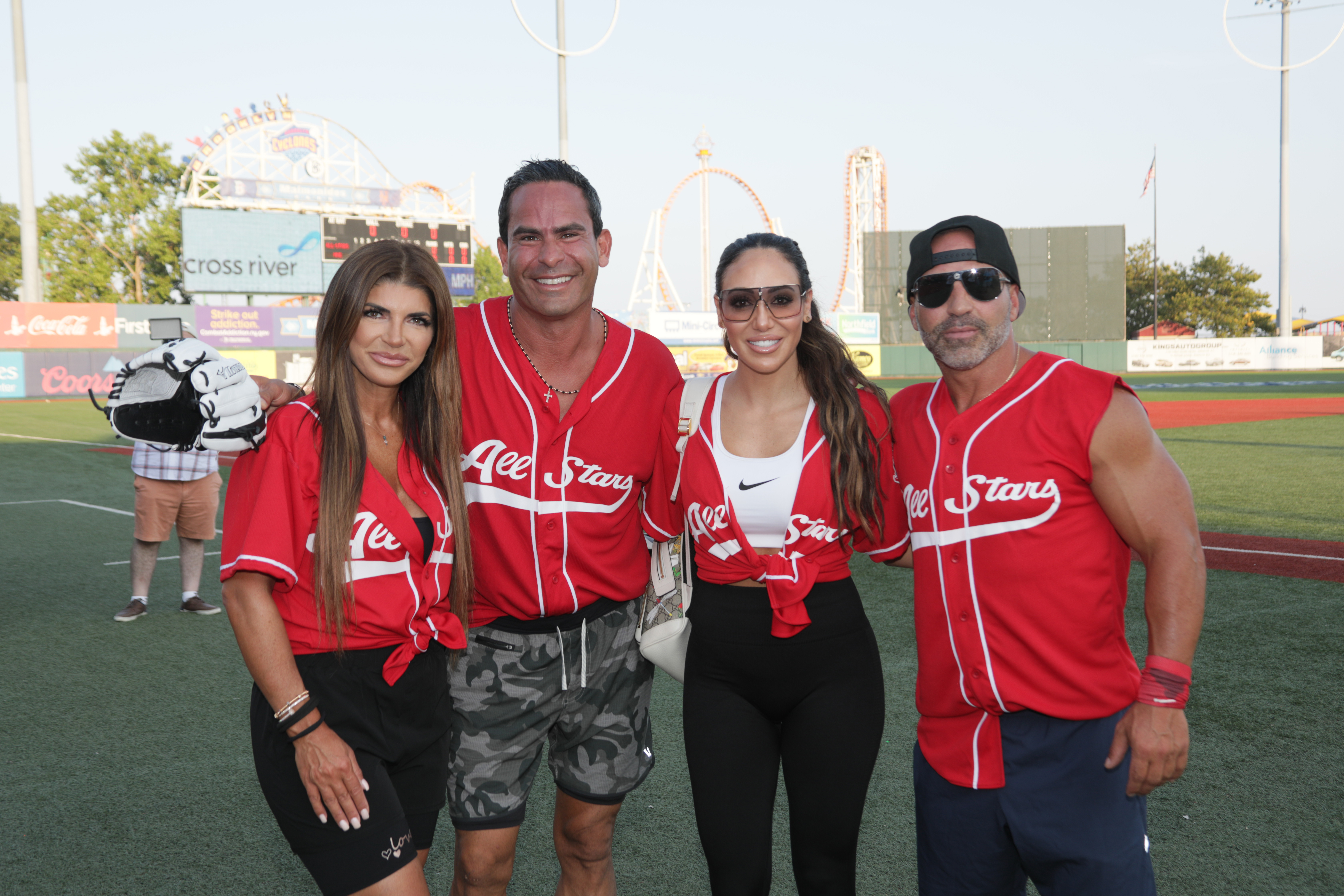 The Gorgas might have not shown up to the wedding, but the lack of their presence was a topic of conversation during the cocktail hour. Gia made it clear to Dolores Catania and Jennifer that she and her sisters were just as done with her uncle as their mom was. To Gia, Joe not attending the wedding was him burning the final bridge. Obviously, this was a huge disappointment to Dolores who has been friends with Tre for 38 years and watched her children grow up. "Life is not a f–king fairytale babe," Jennifer told her friend. "There aren't always happy endings."
During the wedding when Tre had an outfit change, everyone's phone went off with a notification about the Gorga nonsense. Joe and Melissa were making social media posts during the wedding to throw jabs at their sister. "I swear to god I'm going to f–king bury them so bad," Luis angrily said when he saw the posts. "Her parents would go crazy if they saw how he's behaving." Honestly, it was going to be bad news whether the Gorgas showed up to the wedding or not, but it was really icky to watch how much their absence had an impact on Tre and her family.
Margaret's final messy stunt of the season
Tre's wedding was a literal love bubble because she only invited people who were supportive of her relationship. It probably helped that MelGo and Joe didn't show up to burst that, but they had an ally in Margaret Josephs who sure tried. Marge showed up talking about how betrayed Joe and Melissa felt by Tre. Sure, she cried during the ceremony but admitted it was because she could only think about how Joe wasn't there. Why does Pigtails love getting involved in other people's drama so badly? Cringe doesn't cut it.
Margaret tried to make a statement by leaving at the beginning of the reception. She claimed she couldn't party and dance in celebration while Joe and Melissa weren't in the room. Lame. Even Jackie Goldschneider called out her friend for making it about herself. "Today this is about Teresa, so maybe we could keep it all under wraps right now," Dolores said. Amen. Marge didn't get the memo. This night was about Chosen Family ONLY.
Teresa has mastered the celebrity wedding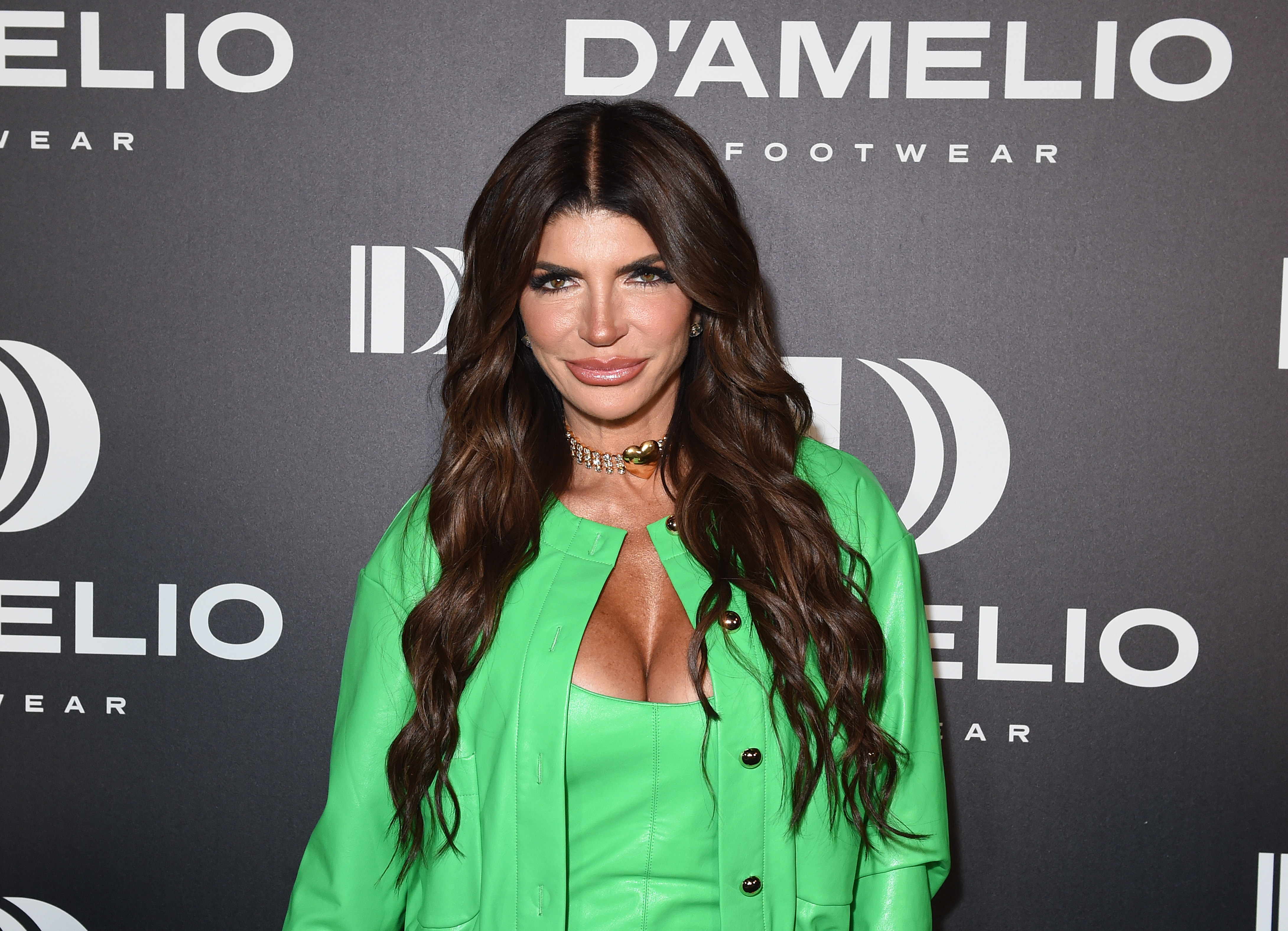 I'd be remiss to recap Tre's wedding without honoring its extravagance. Truly, I don't think I've ever been so tempted by food on my TV as this event. Massive pieces of lobster. Freshly-sliced deli meats. Giant vats of macaroni and cheese. When people weren't eating, they were entertained by burlesque dancers and people swallowing swords. Seriously, it was more over the top than even I could've imagined for Tre.
The guest list was just as impressive. Aside from RHONJ stars, Tre had all of the Bravolebs at her nuptials. Chanel Ayan was spotted inviting Dorinda Medley to Dubai before Tre walked down the aisle. Ashley Darby was probably making TikToks in the bathroom during the party. Alexia Nepola was there, and it's jarring to see her and Tre in the same room since they're basically the same person. Tre essentially had a wedding with my dream group of guests, and I will only live forever wishing I was on the list.
Real Housewives of New Jersey continues Tuesdays at 9/8c on Bravo.
TELL US – WHAT DID YOU THINK OF TERESA'S WEDDING? DID YOU LIKE THE REAL HOUSEWIVES OF NEW JERSEY SPECIAL ABOUT THE EVENT?