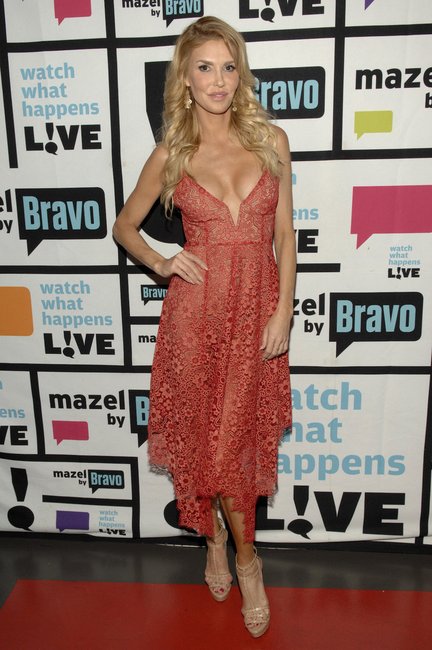 Guess what Brandi Glanville spent her weekend doing!? If you guessed, 'Proclaiming that she's no longer willing to be somebody's booty call by showing off more butt selfies!' then you guessed right! I don't know if this is news, per se – maybe it's more like confirmation that the Earth is still round and that ice is still cold?
The Famously Single star is embracing a nearly-nudist lifestyle (for one) in order to make her latest Mr. Wrong jealous. Because this is the best method to declare your independence from a toxic relationship. 
CLICK THE CONTINUE READING BUTTON FOR MORE!
Brandi's self-esteem will apparently no longer allow her to be a secret side-shag for this certain unnamed someone. While chugging chardonnay and warbling "You don't own me," to her instagram followers, she set herself free. Or something. INfamously single! 
Dear Brandi, here's a tip (and not the type of tip you're used to) but leave a little to the imagination!
So, below – a weekend in the life of Brandi: 
It began with a tweet – naturally – "I've tricked a VERY hot man into coming over to help me turn on my BBQ-little does he know he will be grilling & may never be allowed to leave." Well, at least the police will know where to look – unless Brandi has moved again… 
It appears the mystery man stayed for breakfast, at least.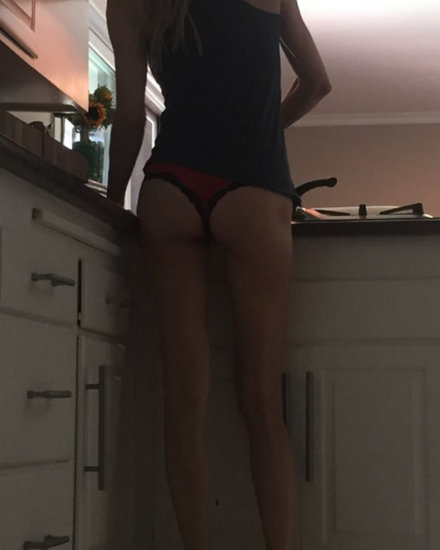 "It's 12:30 and I'm still in PJ's cooking for people that are constantly hungry & sneaking cheeky pics of me over the stove," revealed Brandi. "Revealed" being the operative word. [Credit]
Brandi spent the 3rd "poolside" with friends, and her kids. And apparently regretting the previous night's booty call.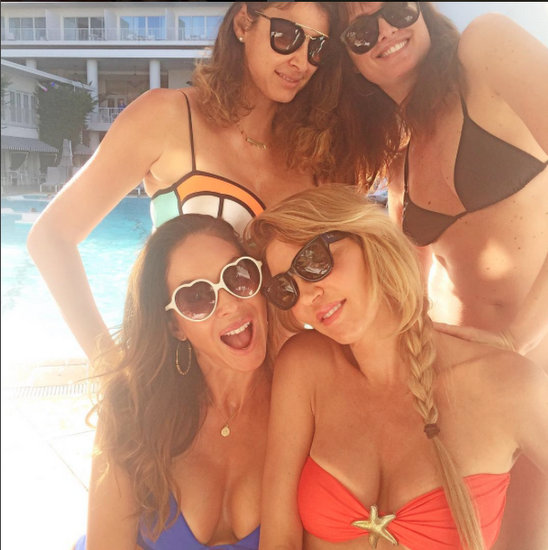 Then she had an epiphany. "This a semi drunken decision but I've decided no more group dates, late night calls or pretending I'm not ur girl…because I'm not anymore," Brandi tweeted. 
Brandi's revelation came with illustrations. Obviously. 
"Dear asshole this is no longer yours. bye." Brandi taunted. Adding, "Drunken post! French cut is back! #ibizasuit ready to re-start my life! happy 4th" (Cause begging him to look really says, 'I've moved on and I don't care about you.') [Credit]
Brandi issued this final warning message to her former fling.

 "Tipsy and single. happy 4th! Today truly is my Independence Day #free." Congratulations. (#SARCASM) By "free" does Brandi mean no one is buying the cow, cause the milk is always being given away for free? 
Must Brandi always over-share?
Meanwhile, LeAnn Rimes had this to say: 
Precisely… [Credit] 
For more Brandi, tonight is a new episode of Famously Single. According to a preview from People, Brandi coaches former Bachelorette winner Josh Murray through a date, instructing him to get wilder and breaking him out of his comfort zone by "talking about inappropriate things" and asking if he's ever had a threesome. Oh goody! 
TELL US – IS BRANDI JUST LOOKING FOR ATTENTION, OR DO YOU BELIEVE SHE'LL CLEAN UP HER ACT?
[Main Photo Credit: Bravo]
Save