Welcome to the new era of The Real Housewives of Dallas. Stop sleeping on this franchise because this season is a rebirth for this city. Both the removal of LeeAnne Locken and the arrival of Tiffany Moon have fully shaken up the landscape. Tiffany's already not shying away from drama and is currently embroiled in a wildly petty feud with Kameron Westcott. Who knew chicken feet could have this sort of impact?
Sadly, Real Housewives of Dallas viewers have to endure yet another season with Kary Brittingham. If you found her annoying last season, she's even more grating this season. Her newfound desire to poke and prod at D'Andra Simmons over everything is exhausting. Why is she choosing to constantly attack her alleged close friend? Is that what friends do. D'Andra's seeing a shaman these days, but how much bullying can someone take before there's no inner peace left?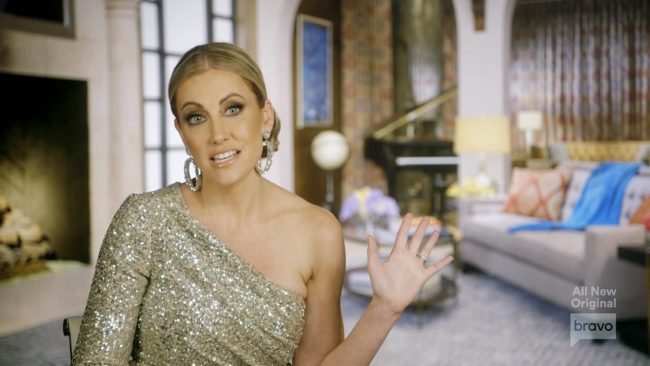 Everyone is hungover and trying to recover after Kary's tequila fueled birthday party. Kameron says she didn't start drinking tequila until she met Kary. What an interesting thing to have associated with you. Everyone knows Kary as the girl who parties too hard with tequila.
Stephanie Hollman stops by Kameron's, and they're both still struggling after the party. They probably aren't nearly in as bad of shape as Kary & Brandi Redmond though. Nobody ever goes as hard as the two of them. They're a situation.
Brandi attempts to walk into D'Andra's home but is immediately stopped. Her travel ventures to Florida have everyone (especially D'Andra) on edge. With someone like D'Andra who is somewhat of a hypochondriac, coming to her home after visiting a hotbed for the virus is too much. I'm surprised she's even letting her on the property at all.
Kary shows up next, and D'Andra has skinny margaritas ready for all three of them. Damn they sure don't waste any time getting back on the tequila train. Cheers!
Back at Kameron's, she and Stephanie are joined by Jennifer Davis. I'm a little disappointed in the show's treatment of Jennifer. However, they've really reduced her role to nothing more than a background character. That must be insulting to put in the work and get demoted like that.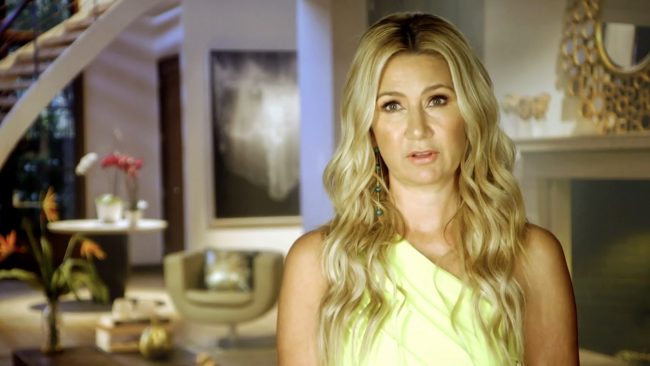 Kary's memory of the prior night is wiped clean because she can't remember anything that went down. Is she having a pretend amnesia moment? Do we believe she can't recall shoving cake in D'Andra's face or the infamous champagne shower? Girl, bye. Nobody believes a word you say.
Brandi says she's in a much better place with Tiffany now, but Kameron isn't. She is stuck on the rudeness of being forced to eat a chicken foot, and she cannot let it go. They both were scared for Tiffany though after she was thrown in the pool by Tiffany. Not being able to swim and being tossed into that environment is unacceptable. Dial it back.
Kary laughs it off because she feels justified because Tiffany wanted her help having more fun. I don't think shoving a fully clothed Tiffany who can't swim into the pool is what she had in mind. Kary's completely unaware of the gravity of what she did. That's something that could've left Tiffany traumatized.
Kary's under the impression that D'Andra values what people accomplish on paper more than who they are. I know Tiffany's accomplished many impressive feats, but it also seems like she and D'Andra are genuine friends. Kary is the one who isn't a good friend because she's been mocking and teasing D'Andra all season.
The close friendship between D'Andra & Tiffany is starting to rub Kary the wrong way. Their once close friendship has turned into a one sided affair in her opinion. Right now she feels as if D'Andra has her head wedged up Tiffany's ass. Is this where the recent animosity is coming from? Kary's turning a little green with envy. Jealous much?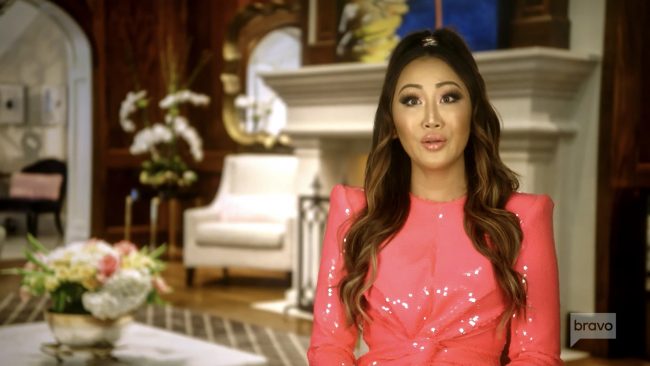 Tiffany's personal scenes continue to be absolutely adorable. She has an instructor coming over to her home to recertify her life support skills. In the cutest bonding moment ever, she's including her two daughters in this. LOVE IT.
Being a doctor is a large portion of Tiffany's life, and she's able to share that with her children. Tiffany knocks the course out of the park and quickly saves the fake patient. Now THAT is impressive. The way she's teaching her children about her career and explaining the importance of it is so important. These girls will grow up to know they can accomplish anything.
On a sadder note, these girls really want to spend more time with their mom. They feel like she works too much, and all they want is her to stay home more with them. That's it. To them, that would be the greatest gift in the world. If only it were that easy!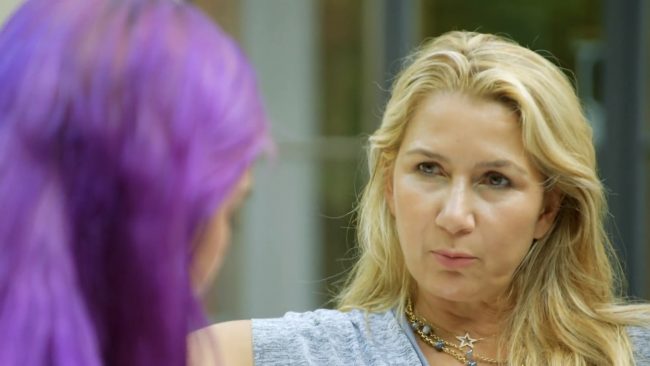 Back at home, Kary has a heart to heart with her daughter Olivia who's been dealing with a lot. Her purple hair is EVERYTHING though. What a dazzling color. I'm here for this.
Kary's incessant rambling about turning 50 is getting on Olivia's last nerve. She doesn't care about how old her mother is nor does she care about the "risqué" attention seeking photoshoot her mother had. She's busy dealing with her own stressors and triggers in a cruel world and doesn't have time to placate her mother's ego.
Olivia's anxiety level during the day is through the roof right now. The world's in shambles right now in so many ways, and for someone empathetic like Olivia, it's a rough time. Kary never realized the extent of her daughter's anxiety. She had no idea her daughter was experiencing suicidal thoughts and ideation.
Upon learning about what Oliva's been dealing with, Kary's been there for her every single day. Putting aside all of the petty issues I can name about Kary, it's great to see her excelling as a mother. Having experienced my own share of mental health struggles, I know how crucial it is to have a solid support system. Kary's providing Olivia with a maternal life raft. Kudos to her.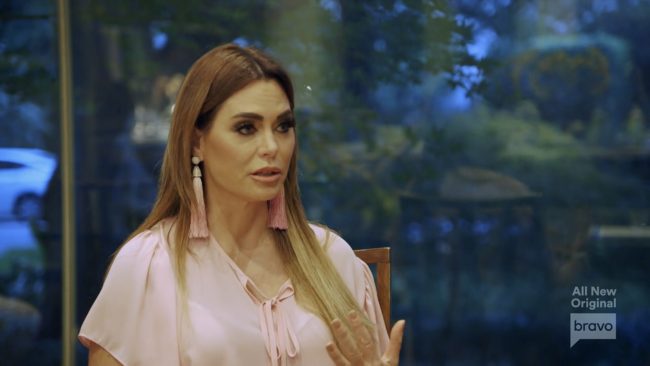 D'Andra's wellness journey this season is certainly something to witness. I'm still recovering from watching her shaman do some bizarre nose sucking thing to her, but I'll live. I wonder how long though her inner peace is going to last with Kary always ready to attack. With friends like Kary, who needs enemies?
Stephanie shows up to hang out with D'Andra to talk about Brandi's upcoming birthday. D'Andra feels a sense of deep gratitude toward Brandi, and now it's time to pay it back to her. Brandi's not a huge fan of birthdays, but this time is going to be different. WHETHER SHE LIKES IT OR NOT.
While in therapy, Brandi learned the cause of her disdain for birthdays. She's spent her entire life believing that her birthday is a burden on other people. How horrible is that? I wonder if any specific childhood event caused that thought to manifest. Now that she's practicing self love and affirmations, she is on a course toward happiness.
They don't want to travel too far for Brandi's birthday, so they're going to a local winery. That'll be like Disney World for this group. Hope everyone's up for a night of wild drinking after what happened at Kary's birthday. Not only that, but will Kary even be on her best behavior?
How long until she's pouring bottles of wine down everyone's throats? Stop giving her a pass on that. Everyone wants to condemn Tiffany for the chicken foot, but she never forced it down anyone's throat.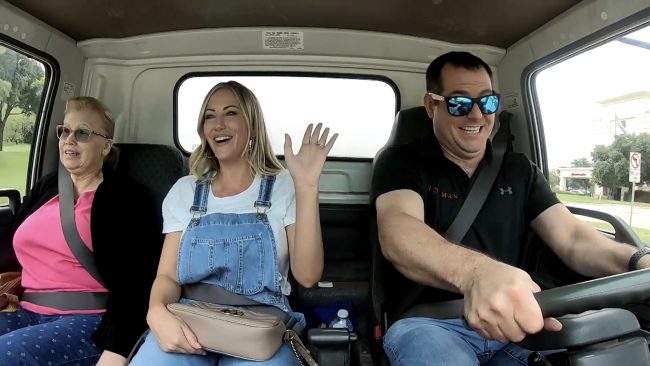 With Stephanie home alone, she has time to focus on her new foundation. She hates her new office because it's so drab, but her mother is helping her spruce things up. Not only that, but Stephanie's mother is much more supportive than Travis Hollman. He's sort of holding her back and making her believe she can't do anything she sets out to her. At least with her mother, she won't receive the same sort of pessimistic pushback.
There's a bet between Stephanie & Travis that she won't get everything done in the time he's away. If Stephanie loses the bet she's forced to give an oily massage to sasquatch himself. According to her, he's loaded with back hair, so that's enough of an incentive to get her s**t done.
Stephanie's father sounds a lot like her father. He was a controlling type who wanted to do everything himself as well. This is good for Stephanie to branch out and do something that isn't just her husband and kids. It's time to come out of her husband's shadow and shine. Putting a spotlight on her own ventures for once will do a lot of good for her. It wouldn't kill Travis to show her some extra support though. ANY SUPPORT ACTUALLY.
D'Andra's making strides toward repairing her relationship with her brother. There's been so much time that's gone by, but now she's ready. She penned a letter toward her brother, so hopefully this is received positively because the alternative is unacceptable. However, the kicker is that she's delivering the letter to their mailbox in person. THIS IS SO RISKY.
D'Andra shows up to their home and quickly tosses the letter in the mailbox. That's the most extra thing I've ever witnessed. It's highly possible this won't be received well. She could be making things much worse. With any luck that won't happen, but the chance is there.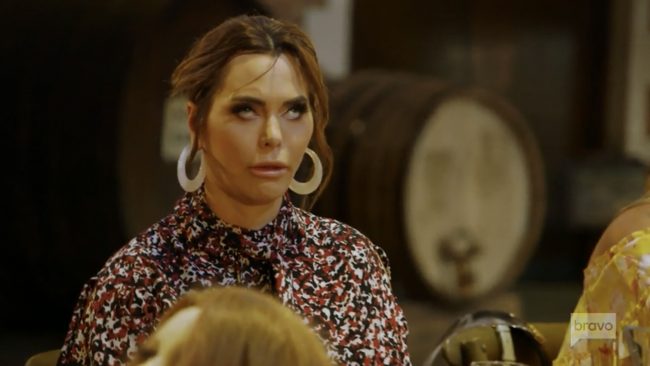 NOT D'ANDRA HAVING A FULL WIG AND MANNEQUIN OF BRANDI FOR THE TRIP. I wonder if "Captain Brandi" is as ignorant as the real thing. Let's hope not!
Everyone is a little weirded out by this fake version of Brandi because it's creepy. I wonder how Brandi's going to react to it. Most likely she'll take it as a joke and laugh with everyone, but you never know. She has no idea this is a surprise party for her! That's the best. After hearing about thinking her birthday is a burden, this will go a long way in fixing that.
Kary's already starting on D'Andra about the planning of the party. There isn't enough ice or a wine opener, and Kary's coming at her hard about it. She won't let it go. D'Andra's her target, and it's going to remain that way for the duration of the party.
Brandi providing the ladies with her son's little toilet is the kind of entertainment she's good for. I don't mean that in a sarcastic way either. However, Brandi's not as tickled by the stick with a wig on it that's supposed to resemble her. OOF.
On the bus, the women start dancing on the stripper pole, but the party isn't lit yet. IT'S TIME FOR TEQUILA SHOTS! D'Andra's offering, but Kary won't take any from her. Kary not taking a shot of tequila almost dropped me to the floor. Who is this woman, and where is the real Kary?
Kary's pissed that the shots are warm, and she proclaims she'd neve give them shots like that. Stephanie's been picking up on the tension between Kary & D'Andra for months, so she's not surprised. These women are not clicking anymore.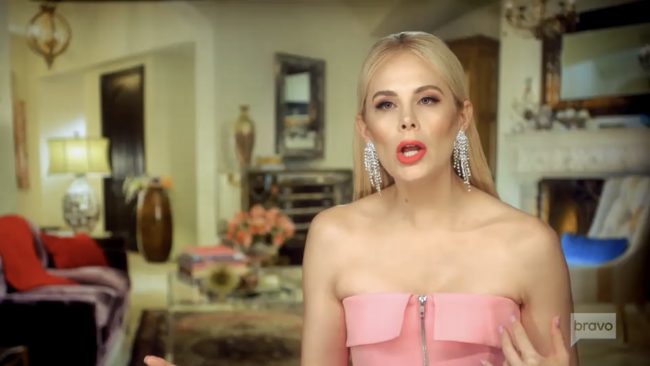 Once they arrive at the winery, Kary has to call out D'Andra for not telling them Jen doesn't drink. SHE IS REALLY ON HER. D'Andra cannot make one move without Kary finding a way to capitalize on it. Let a girl breathe! Damn!
The vineyard is GORGEOUS! It's one thing I've never done but have always wanted to. I surely drink enough wine, so why not go to the place where it's created?
Kary & Kameron are planning to hide Captain Brandi forever and leave her behind at the vineyard. Now, that's rude. It's not hurting anyone. Let her have her moment even if it's not that funny. Kary's constant criticism of everything D'Andra does has reached a breaking point for D'Andra.
D'Andra makes a job at the other women about how she is actually running a viable business. I think she was coming more at Kary's jewelry company, but please leave SparkleDog out of this. Kameron's NOT feeling this at all. She makes a comment in her confessional that D'Andra is getting checks from her mother. Alright, now that my friends, is what we call a "read."
TELL US – WHAT DID YOU THINK OF 'CAPTAIN BRANDI"? IS KARY A BULLY? IS D'ANDRA A BAD HOST? ARE YOU ENJOYING THIS SEASON OF THE REAL HOUSEWIVES OF DALLAS?
[Photo Credit: Bravo]