The Southern Charm reunion came in so hot on last week's episode. Craig Conover was gunning for Madison LeCroy from the moment they stepped onto the stage. He came to the reunion with his sights set on wrecking her entire existence. The accusation that she slept with a former MLB player stunned the world. It's been the hottest gossip since Craig dropped that bomb into everyone's lap.
When the first part concluded, Kathryn Dennis was back to her old self and ready to spar with Leva Bonaparte. After a season that felt like a never ending crusade against her, Kathryn's looking for a fight. She believes Leva has twisted her narrative and slandered her name, and she's out for vengeance. Leva may have bitten off more than she can chew by messing with Kathryn. She's been a wildcard since Day 1, and Leva's about to find out why firsthand.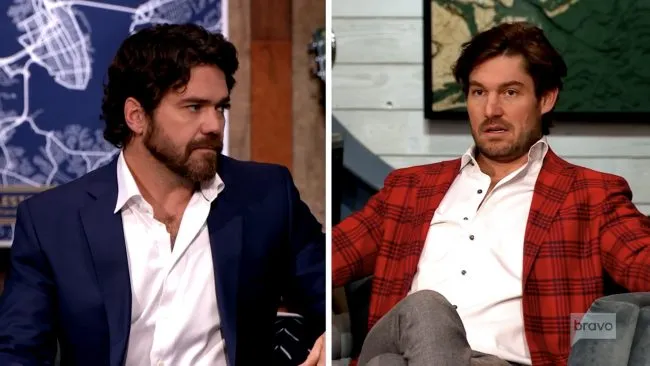 John Pringle has the reputation for being the guy you shouldn't leave your girlfriend around. Doesn't Austen Kroll know that all too well? Pringle spent HOW LONG openly pursuing Madison while trying to be friends with Austen? That's shady as hell.
Pringle tries explaining why he moved back to Charleston, but Craig interjects. Craig's so wasted at this reunion and making a fool of himself. Being messy is one thing, but he's just spewing verbal nonsense. Why does it matter to him why Pringle moved away from where his family was? Clearly leaving his kids has left him with loads of guilt. Lay off.
Craig gets warned by Pringle to not come at him about his kids. That shuts Craig up immediately. We've never really seen an angry Pringle, but I think Craig was on the verge of seeing it for himself. There are certain lines you don't cross.
Austen fires back about Patricia Altschul's criticism of his relationship with Madison and her desire to ship her with Pringle. Patricia doesn't care who she hurts as long as she's getting to run the show. She makes incendiary comments about everyone, and nobody holds her fully accountable.
There was no reason for her to make active attempts to break up their relationship. First of all, the pair are so combustible, they can do that all on their own, which they did. Secondly, Patricia's hair doesn't even look that fabulous, so maybe the yearly salary she pays Madison isn't worth the money. Try SuperCuts at your local mall. It'll look the same.
Pringle does admit that he felt as if he was played like a pawn this season. FINALLY. I'm glad he opened his eyes to what was really taking place. Entering into a relationship with Madison would have been one of the worst mistakes of his life. She wreaks havoc on everyone she comes into contact with. He would be no exception.
When it was going on, Pringle says he didn't realize the extent of what was going on. According to Madison, Pringle was hitting on her just three days prior. She's a piece of f**king cake, and a revolting one at that. That's the type of cake that you end up with food poisoning from if you sample a bite.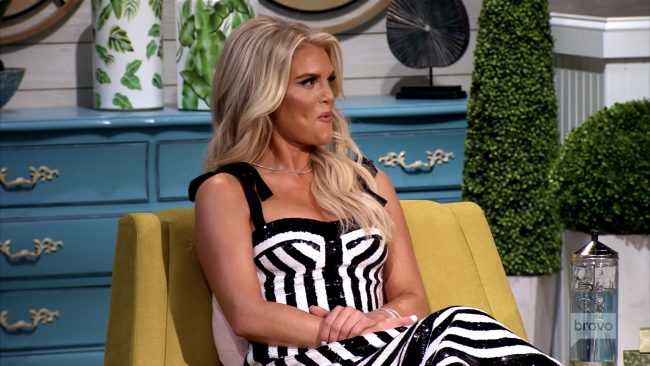 Madison's had work done since the season wrapped, but she denies ever showing Austen. The group claims she slept with him post surgery, so once again Madison's lying. Drunk Craig goes further saying, Madison was dating another man at the same time and is a liar. Why does he care?
The topic shifts to Madison's jealousy of Austen's new friendship with Kristin Cavallari. Again, why does she care? Is she that miserable that she just can't let this man live? If she doesn't want to be in a relationship with him, she should let him go. Making his life a living hell for no reason is getting tiresome. MOVE ON WITH YOUR LIFE.
Neither Austen or Craig is dating Kristin, but Madison's hanging out with Jay Cutler out of spite. THE TEA IS PIPING HOT AT THIS REUNION. SIP SIP. I understand how Austen feels, but Craig's going a little too hard at Madison. She's an irritating person, but Craig, what are you doing? Talk about ANYTHING ELSE.
Madison says Austen only ever offered to step off with her son when cameras were around. He'd only make an effort to "play house" when it was time to film. I really hope that's not true. I'm so sick of these people coming on these shows and manufacturing everything about their lives.
Shep Rose wants to know Madison's side of the story, but she warns him against it. Why is she threatening him? There's something seriously off about this woman. At this point, either Austen or Madison or BOTH need to leave the show. Both of them returning for another season sounds draining for viewers and the group. Spare us please.
Austen's beer company is thriving, but he might lose out on an opportunity with Leva's husband's business. It didn't take long for him to burn that bridge. She tries getting a point across, but he interjects. Luckily for him, he apologizes and hopefully saved his possible business deal.
Danni Baird comes to Austen's defense about the difficulty of getting beer into a store. Give him the credit where it's due. He's worked his ass off to get to the point, but Madison's obsessed with putting him down.
Austen breaks down into tears talking about the way Madison treats him. He's officially at his breaking point with her, and it's hard to blame him. She's exhibiting some sociopathic like tendencies.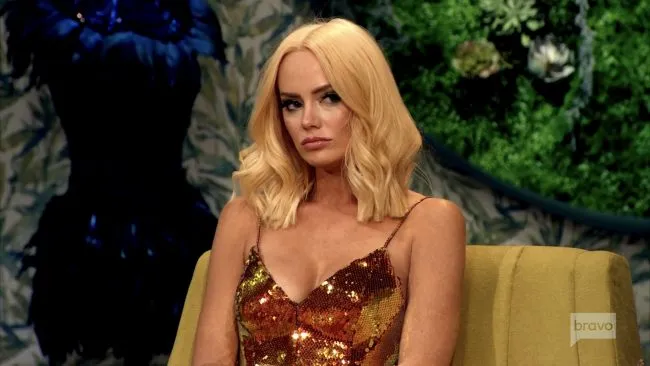 WHAT IS IT ABOUT THOMAS RAVENEL THAT KATHRYN CANNOT STAY AWAY FROM HIM? He's gross.  Thomas is NOT a good guy, but she can't help herself.
Kathryn says her current relationship with Chleb Ravenell is more supportive than anything she's had in the past The timing of the relationship will always be suspect, but they seem genuinely happy. Unless there's an active way to prove that's what happened, we should maybe stop saying that.
Kathryn defends her initial attack on the woman on Instagram she sent the monkey emoji to. Leva chimes in, and the information she reveals makes Kathryn look awful. Her friend was being called a white supremacist for having a Trump rally, and that didn't sit well with Kathryn.
Everyone tries to chime in and give their takes on it, but Kathryn is SCREAMING. You can tell she's terrified to address the issue. She's concerned anything she's going to say will lead to backlash. She feels as though Leva used this to isolate her and come up on the show. BUT NOW WE SAID IT.
Leva says she gets death threats every day because she DOESN'T cancel Kathryn. Shep & Leva go at it a bit over his inability to call Kathryn out on her s**t. The boys do coddle Kathryn, but I think it's out of fear. They don't know how to properly use their voice in a delicate situation like this.
Kathryn gets emotional over the entire experience and people questioning if she's racist. She's not the only one upset though because Danni was hurt Kathryn told Leva she felt alone. Danni will ALWAYS be there for Kathryn no matter what, so she's lucky she has someone like her in her life. Most people would've walked away, but Danni always ends up sticking by her.
I thought we'd dive a little bit deeper into the fallout of their friendship, but oh well. Madison was right though. I won't say Danni sucks Kathryn's ass, but I do think she gives her a pass too easily. She needs to stand on her own too feet and have a backbone.
These ARE tough conversations to have, but I'm glad they're having them. Taking down these symbols of hate are so critical to positive movements going forward. Kathryn says it meant a lot to her to watch how it affected Leva seeing it being demolished.
Austen makes Leva cry (happy tears) when he says he texted her when the riots were happening and checked on her business. She told him a window can be replaced, but a life cannot. That was an eye opening experience for Austen because in that moment he GOT it. He understands the entire thing Leva's been trying to explain to him. It meant a lot for her to hear that from him. I wasn't sure about Leva, but this moment was POWERFUL to watch.
What a season it was! The pandemic could've wrecked the entire season of Southern Charm, but it actually got better POST lockdown. It forced life changing conversations that might not have happened otherwise. Let's see what next Southern Charm season brings!
TELL US – IS KATHRYN TRULY REMORSEFUL? WILL AUSTEN AND MADISON STAY BROKEN UP? DID YOU ENJOY THIS SEASON OF SOUTHERN CHARM?
[Photo Credit: Bravo]