Carole Radziwill is a woman of many talents. The Real Housewives of New York alum has had an incredible career. She's an author. She was a journalist in a war zone, which was probably good training for her future role. Carole even married a prince and found herself out-ranking Countess Luann de Lesseps as soon as she began appearing on the show. During her stint on RHONY, Carole also proved she knows how to choose unique fashion pieces that complement her style. Here are some of Carole's Best Looks over the years.
Playing With Color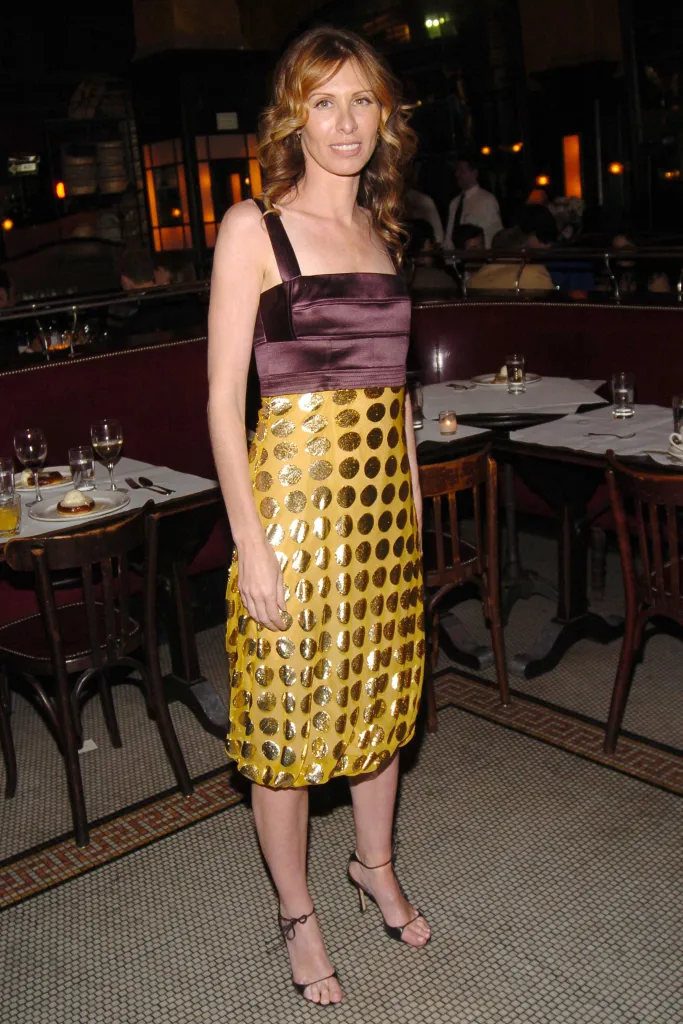 In 2005, Carole was not yet on the Real Housewives radar. She looked stunning in her earth-tone dual-color dress with polka dots. The dress perfectly complemented her skin tone and brought out the sparkle in her eyes. She let the outfit do the talking and went jewelry-free so nothing would distract from this amazing look. Carole wore some barely-there stiletto sandals and went for minimal glam, which was the right choice when you're dealing with NYC temps in June.
Keep It Simple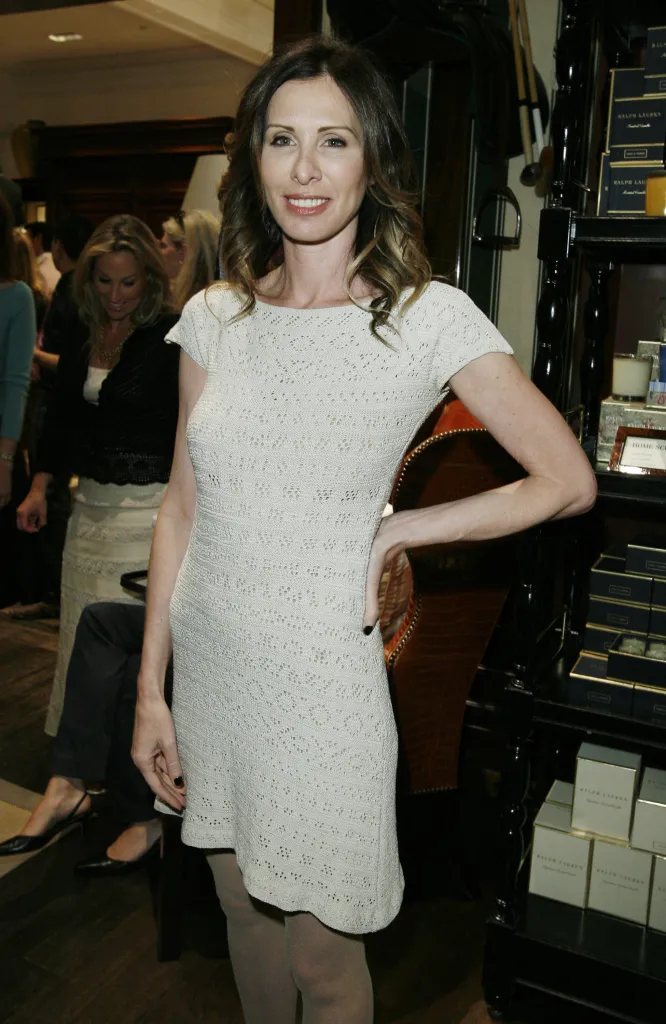 Carole looked stunning in her simple yet chic white dress with short sleeves. The dress hugged her in all the right places and the creamy color made her skin glow. The short sleeves added a touch of elegance while still keeping the look effortless. Overall, Carole seemed effortlessly beautiful and stylish in her white dress. While understated, Carole's chosen look to visit the Ralph Lauren Store in Beverly Hills was a perfect way to stay looking cool and sophisticated.
How You Dress To Play Croquet…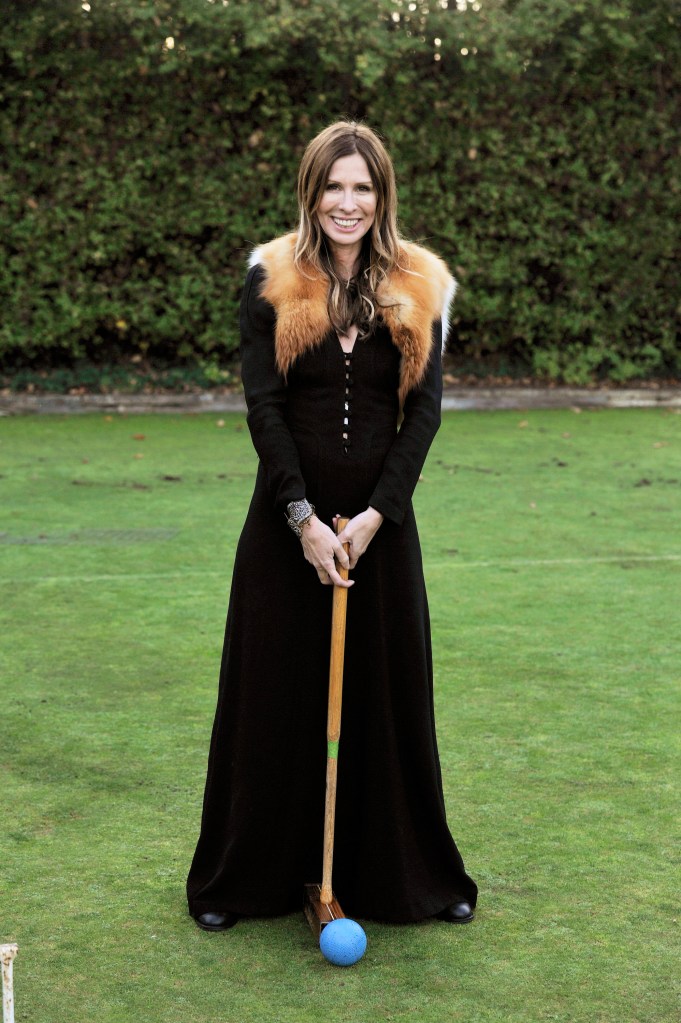 Is there a manual for acceptable wardrobe when playing garden sports? If so, Carole nailed it. I'm not sure what other people wear to play croquet, but I'll be taking my notes from this woman going forward. Obviously, you would wear a striking black coat featuring long sleeves and a hem that reaches the ground. OBVIOUSLY, you would grab your faux fox fur and drape it dramatically across your shoulders for that added touch of class. Add in a statement cuff bracelet and black boots – ladies and gentlemen it's time to grab the mallets and play!
The Lady Princess In Red
Carole looked incredible in her red dress as she settled in to appear on Watch What Happens Live with Andy Cohen. The dress caressed her slim figure, and the vibrant color made her stand out in the crowd. It's safe to say Carole felt comfortable and sassy in this sleeveless dress. She added some extremely enviable gold pumps with a metallic sheen that elevated every moment she was photographed. Carole never needs to add jewelry to make her shine, her bright, contagious smile is the best accessory and she'll never be without it.
Back In Black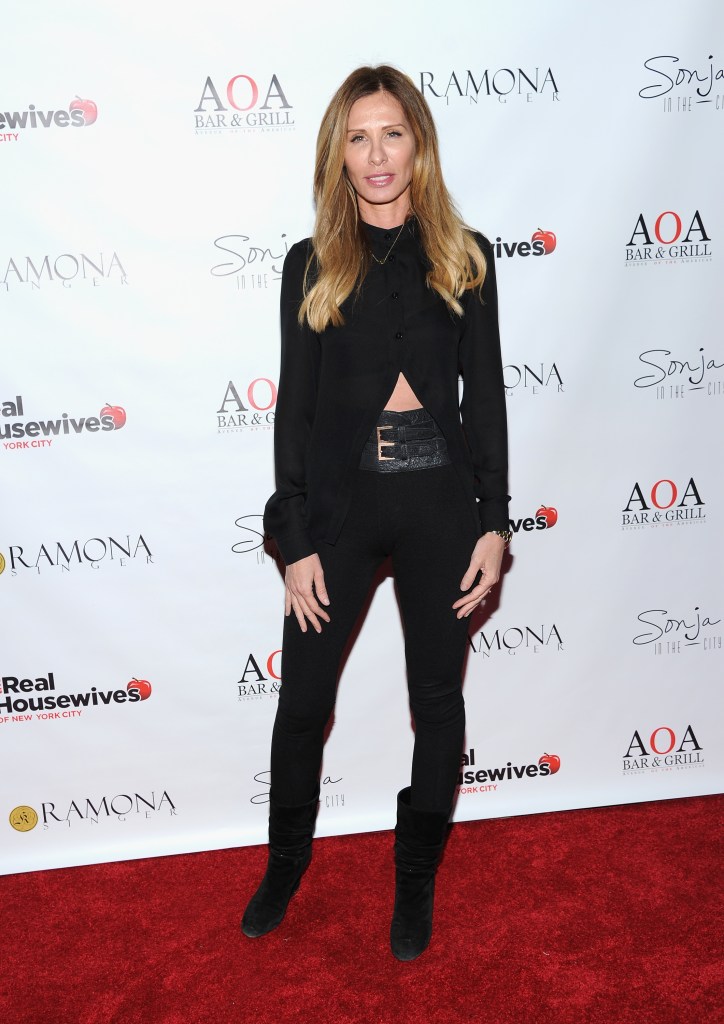 If there is one thing New Yorkers are known for, it's carrying off an entirely black outfit. It's cool, it's always in style, and if you're ever in doubt, black is your best friend. Carole wears it without a second thought in 2015 at a RHONY Season 7 viewing party. Her button-down black shirt provided a glimpse of Carole's toned mid-section and the double-buckled belt is an incredibly stylish accessory she still keeps in heavy rotation. That brings us to the casual black fitted pants that pour into a pair of black suede boots. 10/10 nothing else to say here.
Bohemian Rhapsody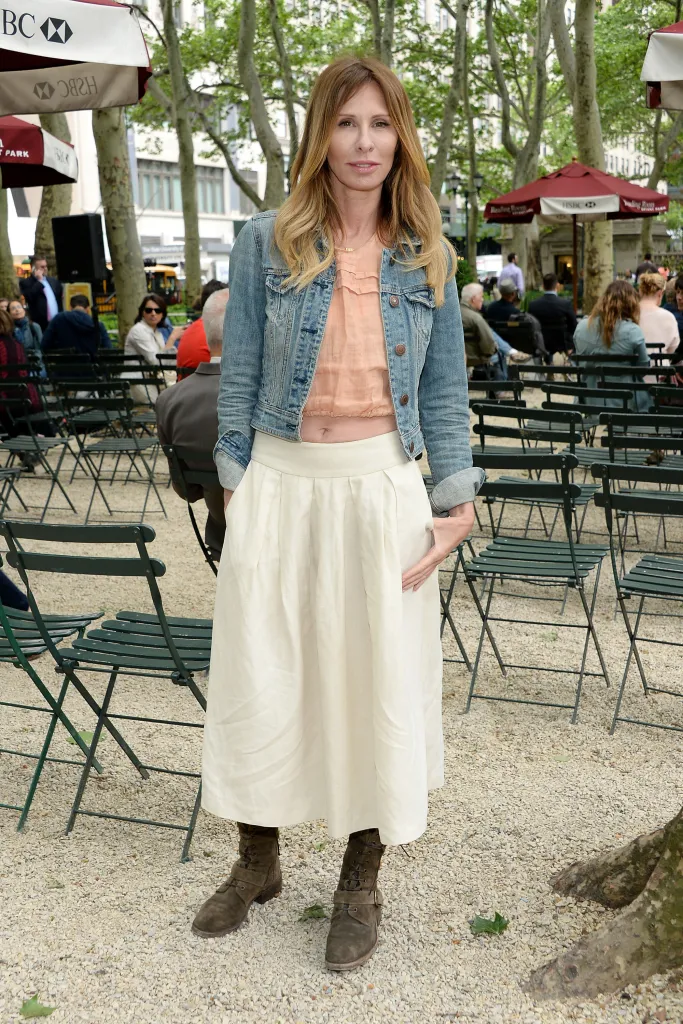 Spring in NYC means a boho look for Carole at The Bryant Park Reading Room. This is one of my personal favorites because it's both easy and timeless. Carole opted for a light peach cropped top with a traditional light-wash denim jacket, which everyone should have in their closets. A tea-length skirt (with pockets!) fell over some gorgeous granny-style boots that pull the whole outfit together creating a whimsical and ageless fashion ensemble. Is it 1966, 1989, or 2015? It doesn't matter because some things never go out of style.
The Sequins of it All
A night on the town is no problem for this woman. She will give you elegance and poise whether you want it or not. There's very little that can combat mid-summer heat, but this dress was definitely cooling off anyone who looked Carole's way. This is a strapless gunmetal dress with a fitted top and flirty skirt at the bottom. Hitting just above her knees, the sequins bounced off the light and played with the photographers vying to get her pic. Carole also wore some unique strappy black pumps that put the perfect finishing touch on this exquisite evening out.
That Pop Of Color!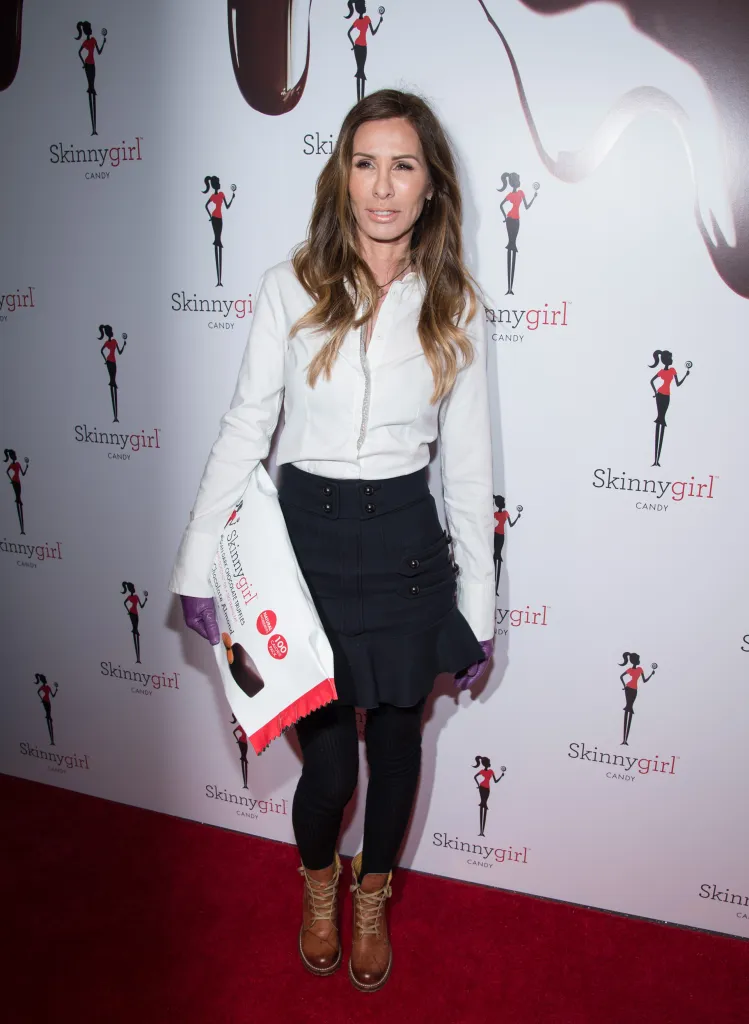 Before the friendship break heard around the world, Carole heavily supported former BFF Bethenny Frankel's addition of candy to her Skinny Girl empire. Keeping with the color scheme of Skinny Girl, which is basic black and white – Carole added a very important pop of color to make sure she didn't blend in with anyone else. Her black military-type short black skirt with a frilled hem looked spot on with a crisp, white long-sleeved blouse. Peaking out of the sleeves are a bombastic pair of purple leather gloves, an excellent addition to the monochromatic theme. Sturdy brown lace up boots completed the ensemble.
Va Va Vooooom!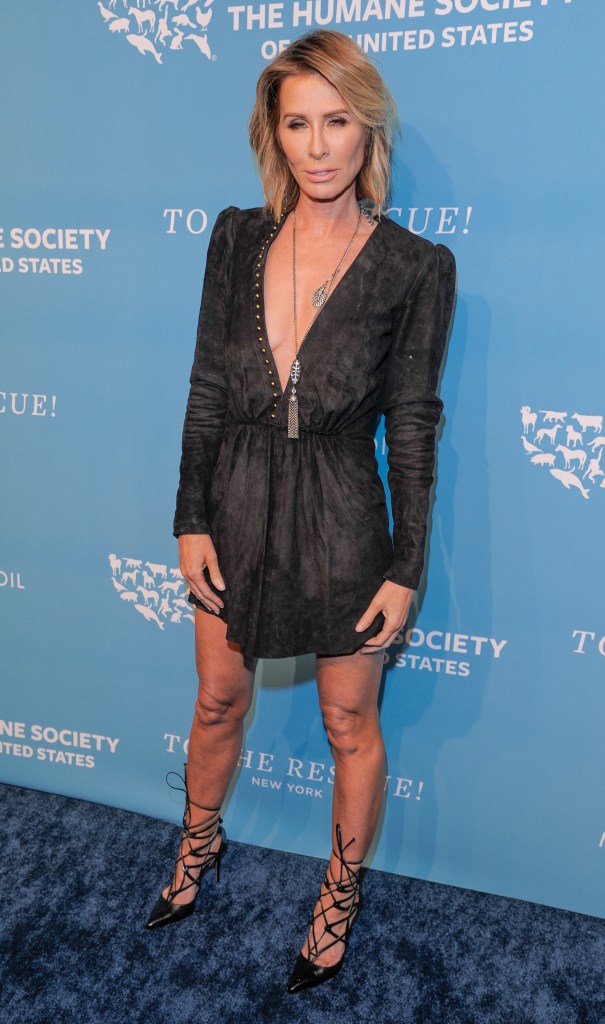 Call 911 because Carole was setting hearts on fire back in 2018 at Cipriani in New York. In a world of fashion don'ts, this is a fashion YES PLEASE. Carole showed off her perfect gams in a short skater-style dress. And she left the buttons undone because she's not hiding a dang thing. Once again keeping the jewelry to a minimum, she wore a long silver pendant necklace with a tassel. But let's talk about the shoes. They should be listed as weapons of mass destruction because they're that hot. Black and pointed with a high heel, the straps traveled up her leg and tied just above the ankle. If looks could kill, we would all be on life support.
It's Giving Happy Beige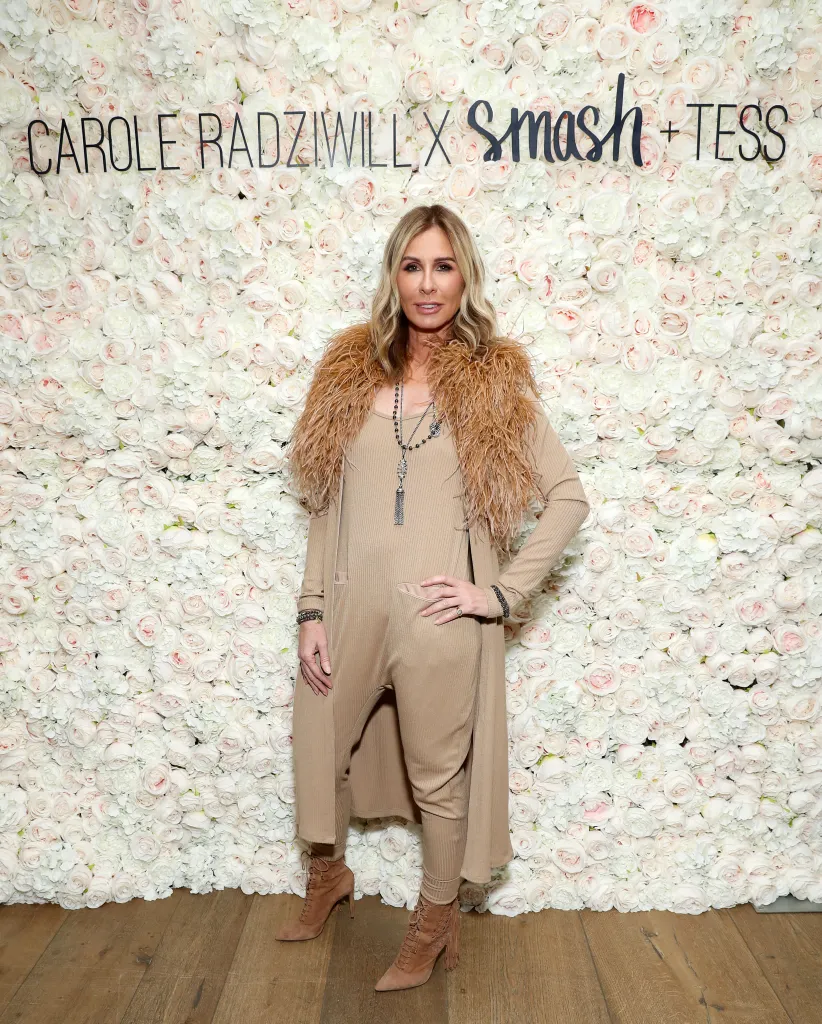 In January 2020, Carole showed up for the launch of Smash + Tess X Carole Radziwill collab. She's wearing the overalls everyone needs to have in a desert sand color. It's a loose style that grows fitted towards the ankle and she paired it with some fetching lace-up stiletto boots to add that expert touch of flair. But the show-stopper had to be her layering piece which featured the on-trend feather accent around the collar and lapel. This outfit is both classy and comfortable and let's not leave out the best part – it has pockets! We might not see her on Real Housewives of New York anymore, but Carole absolutely left a lasting impression on her fans.
TELL US- WHAT IS YOUR FAVORITE LOOK BY CAROLE? DID YOU ENJOY HER QUIRKY STYLE? IS RHONY THE MOST FASHIONABLE FRANCHISE?
[Photo Credit: Charles Sykes/Bravo]