After a brief reconciliation, former Real Housewives of Atlanta stars Kim Zolciak and Kroy Biermann resumed their dramatic divorce proceedings. Things are only getting messier and messier. Just recently, Kim called the cops after Kroy allegedly locked her out of the house. But is it the worst divorce Real Housewives fans have seen so far, or is that just recency bias? Let's take a look back at the many, many explosive splits of this franchise.
All The Messy Details Of Kim and Kroy's Divorce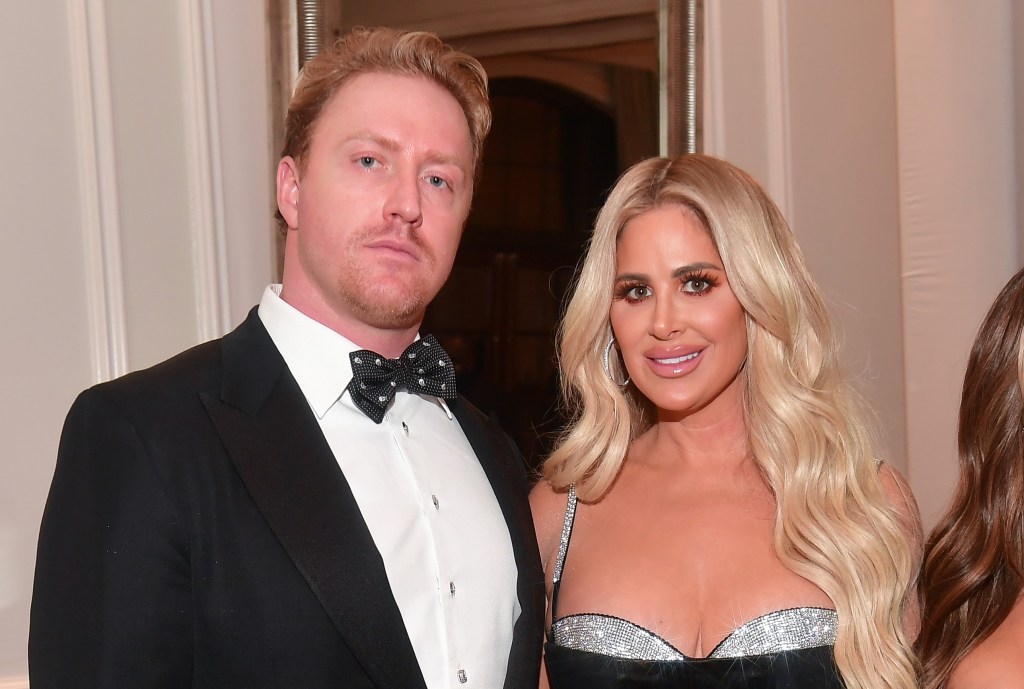 There are so many details and allegations about Kim and Kroy coming out every day, so we don't blame anyone not being able to keep up. And the estranged spouses haven't been on TV for a while. So, unlike some other Real Housewives splits, people can't exactly binge a season for the context.
The accusations flying back and forth range from attempted kidnapping to unfit parenting to abuse. Kim wondered if Kroy's NFL career caused brain damage. Kroy allegedly tracked Kim's car. Even when they supposedly reconciled, the two were apparently fighting constantly.
The big source of all the stress may be that the Biermanns are in some serious hot water financially. There are too many lawsuits to mention, including against daughter Brielle Biermann. And, in a sign of desperation, Kim sold Brielle's designer bags to pay for her alleged gambling addiction.
There's also the sad and concerning detail that all this is being witnessed by Kim and Kroy's young children. It reminds us how young Terese Giudice's daughters were during her divorce, another strong candidate for the most dramatic in Housewives history. At least Kim and Kroy don't have matching jail sentences yet, and no one's been deported like Joe Giudice.
Kim and Kroy Aren't The Only Exes Making Headlines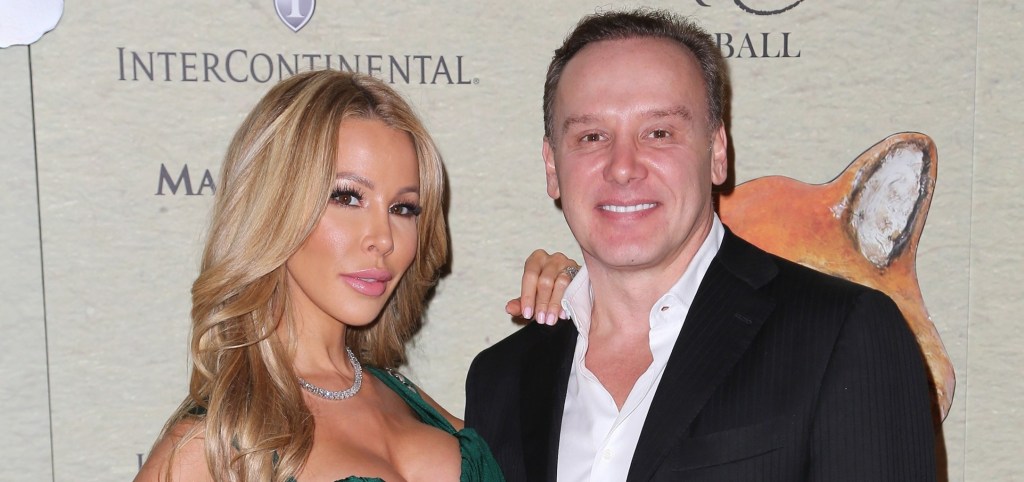 During that brief time Kim and Kroy called things off, another messy Real Housewives divorce once again took center stage. Real Housewives of Miami star Lisa Hochstein's divorce involves the usual reality TV culprit of infidelity. Her estranged husband, Lenny Hochstein, proposed to his girlfriend, and after all the mess they put Lisa through, her sarcastic congratulations was well-earned. Especially since Lenny is STILL putting her through the wringer.
Of course, another reason Kim and Kroy seem extra dramatic is that their show is one of the most divorce-heavy of all Real Housewives series.
The Real Housewives of Atlanta Divorce Curse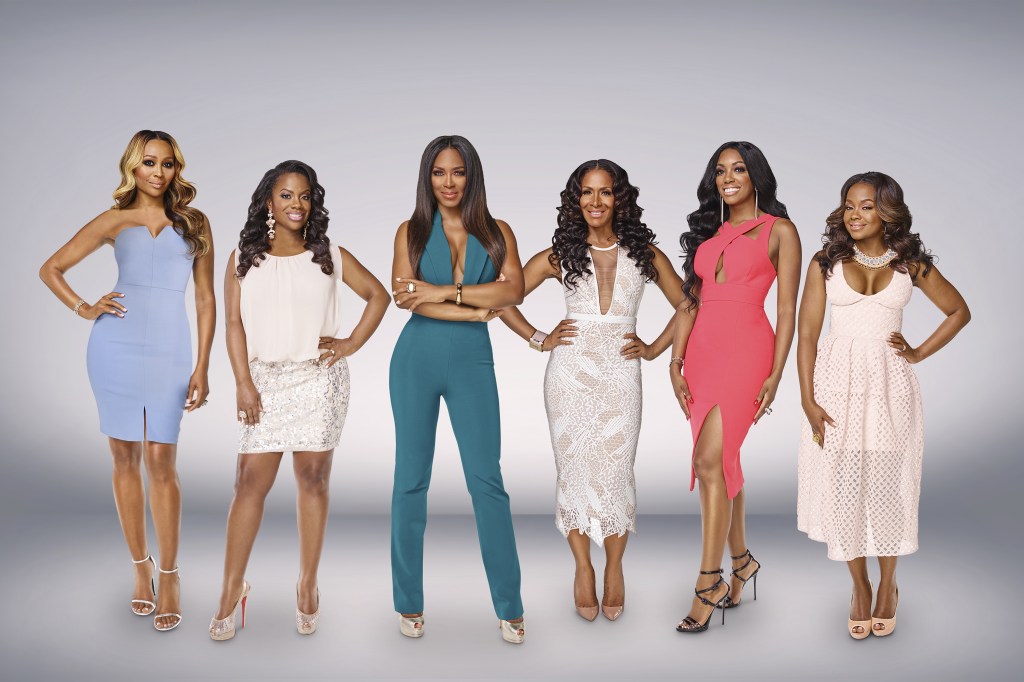 Kim's former show, RHOA, is infamous for the amount of cast members whose marriages went caput. Over the years, fans have wondered if the peach holding ladies are uniquely cursed.
In just the past few days, for instance, several former co-stars have also been in the news. Eva Marcille's divorce was recently finalized, although that one seems quite amicable. Meanwhile, Drew Sidora and Ralph Pittman's more contentious divorce saga is set to play out at the Season 15 reunion.
But for our money, there's two Atlanta divorces that can match the Biermann's long and windy road. The first is Kenya Moore's self-described world's longest divorce. The second deserves it's own entry on this list.
Do Phaedra Parks and Apollo Nida Best Kim and Kroy?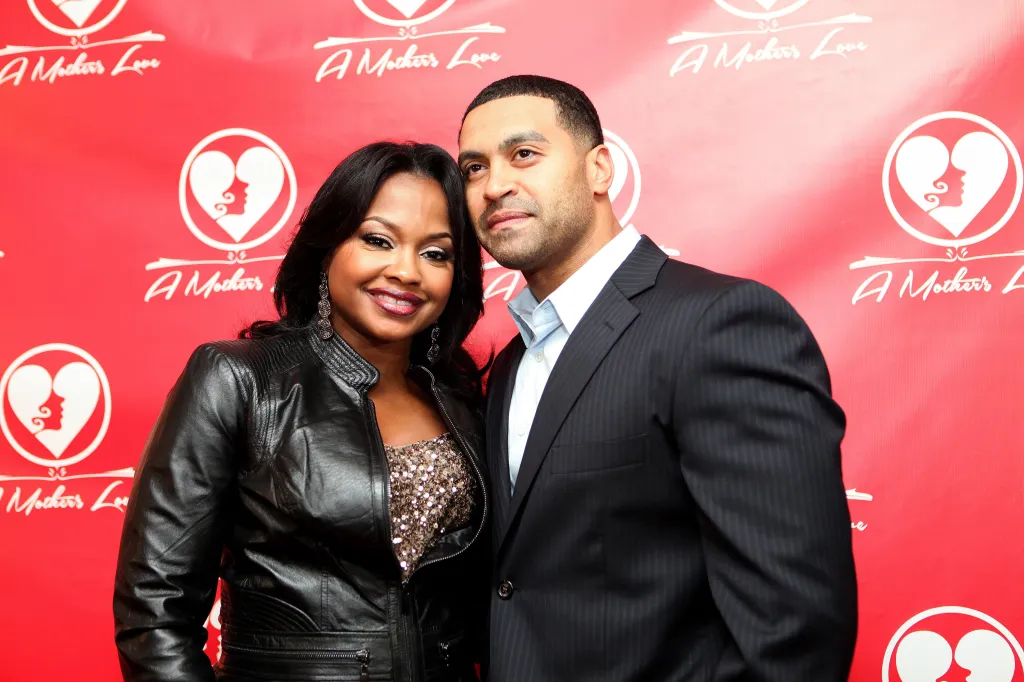 If Kim and Kroy calling off the divorce (and quickly calling it back on) seems like a lot, at least their divorce wasn't reversed by a judge. That's exactly what happened to Phaedra Parks. While her estranged husband Apollo Nida was in prison, he claimed he never signed divorce papers. Their divorce may be finalized now, but Apollo's legal troubles are not.
As a consequence of her actions, Kim doesn't have a lot of friends in the Bravo universe. Neither does Phaedra after all those lies she told about RHOA fan favorite, Kandi Burruss (who famously helped produce Kim's best-known song, "Tardy for the Party"). However, Phaedra is set to return to Bravo on Married To Medicine.
Kim isn't exactly a Housewives fan favorite, but we'll have to see if her messy antics earn her another job on tv. Considering all those money woes, she probably could use the work. In fact, the financial drama reminds us of a divorce in another Real Housewives city…
Are RHOBH Cast Divorces Messier Than RHOA?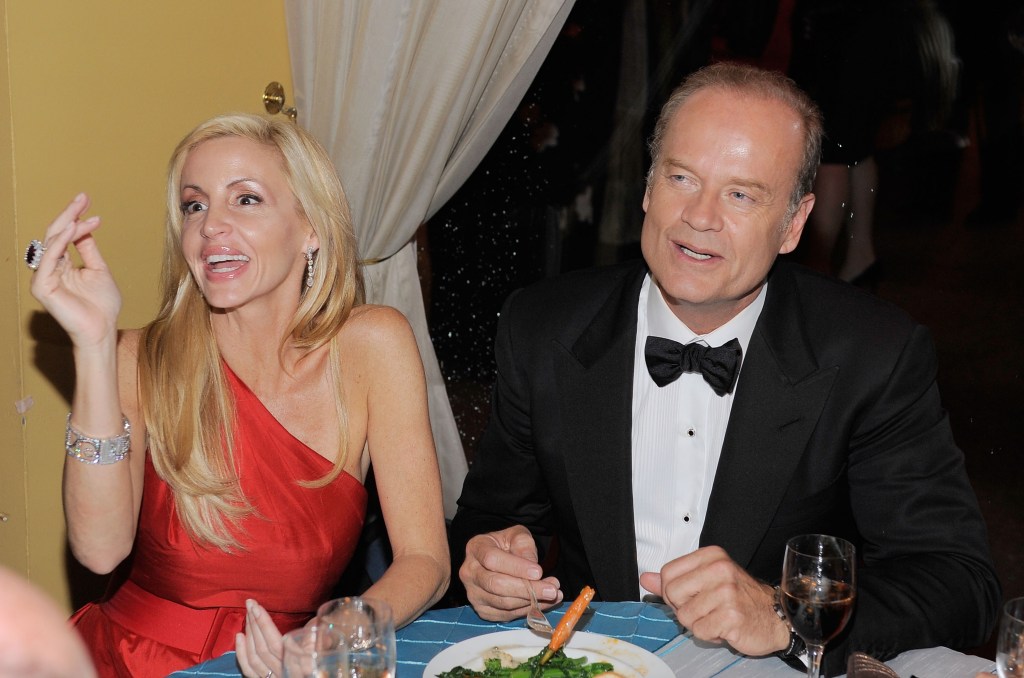 RHOA isn't the only series with the infamous divorce curse, as Real Housewives of Beverly Hills also has more than enough messy splits. For all of Kim and Kroy's many lawsuits, they still aren't quite on the same level as the never-ending scandals surrounding Erika Jayne and Tom Girardi.
One of the earliest Real Housewives divorce sagas happened in Season 1, when Camille Grammer discovered Kelsey Grammer was cheating on her. He allegedly encouraged her to join the show as a distraction. She allegedly filed for divorce the same day as his mother's funeral. They're both remarried, but still take shots at one another all these years later.
RHOBH is also the series Taylor Armstrong was on when she went through the darkest Real Housewives divorce of all. Now Taylor is on Real Housewives of Orange County, where Shannon Beador's endless divorce drama continues to play out. Frankly, with so many divorces that are a mess for so many different reasons, it may not be possible to name just one as the messiest of all time.
TELL US – DO YOU THINK KIM AND KROY'S DIVORCE IS THE MOST DRAMATIC REAL HOUSEWIVES SPLIT YET? IF NOT, WHICH HOUSEWIVES DIVORCE SHOULD HAVE THAT TITLE INSTEAD?