On Vanderpump Rules, the show's namesake star, Lisa Vanderpump, acts as a mentor who doesn't have time for nonsense. The reality is less flattering than that. Truth be told, Lisa is maybe the worst offender when it comes to the frustrating double standards VPR women face. We're looking back at some of LVP's worst offenses of enabling, excusing, and even encouraging bad behavior.
TomTom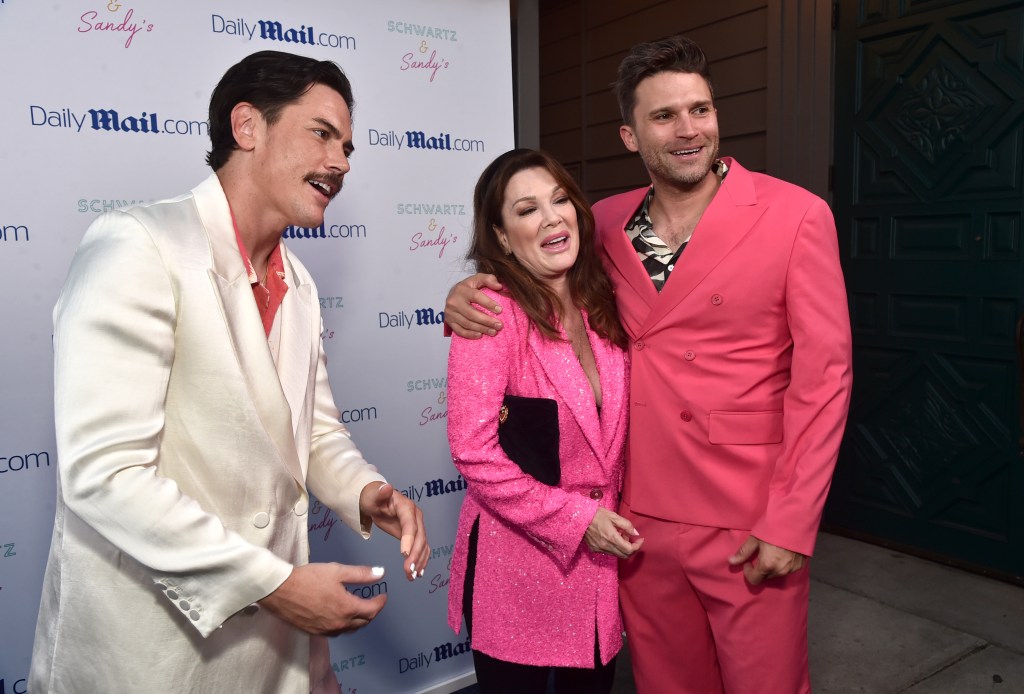 We get that TomTom is a fun name for a restaurant. But why in the world would Lisa reward the Toms with their own place? At least Tom Sandoval worked steadily for her as a bartender. But Tom Schwartz couldn't even handle one shift!
The Toms consistently proved to be the worst kind of people to go into business with. They remained the most immature members of the cast, didn't have the first clue how to handle real responsibilities, and repeatedly made the worst financial decisions. We're sure Ariana Madix would agree, in hindsight, that Sandoval borrowing against their mortgage was a colossal mistake.
Things only got worse throughout the saga of Schwartz & Sandy's. Greg, a manager who worked with Lisa for years, had nothing but the harshest words to say about the Toms.
And, on top of everything, the Toms were repeatedly rude and ungrateful to Lisa and her husband Ken Todd. Maybe she finally wised up, and that's why PUMP came back as part of TomTom.
Standing Up For Stassi
Though Lisa was often overly harsh on Stassi Schroeder when she didn't have to be, she still defended her former employee over allegations of racism. She lamented that Stassi was fired for calling the police on Faith Stowers. It really wasn't her place to judge whether or not Stassi was a racist, and vehemently insisting the answer was no was a very bad look. Especially amidst the 2020 BLM protests after the murder of George Floyd.
Giving Jax Chance After Chance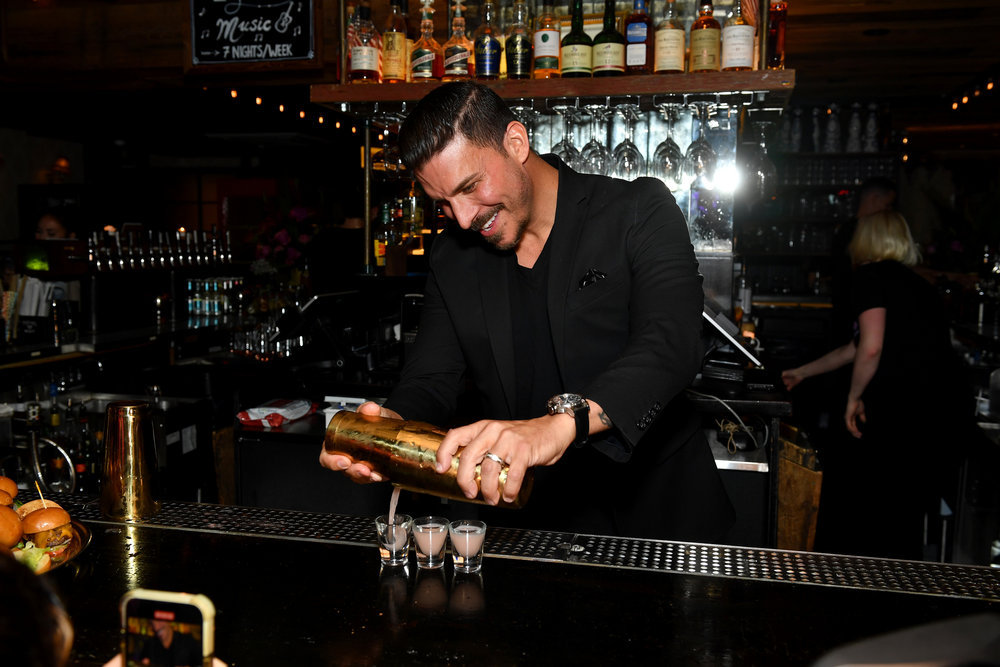 Speaking of VPR stars who were let go for alleged racial misconduct. Jax Taylor was the OG male cast member who repeatedly got away with everything. Jax and Lisa even joked about all the times he stole from her restaurants over the years.
Lisa likes to act like the ultimate ally for LGBTQ+ community, but continued defending Jax and his then-fiancé Brittany Cartwright during the mess with the homophobic pastor. She even stood in for Jax's mom at his wedding.
James Kennedy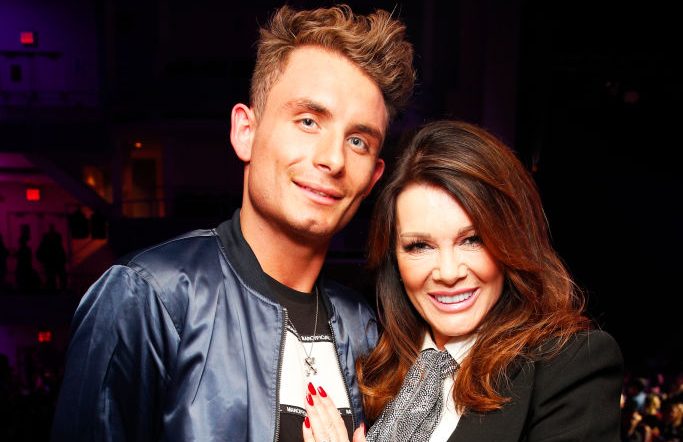 Lisa rightfully scoffed when James Kennedy's mom called her "his mother figure." But that's the part she's played for ages. Lisa stood by the DJ like he was her own son…even when he was a bad friend to her actual son, Max Todd.
James was briefly sidelined at SUR after Katie Maloney confronted Lisa about his body-shaming. But soon enough, he was back DJing at PUMP. This really upset Kristen Doute, who has since made damning allegations against James. But as Pump Rules viewers can attest, Lisa is harsher on Kristen than anyone else.
Sticking By Sandoval At the Season 10 Reunion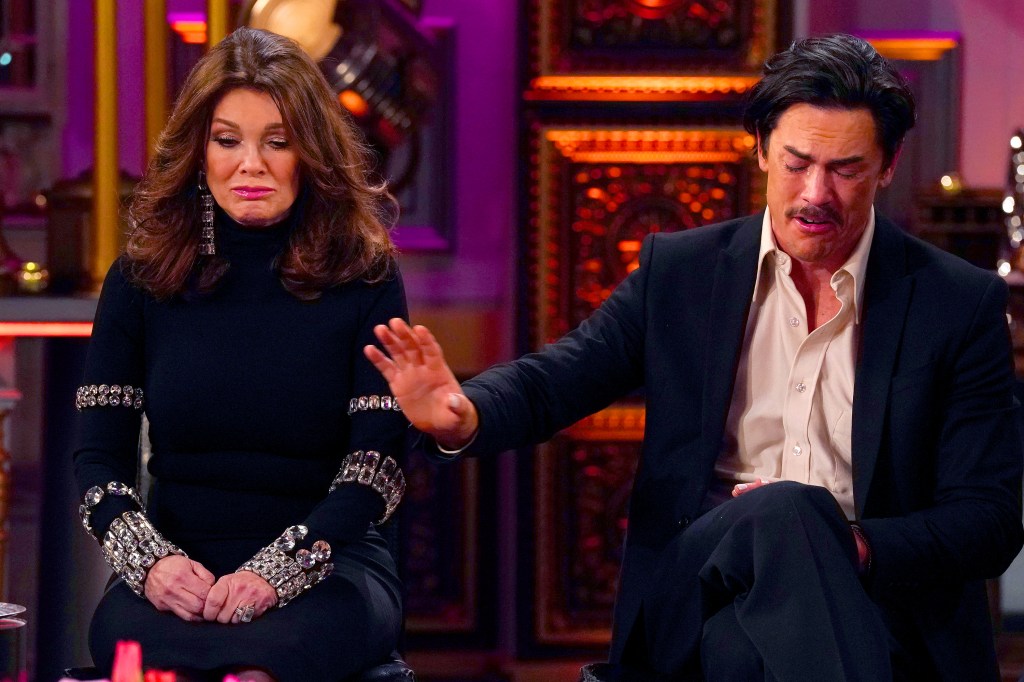 How could anyone defend Sandoval after Scandoval? Leave it to Lisa to find a way. She seemed the most upset at Lala Kent calling Sandoval "dangerous" and comparing him to Randall Emmett.
It was refreshing to see Lala and Ariana actually push back on Lisa's enabling. Even after she learned that Tom dressed as Rachel Leviss for Halloween, and even after the t-shirt comment, Lisa threw Sandoval one last lifeline. She told him to apologize to Ariana—and he recited her suggestion word for word, complete with his signature fake crying.
And, for good measure, Lisa also went out of her way to defend another man accused of bad behavior.
Excuses Over Oliver Saunders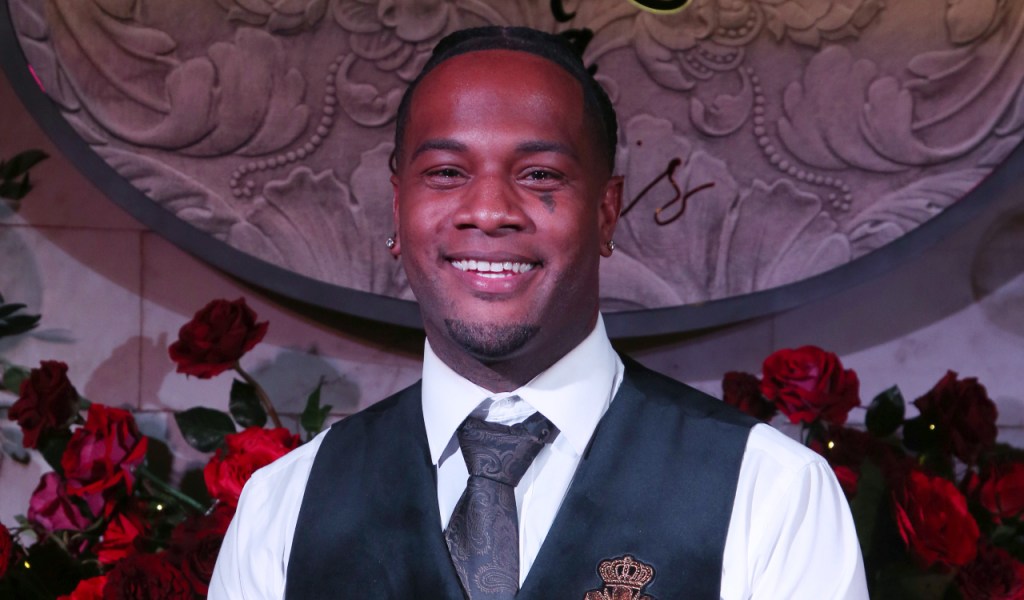 We understand that viewers likely forgot about Oliver Saunders, since Scandoval overshadowed this other cheating scandal. So, as a refresher—Oliver made out with Rachel in Las Vegas. He claimed to be separated from his wife. But then his wife blasted him across social media, saying that they were very much still together.
At the reunion, Lala slammed Oliver, claiming to suddenly be best friends with his estranged wife. Lisa could've acknowledged he made a mistake while still defending his character. Instead, she made excuses, bringing up her friendship with his mother, Garcelle Beauvais. She also seemed to insist that, because Oliver is a good employee at Vanderpump Paris, she didn't believe he could be a bad husband.
TELL US – WHAT ARE THE WORST TIMES LISA VANDERPUMP ENABLED BAD BEHAVIOR? DO YOU THINK SHE'LL CHANGE HER TUNE AMIDST THE GROWING BACKLASH?