Last night's Real Housewives Of Atlanta should've won an award for worst relationships in a reality TV format. From Kenya Moore berating Tanya Sam and calling her the "C word" (over a wig!), to Mama Joyce deciding she'd rather trust an infant with her affairs than her son-in-law if Kandi Burruss dies, to Cynthia Bailey's finance admitting in front of his teenaged daughter that he never loved her mother… It just went on and on. The only person who escaped unscathed was Eva Marcille. But, she's pregnant so that's more than enough to deal with!
It's been so long since Real Housewives Of Atlanta has aired that I legitimately forgot about Kenya fighting with Tanya over a wig reveal. This started when Kenya intimated that Tanya's fiancé was cheating with some woman who owns a cookie shop in the same building as Cynthia's new wine cellar.
To refresh: in Toronto, Kenya spent an entire dinner beating around the bush that somebody's man was cheating, and even pointblank asked Tanya if she'd want to know if her fiance cheated. Of course, Kenya never gave any details about who she was referring to, but Cynthia and Kandi knew it was in reference to cookie lady claiming Paul Judge hit on her at a bar one night.
Frankly, the entire cookie lady nonsense seemed like just that – nonsense, to give Kenya a storyline other than her own allegedly cheating husband, and an opportunity for cookie lady to promote her business on TV.
Fast forward to Atlanta, Kenya asked Tanya to bring her something she left at the hotel. Given the whole potential problem of being detained by customs, Tanya opened the box and found a wig! BUT… Kenya's hair is ALL. REAL. In retaliation for the accusations about Paul, Tanya told all the other women about the wig.
Being that she is friends with both Kenya and Tanya, Cynthia decided she had to fix the situation. She told Tanya that Kenya was implying Paul cheated. Then Cynthia went to Kenya to inform her that Tanya revealed her wiggy ways.
Now, Kenya is furious that Tanya is trying to discredit her business by accusing her of lying about her hair. So Cynthia brings them both together, in a restaurant for lunch, where she blithely assumes Tanya will apologize for her  wig "joke" and let Kenya get away with trying to destroy her relationship.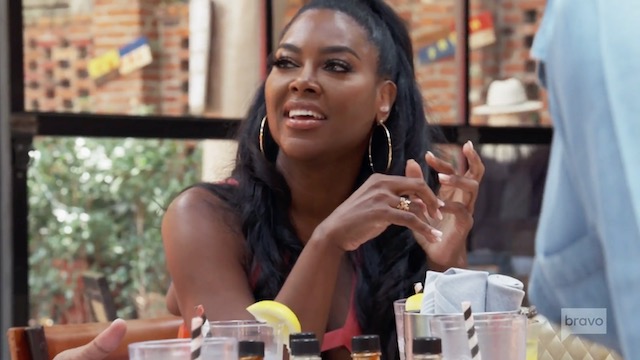 Then Kenya waltzed into this lunch acting like Nene Leakes: refusing to look at Tanya or even speak to her, and declaring that she's going to read her for Tanya daring to insult there wig collection and ruin the very thing that puts food in Brooklyn's mouth.
This is utterly ridiculous! Kenya started all this mess, for no reason whatsoever. Now, she wants to pretend like she's the victim of a woman whose blaming her for her fiancé's actions.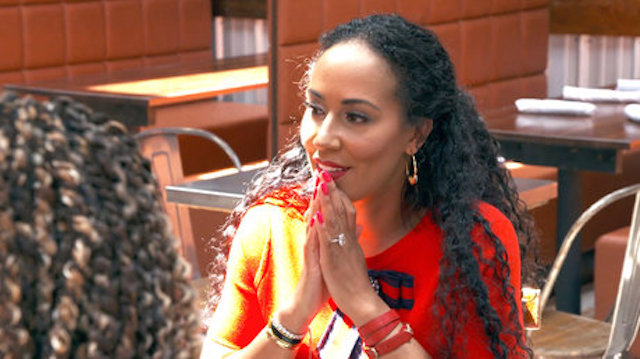 Over lunch, Kenya threw a big old tantrum. She looked like a giant asshole spitting venomous insults and resorting to crude name-calling. It was obvious Kenya was defensive because Tanya exposed her.  Tanya even mentions that for someone so sensitive about her business endeavors, she sure didn't feel so compassionate when she showed up to Marlo Hampton's wig launch with a marching band and her own products!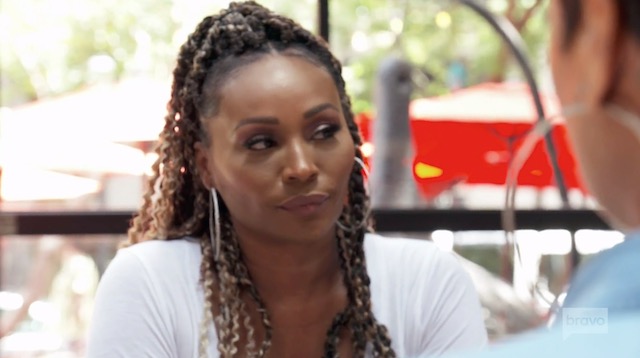 Kenya had no response to that, or any of Tanya's legitimate questions and logic, so she just tries to blame the whole cookie lady thing on Cynthia. Kenya claims Cynthia tried to befriend cookie lady and invited her to the wine cellar launch to could confront Tanya. Cynthia denied it, of course.
I don't know why Tanya didn't stand up and walk out on this trashy behavior. Instead, she calmly indicated to Cynthia to look at what a shitty friend Kenya is to her, and let Kenya hang herself out to dry.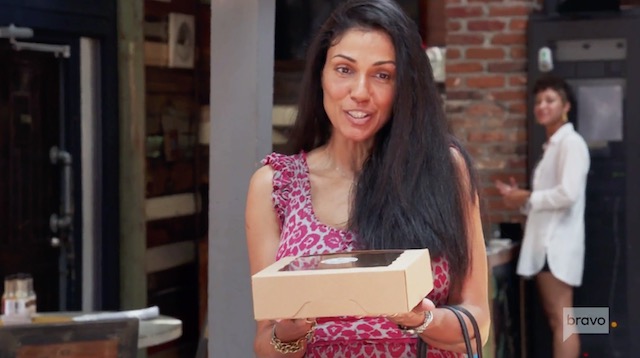 Of course, Kenya proved there's no low she won't sink to because in waltzed cookie lady, aka Shaina, holding a box of hot and ready chocolate chip. Shaina says Paul followed her into a bar bathroom. Then he told her he was single and worked in real estate. Shaina gave him her card, then he lost interest.
Also, Shaina keeps calling Tanya "honey" and "darling" in that way that insecure women do to try and make themselves appear above others. When she's not getting the reaction she expects, Shaina insults Tanya's looks. So, it turns out Shaina and Kenya deserve to be friends!
Cynthia runs out of the restaurant, hiding behind a to-go box of tacos, so she can fly to LA to visit Mike Hill; leaving Tanya and Eva alone with the leftover cookies. Tanya feels Paul was vindicated. Kenya feels she was vindicated. Eva is feeling like Shaina is full of shit, but her cookies are delicious. Seriously Shaina needs some milk to go with those cookies because girl is trying to milk her 15 minutes of thirst.
That was a mess.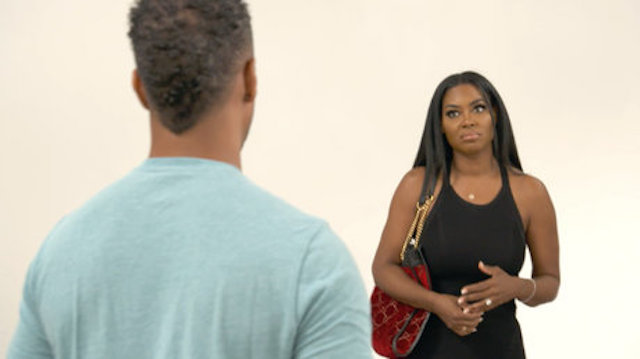 Speaking of messes, Marc Daly is in Atlanta to throw some charity event about raising strong black men. Are we sure Marc is really the right example? Mike Hill is going to be his co-host for this event, which will consist of 100 people crammed inside the Bailey Wine Cellar where no food is allowed to be served near the bathrooms, even though the room is way too small to accommodate that many without putting tables near the bathroom entrance.
Any time Kenya tries to offer any insight, Marc cuts her off as if she isn't even speaking. Marc essentially treats Kenya like the paid assistant he sexually harasses, and she appears fine with this. There is a reason Kenya is coming for Tanya's relationship: she knows Paul respects Tanya, and treats her like his equal partner.
Also a mess: Porsha Williams and Dennis McKinley. Porsha and Dennis are much over-due for a therapy session since she said re-yes. I want to believe in these two, but Dennis just does not seem sincere. For instance he tells the therapist he's tired of being the one expected to do all the work and put up with all Porsha's nagging about his wherabouts and behaviors. Um, he's the one who cheated!
Porsha also doesn't seem to be feeling Dennis' remorse, because she admits that she cannot be intimate with Dennis. During the day, they act like everything is fine, but at night in, alone in their room, her feelings of suspicions return and she questions their relationship and him.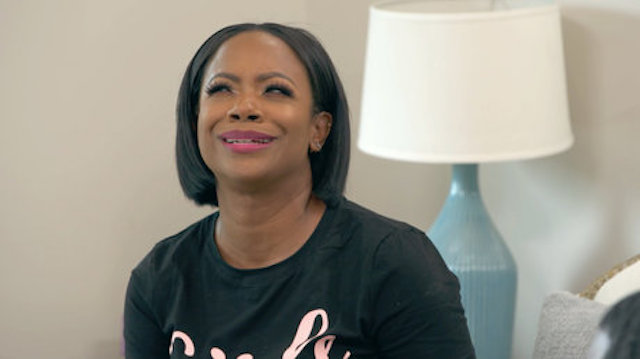 Even though it seemed as if Mama Joyce had finally accepted Todd Tucker as her son-in-law, that was just a farce. As soon as the Real Housewives Of Atlanta cameras turned off last season she resumed her hatred of him. This time Mama Joyce has decided to make Riley the beneficiary of her will because she doesn't trust Todd to take care of Riley and support her, or her siblings, if Kandi dies. Well, considering how Todd treats Kayla, Mama Joyce may not be wrong!
Mama Joyce also took Kandi off the deed of her house. Her reason is that if something happens to Kandi, Mama Joyce doesn't want to be forced to deal with Todd to fight for her possessions. Kandi is upset, but Todd seems resigned. He doesn't want to have to deal with her either… but he does want to continue using Mama Joyce's name and image to make money at OLG Gang!
However I've also given up on Kandi putting her foot down on Mama Joyce's outrageous messiness. Also how pleasant planning for her daughter's death!
In LA Cynthia's vision of a one big happy blended family with Mike is starting to fall apart.  Mike's youngest daughter Kayla is 17, and still lives with him while she attends UCLA (or prepares to go there, I can't remember).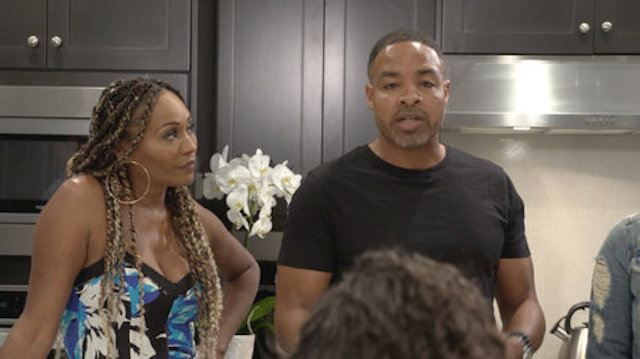 The unfortunate thing about a long-distance relationship is that Cynthia has little exposure to Mike's day-to-day. And, it turns out she knows a lot less about him than she thought! Like all of Mike's friends are women! Almost every. single. one.
And in the course of Mike hosting a room full of beautiful women for dinner, and regaling them all with stories about his life pre-Cynthia, he reveals that he cheated on both his ex-wives, and has never been in love before he met Fifty-One Cyn. That includes his two ex-wives, and the mothers of his daughter. Mike shares this revelation right in front of Kayla. She runs out of the room in tears because she's so upset.
I think Mike just loves being the center of attention. Apparently he's found Jesus (and Cynthia) and is a reformed man, who just wrote a tell-all book about his life, but his daughters do not need to hear the gory details about how their mothers meant so little to him.
TELL US – DID KENYA OVER-REACT TO TANYA'S WIG STUNT? DO YOU THINK PORSHA SHOULD TRUST DENNIS AGAIN? 
[Photo Credits: Bravo]