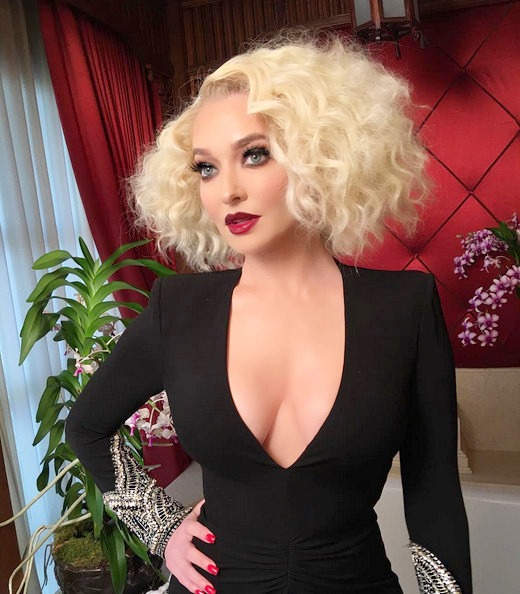 If we've learned anything from Vicki Gunvalson and Yolanda Hadid this past year, it's that there is never a bad time for a selfie (or a snapshot to instantly be uploaded to social media). IV hanging out of your arm? No problem! <snap> Just rolled an ATV? No worries!! <smile> All dressed up for a filmed party which will air at a later date? Here's a sneak peek! <snap>
Okay, obviously, the last example isn't quite as extreme as the first two so very thirsty examples, but you get the idea. There's never a shortage of pics of the reality stars to share.
About that aforementioned party, Kyle Richards threw Camille Grammer a Great Gatsby themed birthday party, which was filmed for Real Housewives of Beverly Hills. A nearly unrecognizable Erika Girardi shared the pic above on Instagram. See more pics from the party, as well as selfies from Bethenny Frankel, Kenya Moore, Chelsea Houska, Teresa Giudice, Mariah Carey, Heather Dubrow, Khloe Kardashian, Joanna Krupa, and more, below.
CLICK CONTINUE READING FOR THE PHOTO GALLERY!
Main Photo Credit: Instagram