Usually, this time of year is consumed by tax-related worries. April 15 is around the corner, after all. However, that deadline has been pushed to July in response to the coronavirus pandemic. There's no doubt about it, this is a difficult time for all of us. The coronavirus has changed everything. Essential workers are putting themselves at risk on the front lines. Many people have lost their jobs. So many of us are working at home while taking care of relatives and homeschooling kids. Everyone has had to adjust in some way.
At the very least, there are still some small joys to provide escapism, like reality TV for instance. Some of our readers are binge watching old favorites. Others remember the day of the week based on the new show that is on that night. Yes, there are more important things going on in the world, absolutely. But, at least reality TV has given us all some entertainment and a community for discussion.
The news cycle never stops. Even in a global pandemic, reality stars are thirsting for attention (i.e. going live on Instagram and making embarrassing Tik Tok videos). Not only that, but there are some old episodes and news stories that will be interesting forever. One thing that a lot of reality stars have in common, other than extreme thirst and a propensity for cosmetic enhancement, is an issue with taxes. How do so many public figures think they can get away with not paying taxes when they're in the spotlight? Can't they just hire someone to be on top of this? Overall, it makes zero sense, yet it happens a lot. Let's take a look back at some of the reality TV star tax scandals throughout the years.
1. Jax Taylor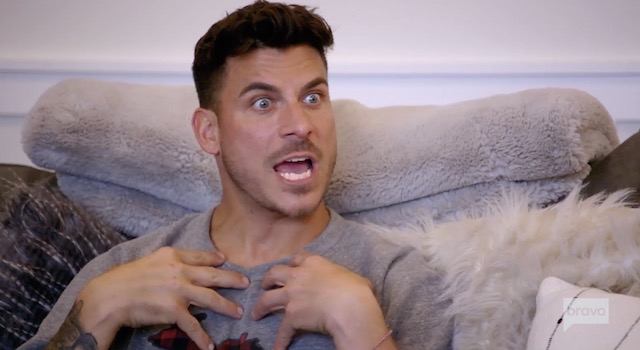 This season, Vanderpump Rules fans saw Jax Taylor move into his first home. We had to sit through his many complaints about that "expensive" wedding, that I'm sure included a lot of sponsored contributions; i.e. free stuff. The one thing we didn't see? Any mention of that $80K owed for taxes.
.
2. Marlo Hampton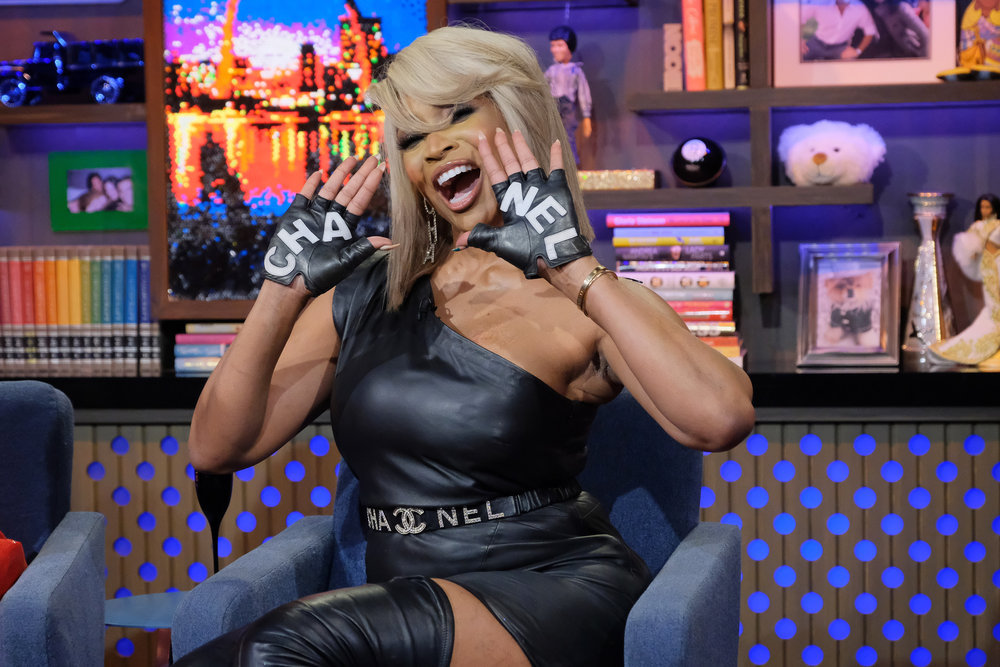 Marlo Hampton's life has been such a mystery, specifically her finances. It's so unclear how the self-proclaimed entrepreneur makes her money. Rumors have circulated throughout the years, but there's one thing that doesn't lie: government documents. Marlo was slapped with a $13,000 tax lien in October 2019.
3. Porsha Williams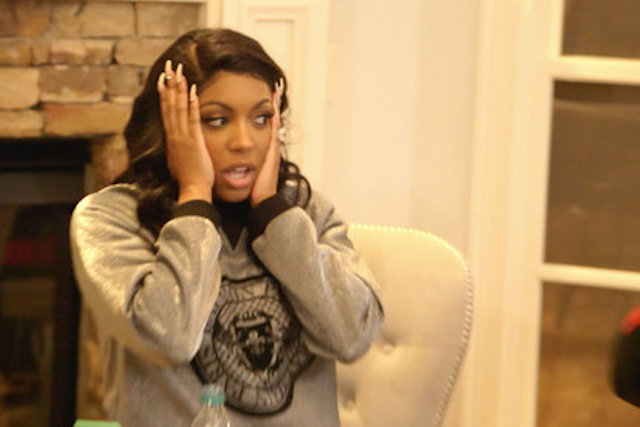 Normally, reality TV star tax issues make the news for a bad reason. However, Porsha Williams actually paid off some back taxes in September 2019. Hopefully, she keeps this up in 2020.
5. NeNe Leakes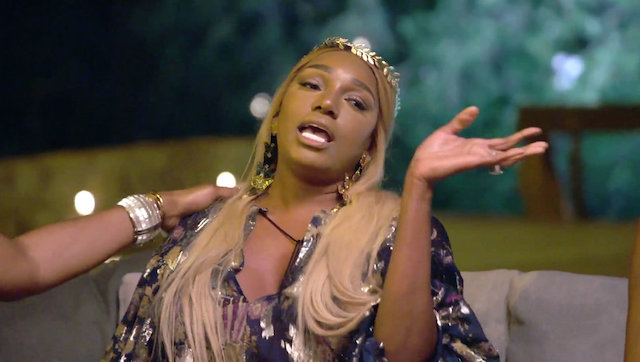 Despite constantly bragging about her money, NeNe Leakes has been hit with multiple tax liens.
RELATED Links SPONSORED BY H&R BLOCK:  The US Government is providing tax relief on your upcoming tax returns due to the financial impact of the Coronavirus.  Find out what additional savings you qualify for your 2019 federal tax return by clicking here.
6. Margaret Josephs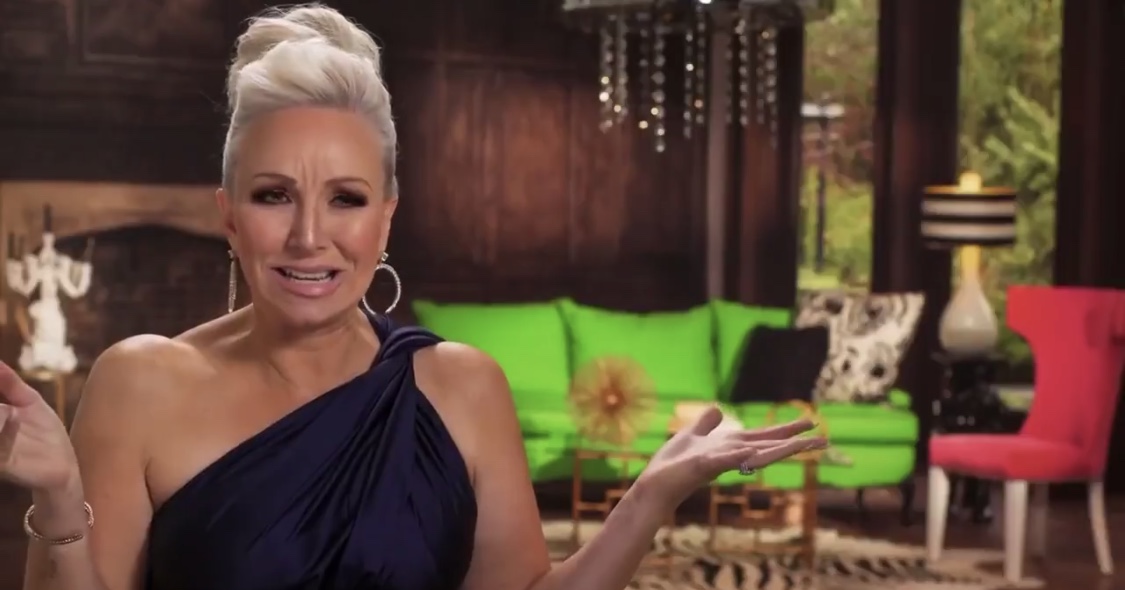 This past season on Real Housewives of New Jersey, Margaret Josephs was pretty upfront about her legal and financial issues, which includes a tax lien from the IRS.
7. Robyn Dixon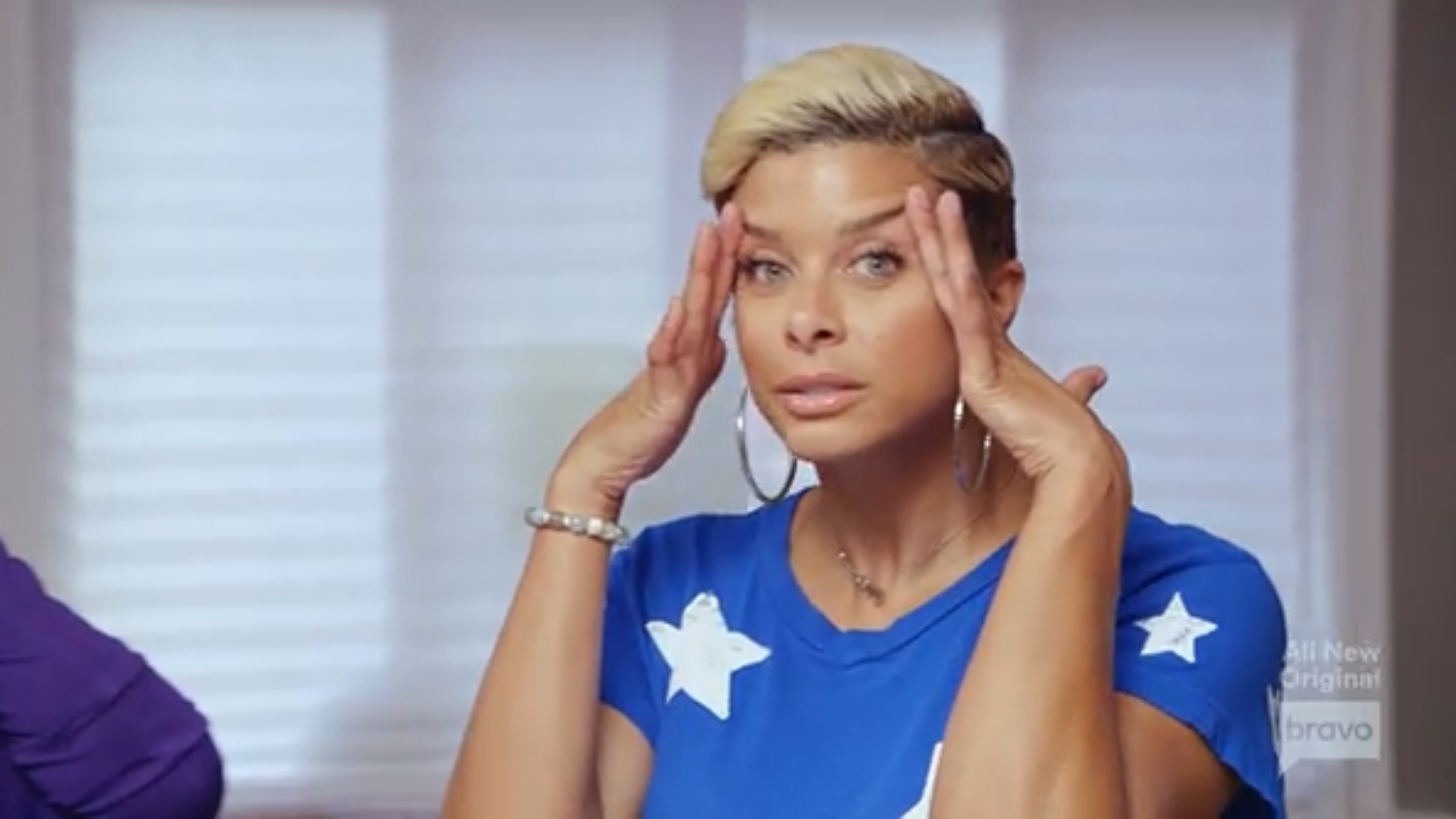 Most reality TV stars go out of their way to seem wealthier than they actually are. However, Robyn Dixon was very upfront about her money issues. As soon as Real Housewives of Potomac started, Robyn was spilling the tea. Unfortunately, those issues didn't completely resolve once she started getting Bravo checks. In October 2019, news broke that Robyn was $90K behind on her taxes.
8. & 9. PK & Dorit Kemsley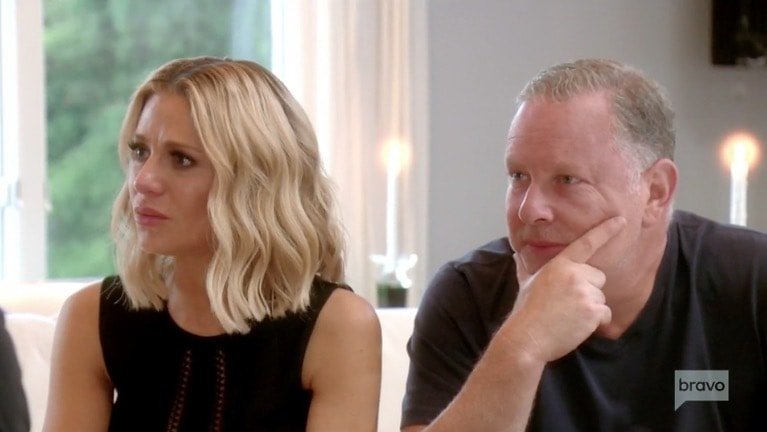 These two are all about seeming wealthy. However, PK and Dorit Kemsley were accused of being behind $1 MILLION DOLLARS on their taxes. This was on top of their other debts that they owed disgruntled business partners and casinos. It's tough to believe that managing Boy George brings in enough cash to fund Dorit's clearly rented designer ensembles. This sounds like a good storyline for Real Housewives of Beverly Hills. However, we will probably never see the whole truth.
RELATED Links SPONSORED BY H&R BLOCK:  The US Government is providing tax relief on your upcoming tax returns due to the financial impact of the Coronavirus.  Find out what additional savings you qualify for your 2019 federal tax return by clicking here.
10. & 11. Teresa Giudice & Joe Giudice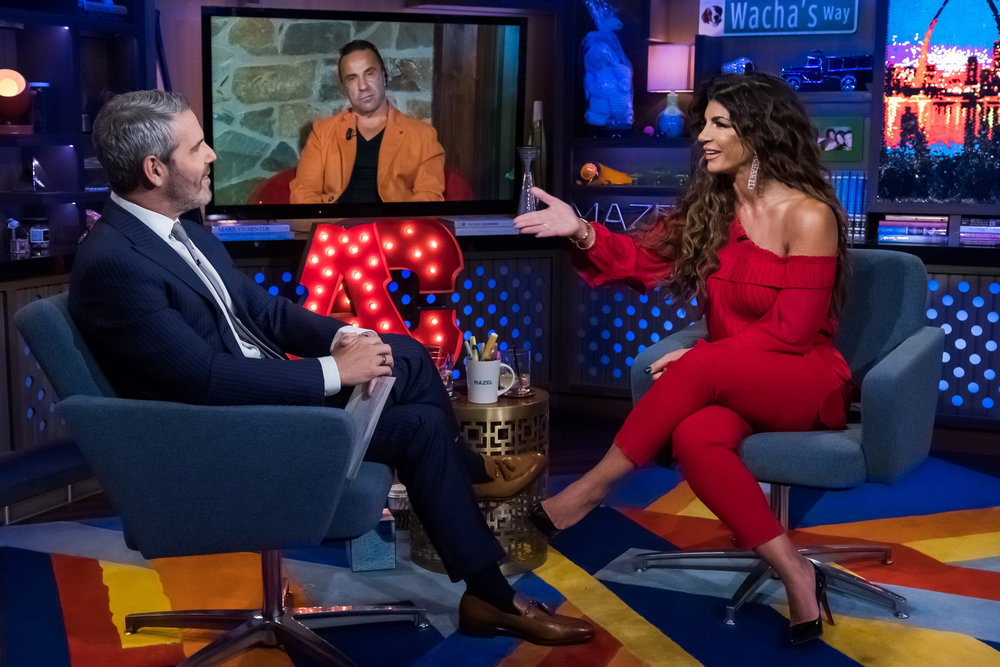 We all know that the Real Housewives of New Jersey star did her time following a bevy of legal issues: bankruptcy, fraud, and some tax leins.  In 2017, Teresa Giudice paid off her restitution. But, it was a long journey before that. Now, she is working her ass off (and probably funding Joe Giudice's expenses).
13. Marc Daly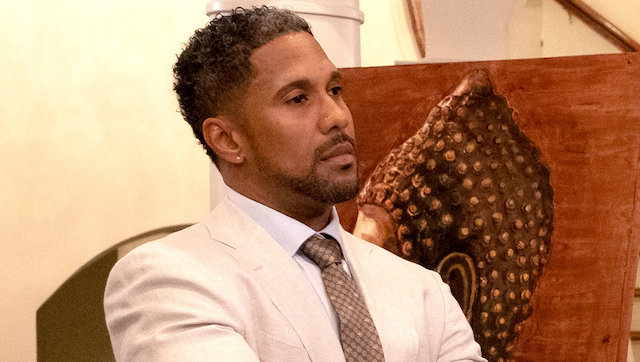 As if Real Housewives of Atlanta viewers needed another reason to look down on Marc Daly. Everything about this guy is questionable. The way he treats Kenya Moore, I mean "Ken," is just so cringe-worthy to watch. The fact that he wouldn't even let Kenya interact with his parents was a major red flag. The list goes on and on. Add being $100K behind on taxes to his list of offenses. Hopefully, he's figured things out since September 2019. On many fronts.
14. Kelly Dodd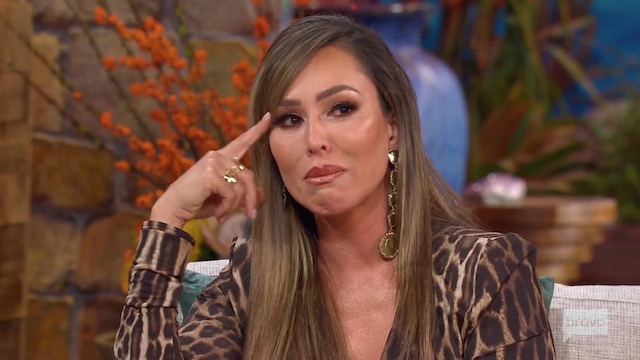 In 2019, news broke that Kelly Dodd owed $24,000 in unpaid taxes. Yes, the same woman who brags about owning her home in a nice neighborhood on TV had some unpaid taxes. On the surface, that doesn't add up, but this is textbook reality star behavior.
15. Peter Thomas
Cynthia Bailey's ex-husband Peter Thomas has a multitude of money issues. His bar was hit with a massive tax lien back in 2014. In 2019, Peter shut down that bar following $237,000 in unpaid taxes. Yikes.
RELATED Links SPONSORED BY H&R BLOCK:  The US Government is providing tax relief on your upcoming tax returns due to the financial impact of the Coronavirus.  Find out what additional savings you qualify for your 2019 federal tax return by clicking here.
16. Karen Huger's Husband Ray Huger
Karen Huger spent her first season on Real Housewives of Potomac bragging about her man Ray Huger. She annoyingly called him "the black Bill Gates." Then, she was served a giant piece of humble pie when the news broke that Ray owed  MILLIONS in back taxes. Hopefully, Karen sells a lot of those perfumes. If they're actually in stores.
17. Todd Chrisley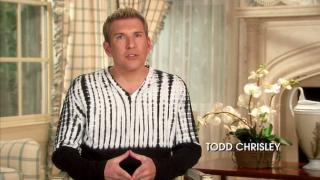 Todd Chrisley was indicted for tax evasion in 2019. And, of all people to come out and defend him, he had Tamra Judge as a character witness. Well, not a character witness in court, but just a person who likes to talk about other people's problems for media attention.
18. Shamari DeVoe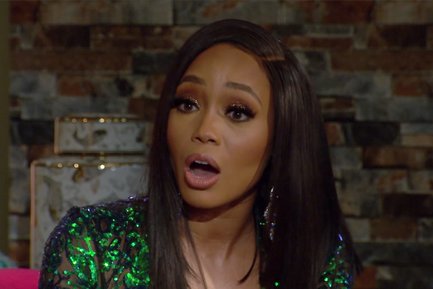 Shamari DeVoe was a one-season wonder on Real Housewives of Atlanta. But, apparently, she really needed that check. Her husband Ronnie DeVoe admitted to doctoring tax documents during a 2018 radio interview. He said that "we all" do this. Man, I don't think so. That is not something that everyone does.
While these stories have become news fodder for fans and insults hurled by their co-stars, being on top of finances is an important matter. This is a difficult time for everyone right now. We are grateful that our readers have stuck by us and continued to incorporate our website and social media channels into their routines. You all have a lot to manage these days (and in general). It means more than we could ever convey! In return, we will work hard to bring you the news and some entertaining distractions. Additionally, we would also like to recommend that you click here to check out H&R Block. The company has free tax services (more forms than TurboTax offers for free) and additional paid services, including resources and information specifically related to coronavirus.
Through social media comments, we've gotten to know our most loyal readers and what they have going on in their lives. We hope that you are all happy, healthy, safe, and on top of your finances…. unlike most of our favorite (and least favorite) reality TV stars.
Reality Tea recommends that all readers comply with CDC guidelines and remain as isolated as possible during this urgent time. Visit the Centers for Disease Control at CDC.gov or the World Health Organization at Who.int for the latest information.
The US Government is providing Tax Relief for you due to the economic effects of the coronavirus.  H&R Block helps you find out what tax savings you qualify for by
clicking here
.  
TELL US- ARE YOU SURPRISED THAT SO MANY REALITY TV STARS HAVE ISSUES PAYING THEIR TAXES? WHO DID WE NOT INCLUDE IN OUR LIST THAT SHOULD BE DISCUSSED? HOW HAS THE CORONAVIRUS PANDEMIC AFFECTED YOUR FINANCES?
[Photo Credit: Bravo]