Former Real Housewives of Atlanta star Kim Zolciak's first meeting with her future husband, Kroy Biermann, happened at a charity event. Kim eyed Kroy's booty while he was shaking his moneymaker at the Dancing Stars of Atlanta event.
The couple tied the knot on November 11, 2011, in an extravagant televised wedding. Their celebration was shown in the series Don't Be Tardy For The Wedding. The family's exploits continued for eight seasons in the series Don't Be Tardy.
But now the couple's relationship has gone down in flames. Let's take a look at the most shocking moments from their divorce battle so far.
No Money, More Problems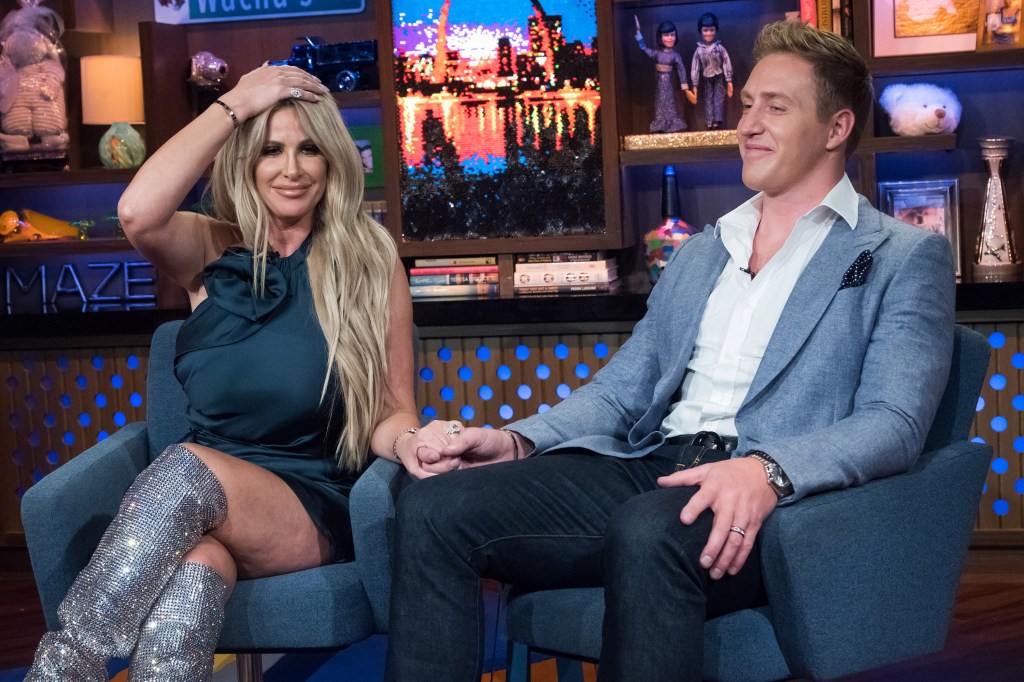 Kroy and Kim were having money problems. Gasp! Even Andy Cohen was worried about the Biermann's financial security. On April 11, 2023, the couple was slapped with a tax lien against their properties. Kim and Kroy owe $1,147,834.67 to the IRS.
Earlier this year, the Biermann's home was almost sold at a public auction. Now the couple is facing a second lien for another $15,104.72 in back taxes. Ouch!
But Kim has found a sliver of light in her closet. She has a website, Biermann's Closet, where she is selling off her luxury handbags. Kroy and Kim's eldest daughters, Brielle Biermann and Ariana Biermann, are also selling off their goods. If you want one of Kroy's incredibly wrinkled tee shirts, your dreams could come true. Kim also has a "salon" section where she is selling her wigs. So, in the immortal words of NeNe Leakes, "Bye, wig!"
Dueling Divorce Filings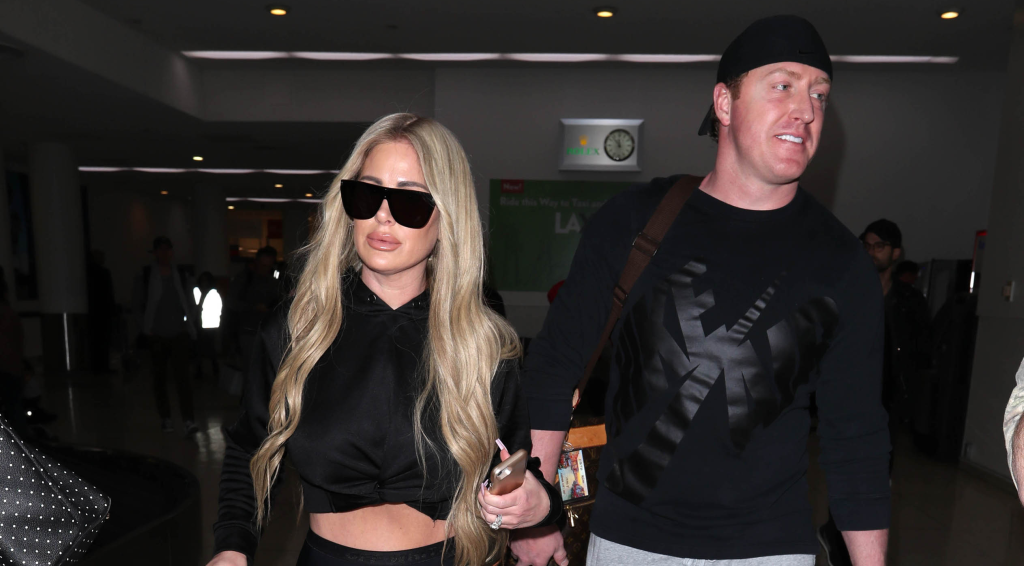 Once the news of their sky-high tax bill broke, Kim filed for divorce from her former NFL player husband. In the court documents, the RHOA alum listed April 30, 2023, as the date the couple separated. Kim requested primary physical custody of their four children, as well as joint legal custody. She asked for spousal support.
Kroy also filed for divorce on the same day as Kim. According to the legal documents, Kroy filed on May 8, 2023. Kroy's documents mention that their four children, Kroy, Kash, Kane, and Kaia are under his care. He asked for sole physical and sole legal custody of their kids. I'm sure Kim flipped her wig over this news.
Kroy's wish list continued as he asked for temporary and permanent child support from his estranged wife. And he also requested that Kim be "restrained and enjoined from coming about the marital residence after she vacates." Good luck with that, Kroy!
None of the Comforts of Home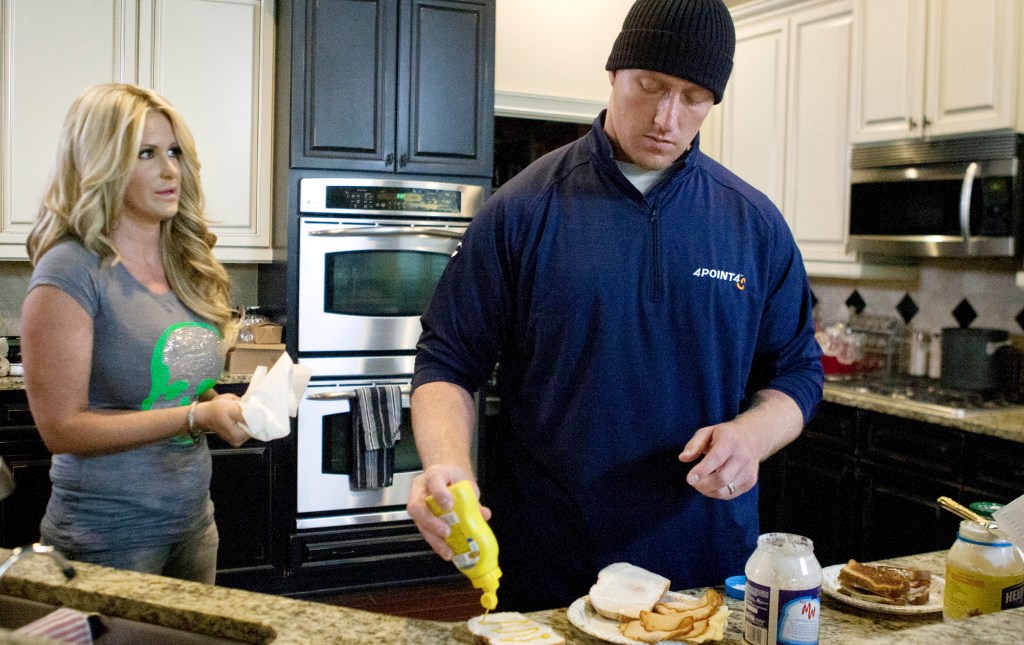 I don't know when continuing to live with your ex became a thing. Look at Tom Sandoval and Ariana Madix. What happened to one party being forced to couch surf at a friend or family member's house?
Now Kim and Kroy are trying to live in the same house and avoid each other at the same time. Sounds fun! I'm sure there is no animosity over the upcoming custody battle that will surely take place.
Kim Planned To Leave Kroy for a While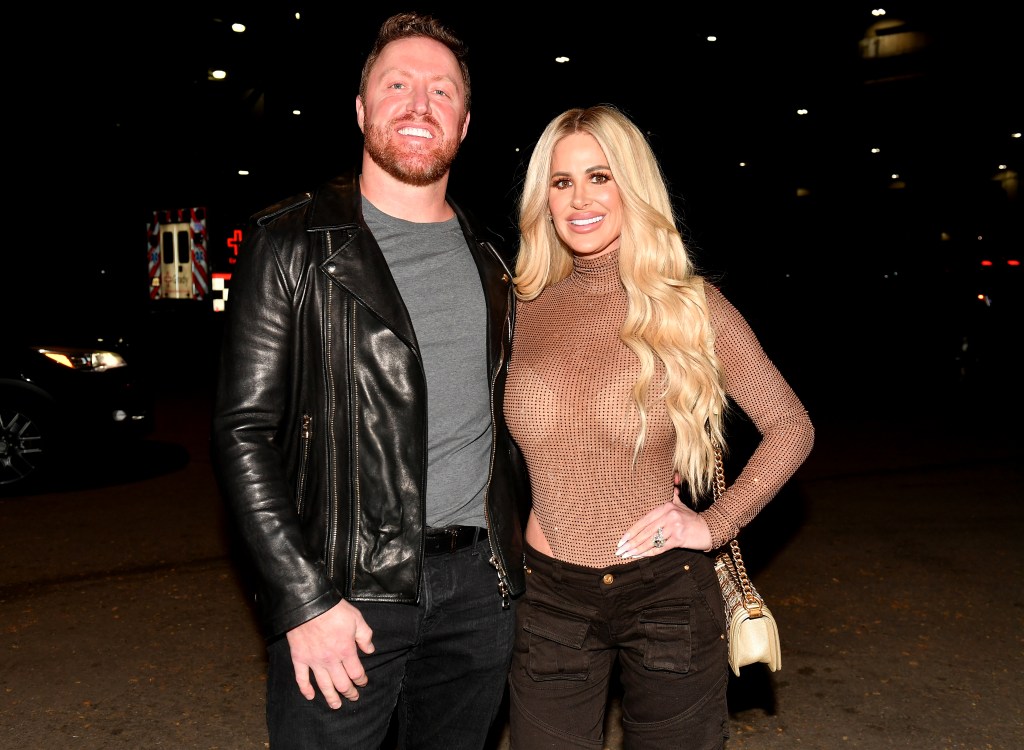 Two sources told People that Kim was planning the split before the news of their million-dollar tax debt broke. "She had not told anyone, not even family. She didn't tell anyone, even friends were kept in the dark," an insider who is friends with Kim said. "The money has been an issue."
The second source confirmed that the couple's money woes were a huge problem in the relationship. "There's no cheating on either side. The money has a lot to do with the split, but there were other factors." The source added, "They are a very tight-knit family, and this isn't easy for any of the children."
Is Kroy a Danger to Their Kids?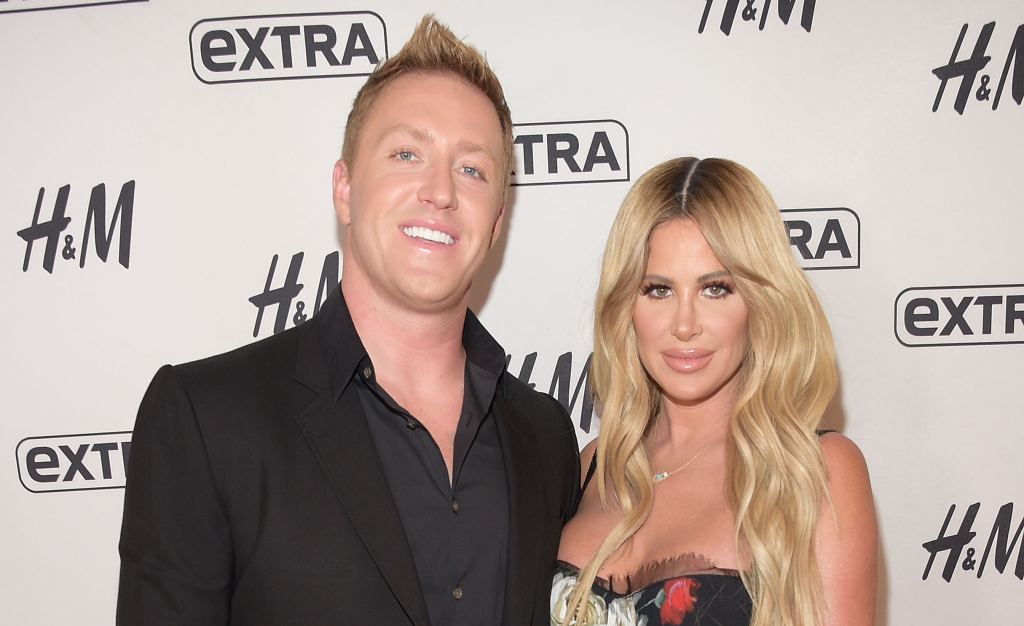 This divorce is getting more and more nasty. Now Kim has accused her estranged husband of supposedly being a danger to their kids. In court documents, Kim claimed that she is worried about Kroy caring for their kids because of Kroy's alleged marijuana use. Kim has requested that a judge order Kroy have a five-panel hair follicle drug screen. And Kroy cannot cut any of his luscious locks until after the testing is done.
Gambling Gal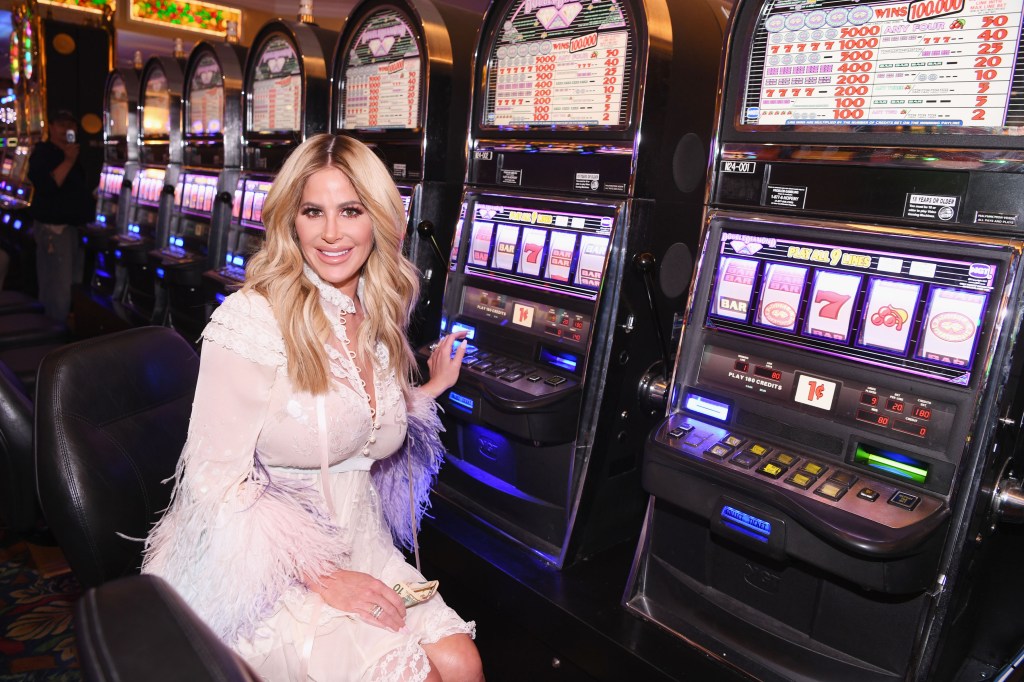 It didn't take long for Kroy to hit back at Kim. He decided that it would be a good idea to share financial statements with the world. The reason? To show Kim's insane spending sprees and alleged gambling problem.
Don't Be Tardy fans have witnessed Kim's extravagant purchasing habits. The legal documents state the former RHOA star was "spending substantial time and marital funds on gambling and other games of chance." The court documents continued, "This compulsion has financially devastated the parties." The legal papers also allege that the children are not being properly cared for because "[Kim's] time is so consumed with online gambling."
A clip from Don't Be Tardy in 2014, showed Kim explaining her love of gambling. "I love to gamble but there's no casino here in Georgia so the only way to get my thrill is to buy scratch-offs."
During the third season of the spinoff, Kim went to the Bahamas where she made it rain at the casinos. "I took a really big hit in the Bahamas last time I went … like quarter of a million dollars. A lot of money. Yeah, crazy, and I never went back."
Kroy Wants Kim To Have a Psych Eval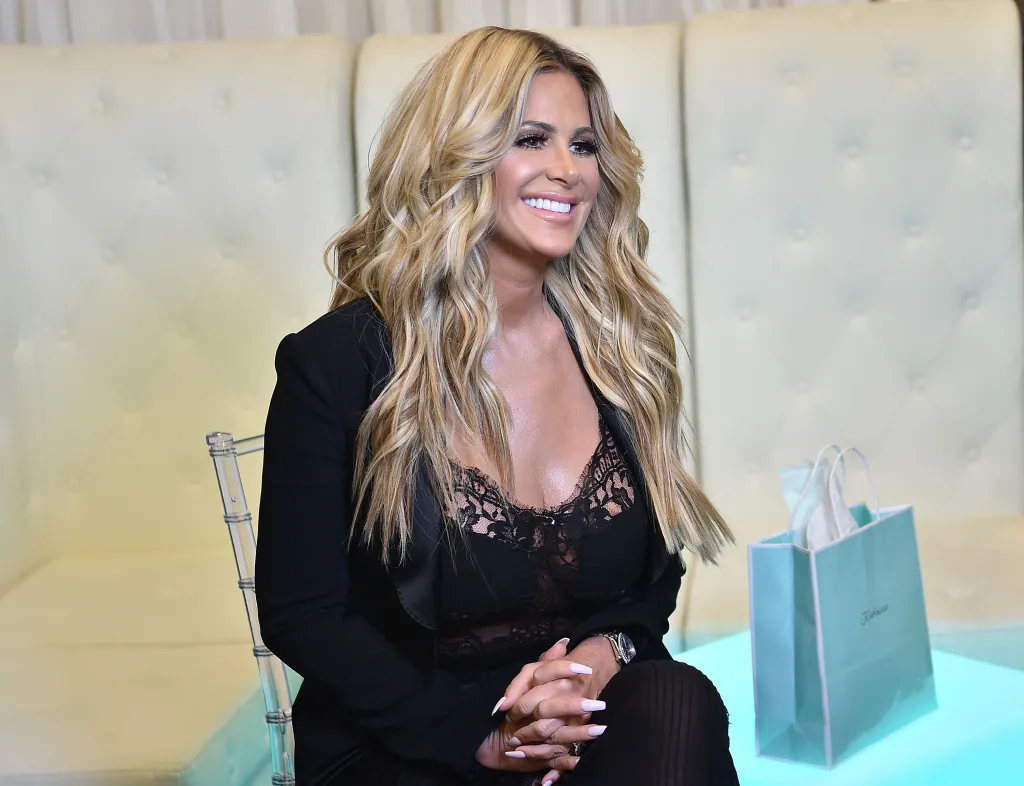 According to Kroy's legal documents that he filed, he wants his estranged wife to have some psych evaluations. "This compulsion has financially devastated the parties," the documents said of Kim's gambling stints. Kroy also requested that Kim be tested for other disorders. These conditions include bipolar disorder, narcissistic personality disorder, and depression. Wow. This divorce is already a lot to handle, and I'm just writing about it.
Fingers crossed for the Biermann's children, who are now thrust into this divorce chaos. Maybe Kroy and Kim can find an amicable resolution for the sake of their kids. But from how things are going, that looks doubtful.
TELL US- WHAT IS THE MOST SHOCKING MOMENT IN THEIR DIVORCE SAGA SO FAR? IS IT POSSIBLE FOR KROY AND KIM TO RECONCILE?
(Photo Credit: gotpap/Bauer-Griffin/GC Images)