How is it that one network has collected such a gallery of villains with the same name? In some cases, Bravo is probably privately applauding some of the bad behavior that landed these "Toms" on our list. Let's see where your favorite, or least favorite, Tom ranked for their scandalous, and even illegal, deeds.
4. Tom D'Agostino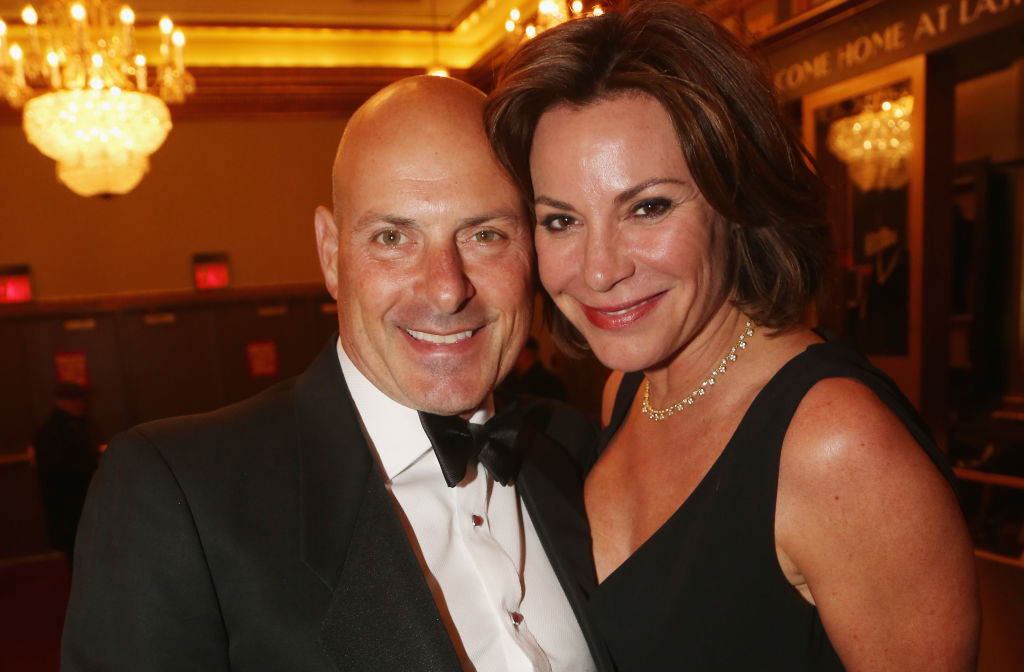 I still do not know why Real Housewives of New York star Luann de Lesseps decided to tie the knot with Tom D'Agostino. He had already reportedly dated two of her co-stars, Sonja Morgan and Ramona Singer.
And during Season 8 of RHONY, Bethenny Frankel told Luann that her fiancé was making out with another woman. And Bethenny had the photo to prove it.
Although she was momentarily devastated, Luann soldiered on and married her man. They said their vows on New Year's Eve in 2016.
But rumors about Tom's wandering eyes didn't quiet down. There were reports that he met up with "an attractive blond woman" in Sag Harbor in July 2017. Then there were claims that Luann slapped her husband in a restaurant. After seven months of marital discord, the couple finally pulled the plug on their marriage in August 2017.
But don't worry about Tom. He dove right back into the dating pool that he never left while married to Luann. And to show that he has zero sensitivity, he popped the question to Danielle Rollins on his wedding anniversary with Luann. Classy!
3. Tom Schwartz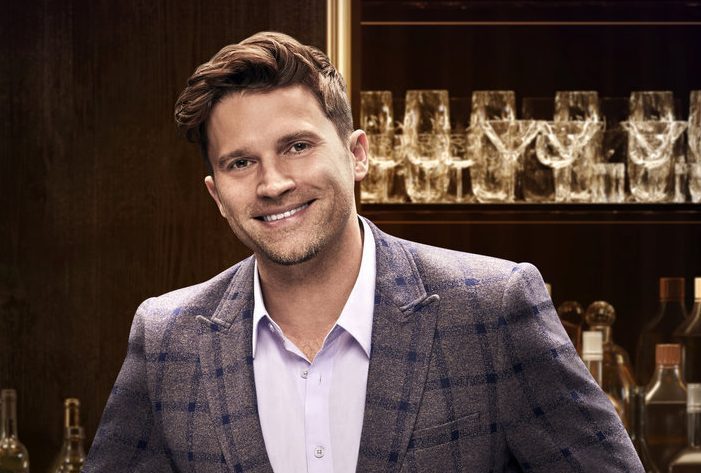 I used to like Tom Schwartz on Vanderpump Rules. I thought he was the loveable, inept, sort of sweet guy in the group. I humbly stand corrected.
Schwartz had a panic attack and fled his bartending gig after a whole ten minutes. This man cannot work and adult like the rest of us.
Although he was in a committed relationship with Katie Maloney, that still didn't stop him from acting like a child. He poured beer on Katie's head during Stassi Schroeder's birthday party in Vegas. Tequila Katie and her rage texts are not acceptable, either. But pouring beer on your girlfriend? Get in time out!
He also cheated on Katie before they got married. Naturally, Katie rushed this total package to the altar. But the Bubbas' wedded bliss didn't last. Shocker! Katie filed for divorce, and the matter was settled in September 2022.
Ultimately, Katie was fed up with her husband continually taking the side of his bestie, Tom Sandoval. Schwartz stated that Katie "was kind of a monster." So, he stopped taking her side in arguments. Some would call that laziness. Or complete lack of affection.
During an interview on Watch What Happens Live, Katie admitted that her ex's bromance was an issue in their marriage. "Sandoval's influence and [his and Schwartz's] friendship definitely got in the way of a lot, but Schwartz didn't really come to the table," Katie said.
And then, Schwartz decided that he would defend his bestie after Sandoval blew up the entire VPR universe with his Raquel Leviss affair. He finally admitted that he had known about the illicit affair for quite a while. Then Schwartz made lame excuses for his friend's poor judgment. Well, at least these two have each other.
2. Tom Sandoval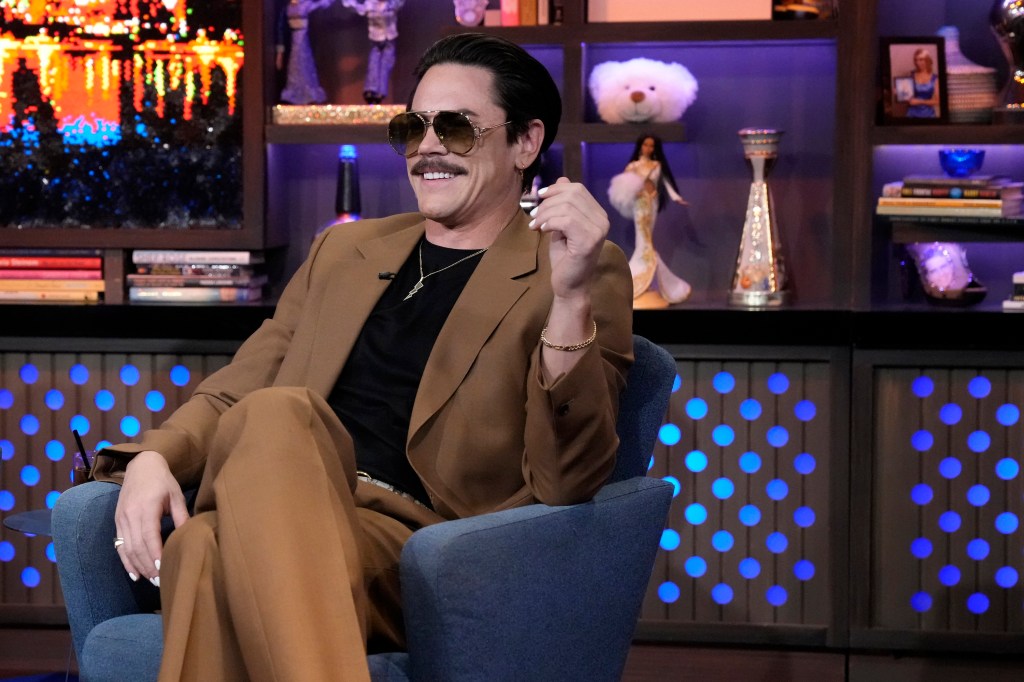 What can we say about the man who launched a scandal that captivated the nation? Scandoval has resulted in some very negative blowback for Sandoval and Raquel.
He cheated for months behind his girlfriend Ariana Madix's back. Sandoval opted to cheat with her friend, Raquel. Sandoval was so callous that he had sex with Raquel while Ariana was grieving the loss of her dog, Charlotte. I don't have words for this vile behavior.
In March 2023, Ariana discovered an explicit video of Raquel on Sandoval's phone and dumped him. The Pump Rules cameras came back on to record all the freak-outs and fallout ahead of the reunion.
Of course, Sandoval blamed his girlfriend of nine years. He claimed that he tried to break up with Ariana and that she turned "a blind eye" to his relationship with Raquel. Sure!
His first public apology was focused on his business with Schwartz. He failed to even mention Ariana. So, he had to issue a second apology. See how much he cares about himself?
Sandoval's side piece allegedly dumped him and his cartoon character mustache. But Ariana isn't buying it.
Karma may already be spanking Sandoval. While he was pretending to be a rock star, Ariana was attending the White House Correspondents' Dinner. She also has a new man in her life. Sandoval and his mid-life crisis destroyed all his relationships and jeopardized his VPR job and his businesses. He's a gem!
1. Tom Girardi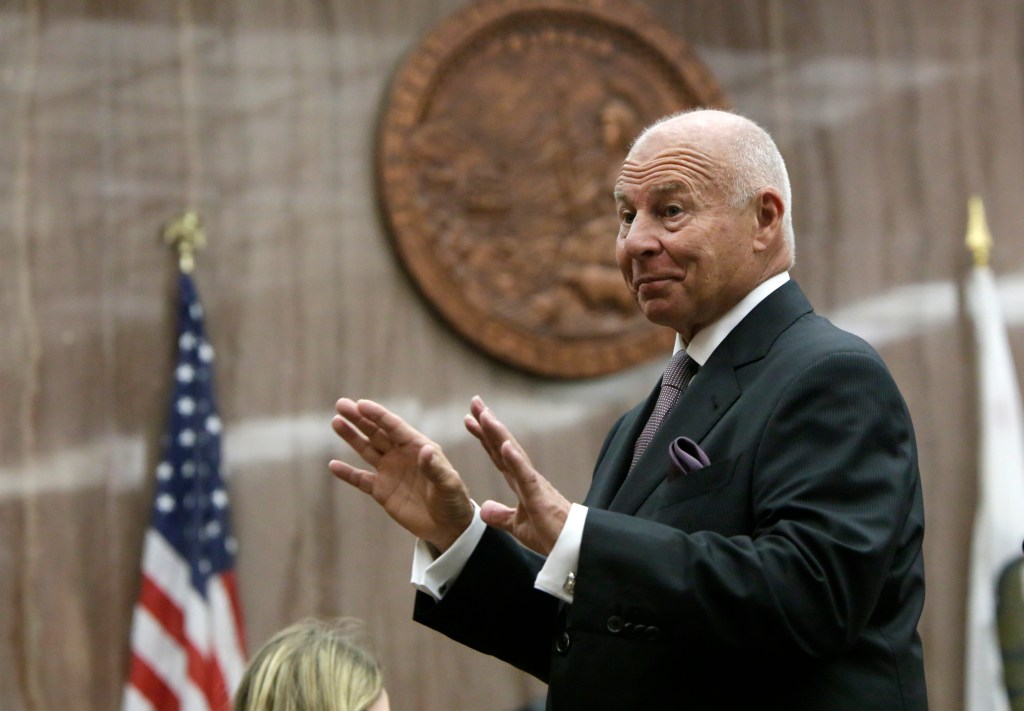 When Real Housewives of Beverly Hills viewers first met Tom Girardi, he was a successful, wealthy attorney married to Erika Jayne. Fast forward a few years, and the world finally saw behind the facade.
In April 2021, a trustee in charge of the Girardi-Keese law firm's bankruptcy reported that the company is facing a stunning $517 million in claims. Erika, who filed for divorce from Tom as his empire was crumbling, also faced fallout from his alleged misdeeds.
In February 2023, Tom was indicted for five counts of wire fraud. The disgraced lawyer allegedly embezzled from his clients to the tune of $15 million. The despicable part is that he took the settlement funds from his clients, including plane crash victims and burn victims. He reportedly used this money to fund his opulent lifestyle.
Erika was slapped with a $25 million lawsuit by the bankruptcy trustee in 2021. Tom reportedly transferred money from the law firm to Erika's company, EJ Global.
Tom was diagnosed with Alzheimer's Disease in 2021. He was in court in February 2023 and the judge ordered that he undergo an examination to test his mental competency.
The fact that this once brilliant attorney allegedly stole funds from the clients that trusted him is heartbreaking and disgusting. RHOBH viewers will be following Erika's continuing legal woes for seasons to come.
Each Tom has earned a place on this list because of their philandering, lying, or illegal activities. If your name happens to be Tom, you can thank these fine gentlemen if you are getting some serious side-eye.
TELL US- WHICH TOM DO YOU THINK IS THE WORST? DO ANY OF THE TOMS DESERVE FORGIVENESS FOR THEIR ACTIONS?
[Photo Credit: Ralph Bavaro/Bravo]