There is no shortage of divorces on the Real Housewives of Atlanta. And some fan-favorite couples were struck down by the reality TV divorce curse. Here is a look at all the Atlanta peaches whose relationships landed in the pits.
DeShawn Snow and Eric Snow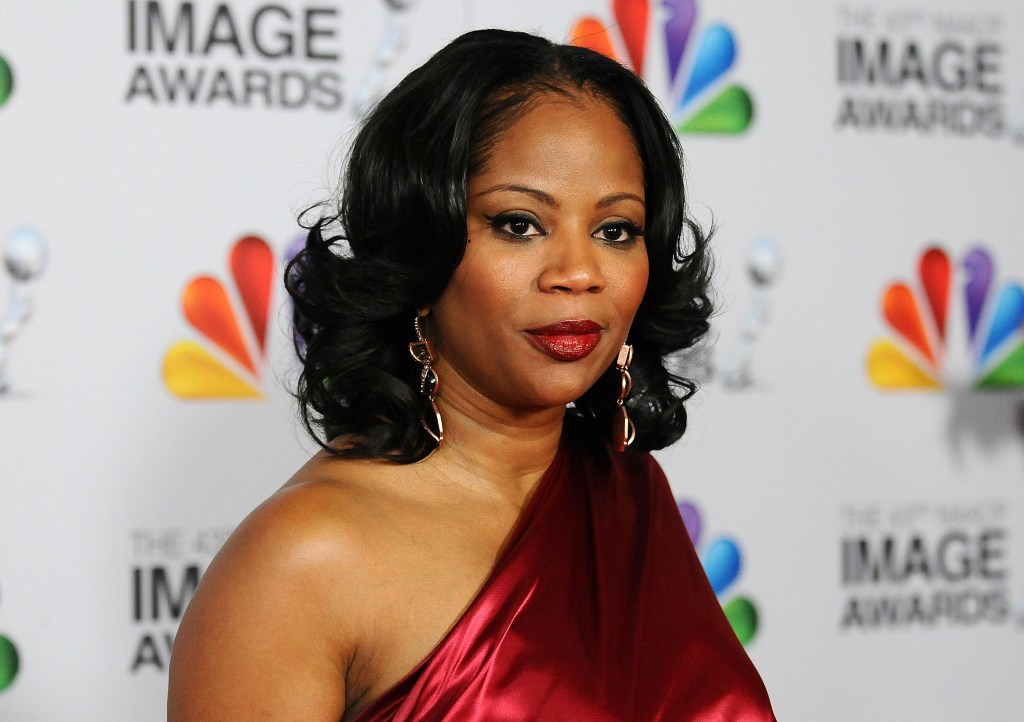 Remember DeShawn Snow and her NBA star husband Eric Snow? Well, DeShawn was a one-and-done housewife. Her storyline on the first season of RHOA was trying to raise money with a charity gala. Basically, it was a flop. But her heart was in the right place.
In May 2010, Eric filed for divorce. The couple had been married for 12 years and had three children.
In July of that year, rumors surfaced that Eric allegedly ditched DeShawn for his pregnant mistress, Marisela Alvarado. She reportedly gave birth to their daughter in August 2010.
Unfortunately, DeShawn made some undesirable headlines of her own in 2019. She was accused of allegedly committing fraud. Yikes! That sounds extremely familiar.
NeNe Leakes and Gregg Leakes
In 2010, NeNe Leakes separated from her husband, Gregg Leakes. Gregg was one of the most likable Real Housewives husbands. But when he and NeNe were going through a rough patch, he complained about her. He was secretly recorded, and the recording was posted online. That seemed to be the death knell of their 14-year marriage.
Their divorce was finalized in 2011. But that wasn't the end of the road for this couple. They reignited their love affair and nabbed a spinoff, I Dream of NeNe, all about getting remarried.
In 2013, the twosome said "I Do" again at a fairytale wedding. During the ceremony, NeNe vowed to love her husband, "For richer and richer" and then they high-fived. It was kind of adorable.
NeNe exited the franchise ahead of Season 13. Sadly, Gregg passed away in 2021 after a courageous five-year battle with colon cancer. He is truly missed.
Porsha Stewart and Kordell Stewart
Porsha Stewart joined RHOA during Season 5. At the time, she was married to Kordell Stewart. Kordell, who was a former NFL player, seemed to dote on his wife.
But it turned out that things weren't quite as sweet behind closed doors. Kordell wanted Porsha to remain at home and be a housewife. But Porsha wanted to work.
Kordell shocked Porsha by filing for divorce and announcing it on Twitter. As one does. It might have been nice if he notified his wife. As expected, their split was beyond messy.
Porsha filed a motion, claiming that Kordell locked her out of their home. He responded, insisting that it was for safety and because she was staying out partying until 2:00 am. Porsha hinted at the rumors alleging that Kordell was gay on RHOA.
In 2013, the couple settled their divorce. Porsha walked away with her personal effects, her engagement ring, and her car. Kordell paid for her medical bills incurred while they were married. She also returned to her maiden name: Porsha Williams.
Porsha moved on with Dennis McKinley, with whom she has a daughter, Pilar Jhena McKinley. She later wed Simon Guobadia in a Nigerian native law and custom ceremony on November 25, 2022.
Eva Marcille and Michael Sterling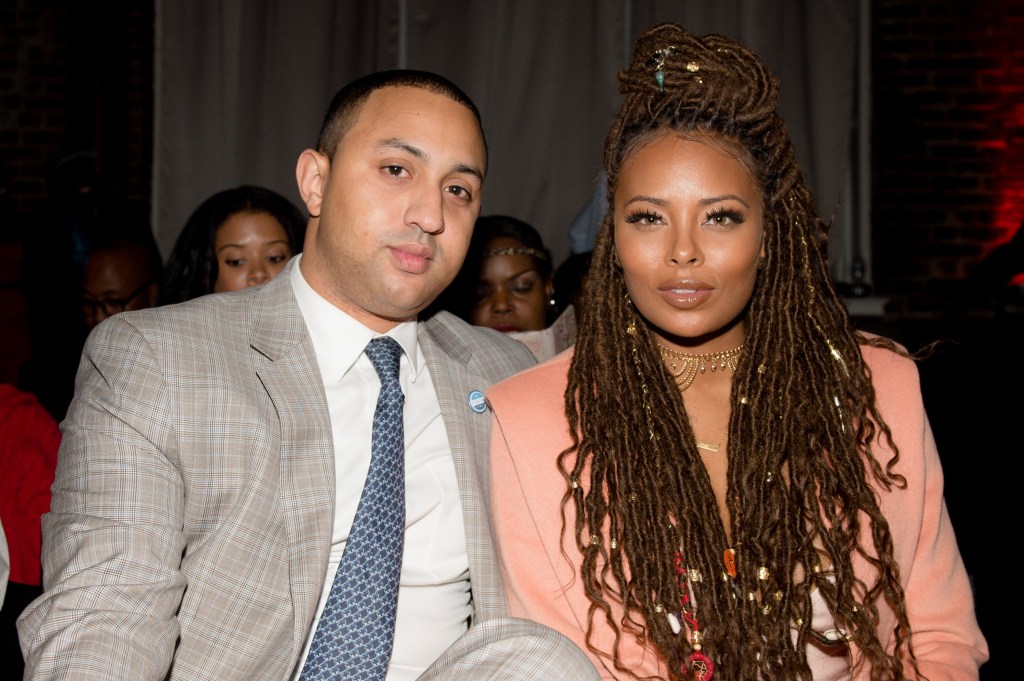 Eva Marcille and Michael Sterling seemed like a drama-free couple in the franchise. The duo shares three children together. Their extravagant wedding was featured in Season 11 of RHOA. So, this was an unexpected breakup bombshell.
After four years of marriage, Eva filed for divorce in March 2023. In the legal papers, Eva requested primary and legal custody of their children. She also asked for child support from Michael.
The America's Next Top Model winner said in a statement, "This has been one of the hardest decisions I have ever had to make, but sometimes life takes your journey in a direction you were not expecting. Our children remain our biggest priority and the eight and half years we have spent together will always be cherished," Eva stated.
But Michael is fighting this divorce. He wants his wife to come back. Now that is an interesting twist.
In Michael's court documents, he stated that Eva shouldn't be awarded a divorce because the "marriage is irretrievably broken and there are no prospects for a reconciliation." He believes that they can work out their differences and stay married. He also requested that Eva not receive primary custody of their kids.
If the couple doesn't reconcile, Michael would like Eva to pick up the tab for his legal fees. Since Michael is a trial attorney, this could get really messy in a hurry. Buckle up!
Kim Zolciak and Kroy Biermann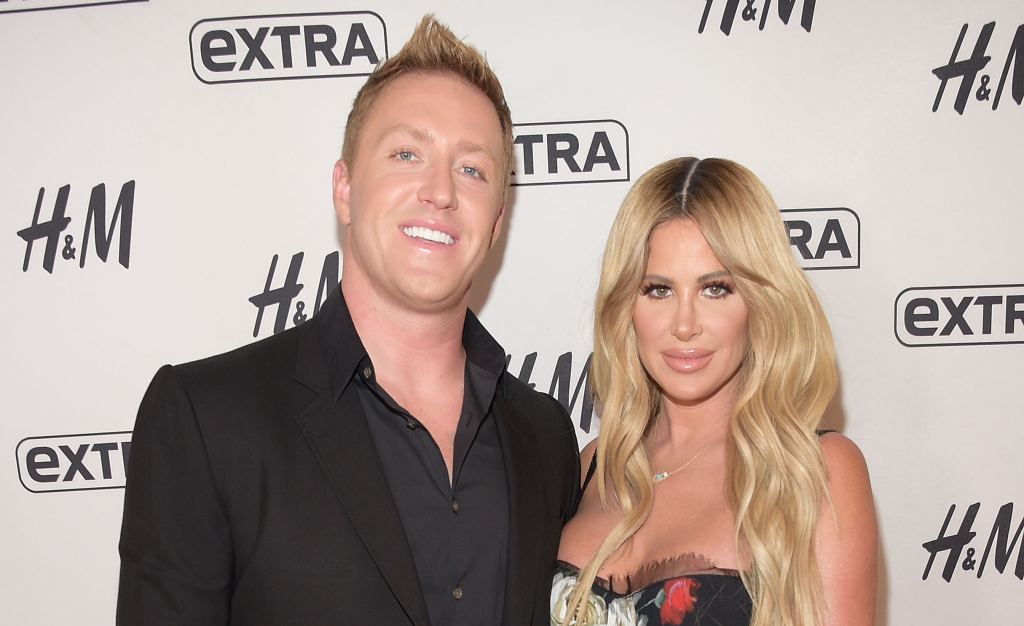 Kim Zolciak's split from her hubby Kroy Biermann was a shock. Fans watched the couple get hitched on Don't Be Tardy For The Wedding in 2011. The show Don't Be Tardy followed the growing family for eight seasons.
The duo has dealt with financial issues for a while. Their home was almost auctioned off. The IRS put a tax lien of $1,147,834.67 against their properties.
Kim filed for divorce and listed April 30, 2023, as the date that the couple separated. She requested primary physical custody and joint legal custody of their four children together. Kim also wanted spousal support.
In Kroy's divorce documents, filed the same day, he requested sole legal custody and sole physical of their kids. He also asked for child support, both temporary and permanent, from Kim. Never mind flipping her wig. I'll bet Kim's hairpiece did a somersault when she found out.
Then the former couple got nasty. Kroy showed the world their bank statements which also reportedly revealed Kim's love of gambling. He also filed court documents, asking that his estranged wife have a psych evaluation.
Kroy may have been triggered by Kim's claim in legal documents that she is reportedly concerned about Kroy looking after their kids because of his alleged marijuana use. This divorce has just begun, and I am already exhausted.
Lisa Wu Hartwell and Ed Hartwell
Lisa Wu Hartwell was part of the original RHOA cast for the first two seasons. So, what was her storyline? She was juggling multiple businesses along with her marriage to former NFL player, Ed Hartwell.
The couple, who wed in 2005, shared one son. Lisa and her ex-husband, singer Keith Sweat, have two sons together. Basically, Lisa was too normal to be a reality TV star.
Lisa confirmed that she and her husband separated in 2011. While the streets said that money woes caused the split, Lisa denied it. In 2012, their divorce became final.
Cynthia Bailey and Peter Thomas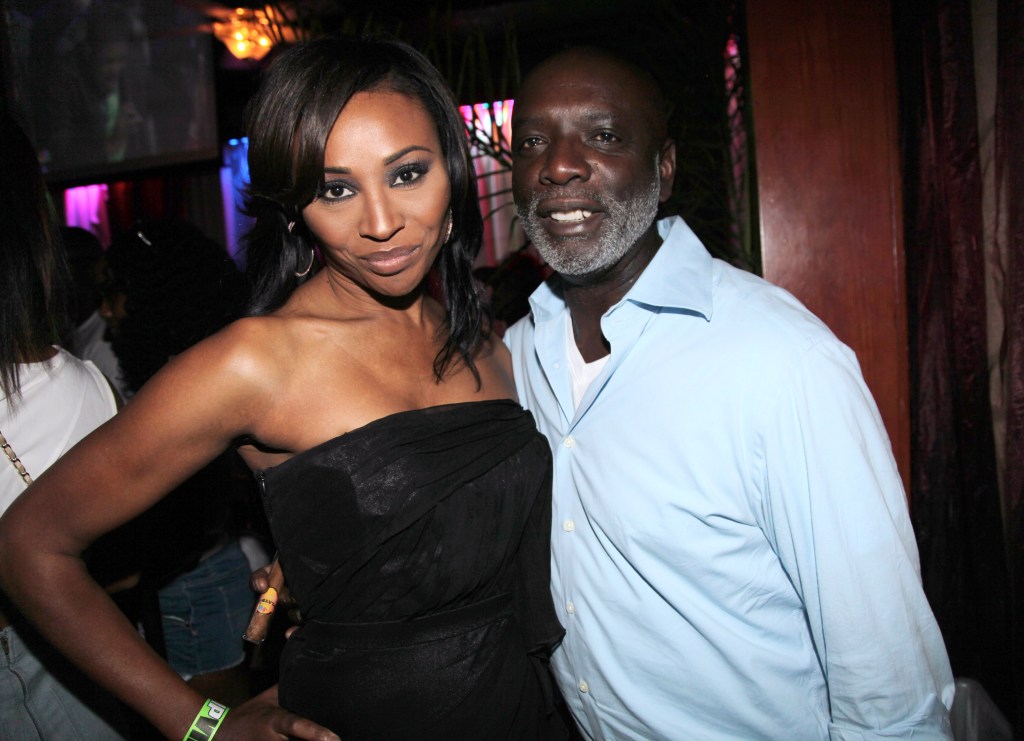 Cynthia Bailey married Peter Thomas under a canopy of dinosaur bones. Maybe not the most romantic way to tie the knot. In 2016, Cynthia decided that she wanted a divorce. "I still love and support him. I just don't want to be married to Peter anymore," Cynthia said. I'll bet that remark gave her husband all the feels.
The couple dealt with money problems throughout their marriage. Peter's businesses were constantly financially struggling.
And then it appeared that Peter was stepping out on Cynthia. He was reportedly seen at a club with a woman who was not his wife. And this special moment was caught on video.
In 2017, the couple's divorce was finalized. Cynthia sued her ex for the $170,000 she loaned him to help him relocate his Bar One nightclub. Cynthia dismissed the lawsuit in 2021. She faced the fact that Peter would never repay that sum.
Phaedra Parks and Apollo Nida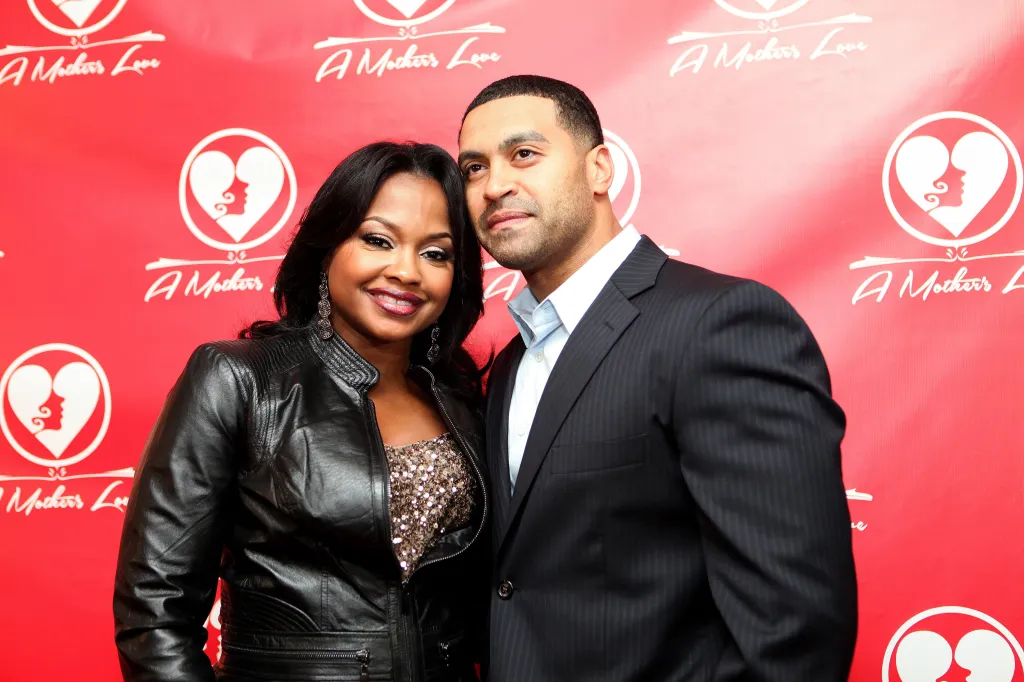 Phaedra Parks was fired after it was revealed that she started damaging rumors about Kandi Burruss and her husband, Todd Tucker. Phaedra was dealing with issues in her marriage, too. Even Jesus couldn't fix this union.
Her husband, Apollo Nida, was sentenced to eight years in prison for conspiracy, fraud, and identity theft. And his loving wife wasn't present for his sentencing. As soon as Apollo went to prison, Phaedra started working on their divorce. In 2014, she officially filed.
Their divorce was finalized, but then a judge reversed it. Apollo claimed that he never signed the divorce papers and that his name was misspelled.
Then Apollo fought against the prenup, claiming that the document was signed before Phaedra signed on to RHOA. Apollo wanted some extra cash from Phaedra. The couple's divorce was finally settled in 2017.
Kenya Moore and Marc Daly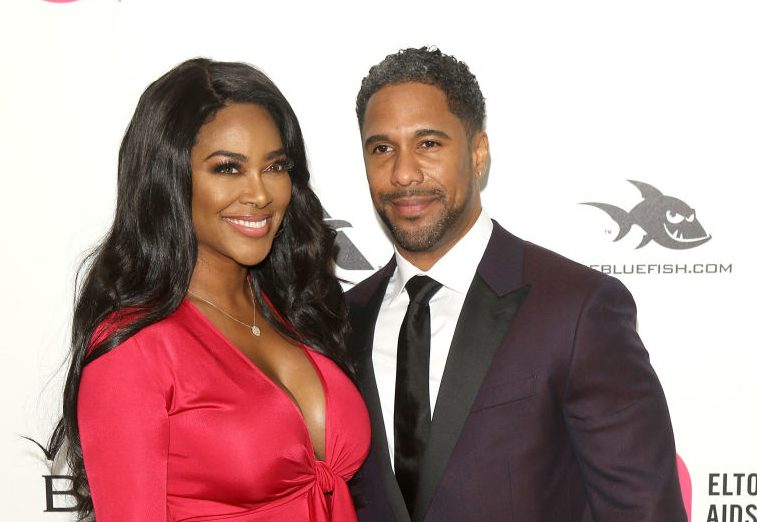 Kenya Moore and Marc Daly tied the knot in St. Lucia in 2017. But just two years later, they announced that they were going their separate ways in 2019.
When Marc spoke to Kenya in front of the cameras, he was condescending. And she wasn't the normally outspoken star that RHOA viewers loved.
Marc was hosting a charity event while Bravo cameras rolled. Kenya and Marc supposedly had an argument on camera. That was reportedly the final straw. Plus, Marc lived in New York City and rarely ventured to Atlanta to see his wife and their daughter, Brooklyn Daly.
In May 2021, Kenya filed for divorce. She eventually was granted full custody of Brooklyn. Say what you will about Kenya, but she is a wonderful mom. She recently dubbed their ongoing legal situation, "The world's longest divorce."
Cynthia Bailey and Mike Hill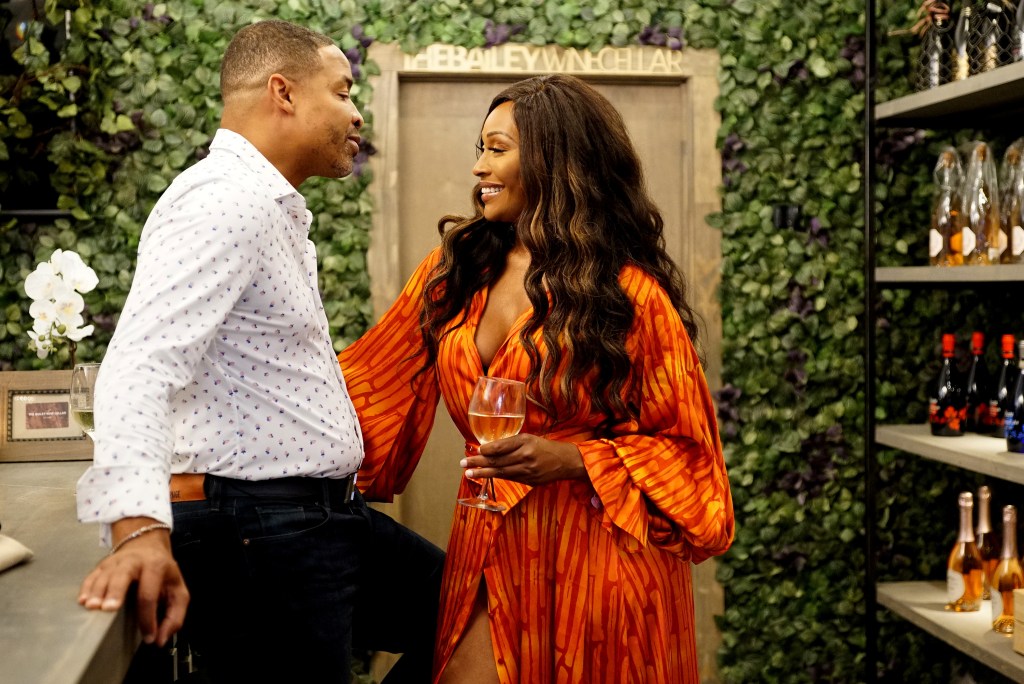 Cynthia was the only Bravo housewife to get married twice on the show. RHOA fans thought that Mike Hill was Cynthia's happily ever after.
The couple, nicknamed CHill by Cynthia, tied the knot on 10/10/20. Cynthia went against Covid recommendations at the time and hosted a 250-person wedding indoors. Bravo pulled out of filming because of the Covid restrictions. Some private footage of the couple's ceremony was added to the show.
Cynthia left RHOA, and it seemed like she was chilling. But she filed for divorce from Mike in October 2022. The split seemed amicable. Cynthia denied that Mike cheated on her. She claimed that the twosome called it quits because they were no longer besties. "Like, love is great, but friendship has to be there. I truly want to be with my best friend," Cynthia stated.
When the couple's divorce was finalized in December of 2022, Cynthia's court papers stated that Mike cheated on her. Cynthia's attorneys corrected the error and amended the petition. Cynthia's legal team issued a statement. "The initial divorce filing between Cynthia Bailey and Mike Hill, which included inappropriate adulterous relations, was incorrect. The sole reason for the pending divorce is due to only irreconcilable differences." Awkward!
Drew Sidora and Ralph Pittman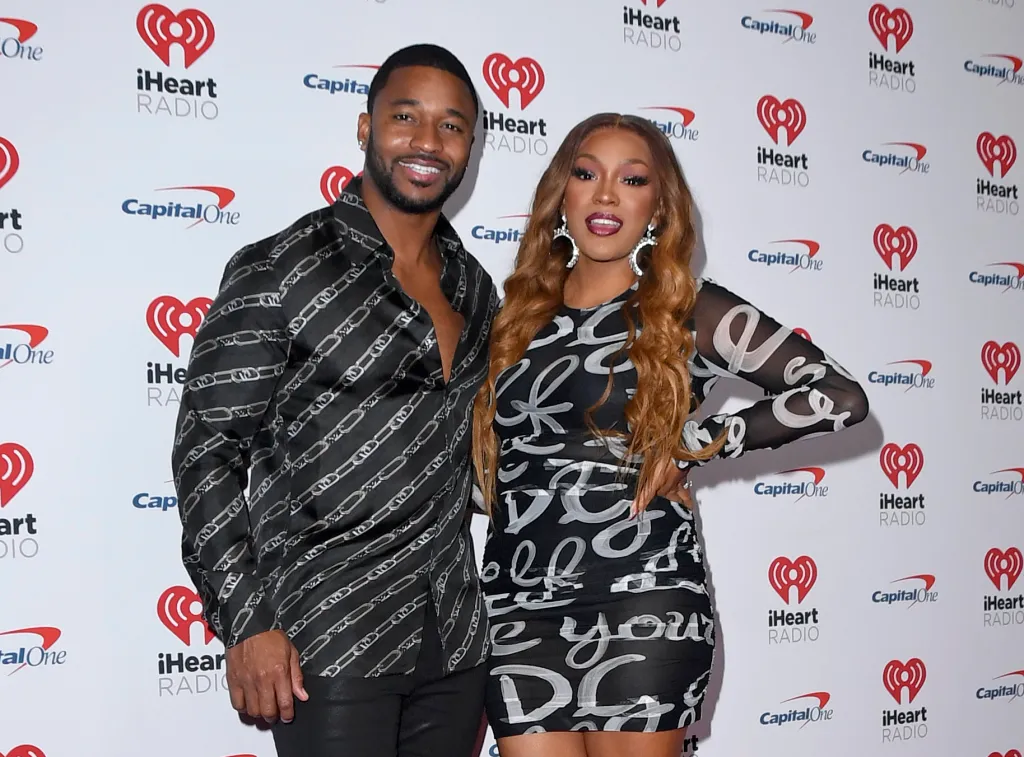 Drew Sidora and Ralph Pittman's marriage issues were on full display when Drew joined the show during season 13.
Her husband disappeared for days and went silent on an unannounced trip to Tampa. Drew still doesn't know what he was doing there.
And then Ralph was having flirtatious text exchanges with his assistant. During Season 14, Drew was committed to working things out with her husband. Until she wasn't.
Both Drew and Tampa Ralph filed for divorce on February 27, 2023. But Drew's inner track star emerged, and she outran her husband and filed one hour earlier.
The couple share a son and daughter, and Drew has a child from a previous relationship. This split is going to be messier than Ralph's excuses about Tampa.
Drew amended her filing to include claims of adultery and alleged abuse. She claimed that Ralph was a "serial cheater and adulterer."
The RHOA star also alleged that Ralph accessed her business accounts. He reportedly spent "at least fifty percent (50%) or more of all income" that she made while they were married. According to Drew, these funds supposedly paid the household expenses.
The actress also accused Ralph of being mentally and "physically aggressive." Props to Drew for removing herself from this reportedly abusive situation.
Well, we have established that successful reality TV marriages in Atlanta are in short supply. Most of these peaches' unions seem to quickly hit their expiration date.
TELL US – ARE YOU SURPRISED THAT EVA FILED FOR DIVORCE? WHICH DIVORCE WAS THE MESSIEST? WHICH WAS THE MOST SHOCKING?
(Photo Credit: Getty Images/NBCUniversal/Alex Martinez/Bravo/NBCU Photo Bank)